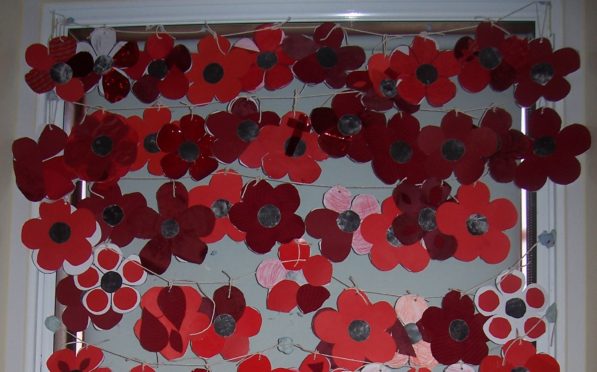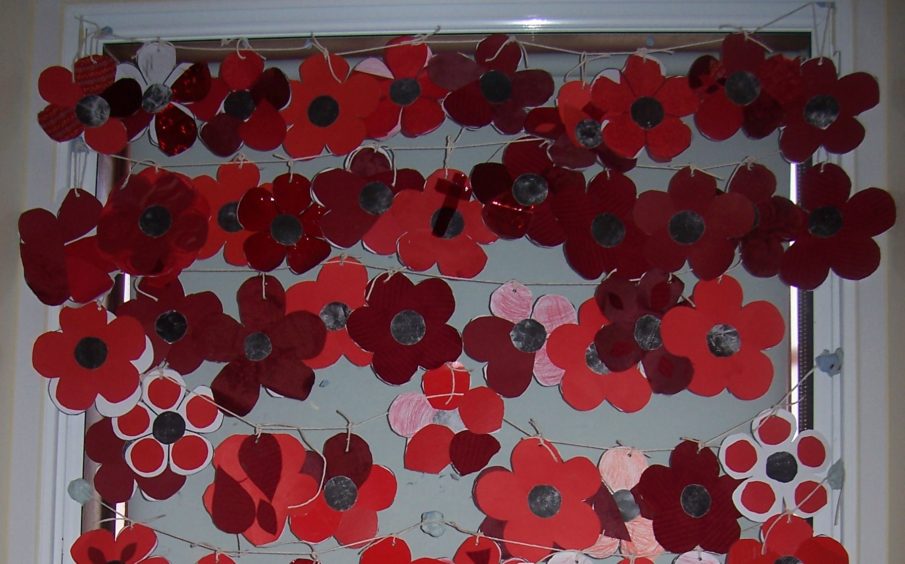 An Angus museum's poppy project to commemorate 830 fallen soldiers will conclude on Sunday after four years.
The commemorative poppies created have a man's name, age, rank and regiment written on their backs and are on display at the museum.
The poppies commemorate the loss of every single fallen soldier from Arbroath and the surrounding areas who lost their lives during the first world war from Lance Sergeant William Falconer of the Royal Scots, who was injured at Mons and died from his wounds on the August 28 1914, to air mechanic David Adam, one of the last recorded men to die who drowned in the River Sambre in Northern France, March 18 1919.
Although 830 men are listed on the Arbroath Roll of Honour, many more died of injuries after the war and their deaths are not listed.
Suzanne Steele from Angus Alive said: "This project has been a simple act of remembrance to ensure that every man from Arbroath and the surrounding area who died during world war one had a poppy made and dedicated to his memory.
"To date, over 2,000 poppies have been made at the museum by locals, holiday makers, foreign visitors, families of military personnel and school children."
On Sunday the Webster Theatre in Arbroath is hosting the Lest We Forget, Remembrance Day Concert and the Signal Tower Museum will be illuminated as part of Poppy Scotland's #LightUpRed campaign.
Angus Alive is also marking the 100th anniversary with the launch of a series of booklets exploring Angus on the Home Front in World War and a new exhibition 'Brechin in the Great War – In Remembrance'.
Funded by the Scottish Government's Public Library Improvement Fund, the booklets feature newspaper reports and archival material to paint a picture of Angus during the Great War.
At the launch at Brechin Town House Museum, local history and heritage officer, Gavin Hunter, will give an insight into the project and some of the stories uncovered about how life changed on the home front in Angus.
Gavin's research uncovered the achievements of lesser known characters in Angus, such as Mrs Thomson from Brechin, whose ingenuity helped her to discover a reliable delivery route for getting parcels to church members being held in Germany. Mrs Thomson, wife of the East United Free Church minister in Brechin, was soon in demand to arrange deliveries and 'adopted' 163 British prisoners of war in 30 different regiments held in 16 different camps.
By the end of 1915, Mrs Thomson had sent out 2,000 parcels.
The prisoners' cause was well supported by local factory girls who either collected money around the factories or gave up their bonuses to pay for bread, tobacco, food and other comforts and the soldiers expressed their gratitude by sending postcards and letters to their unlikely supporters.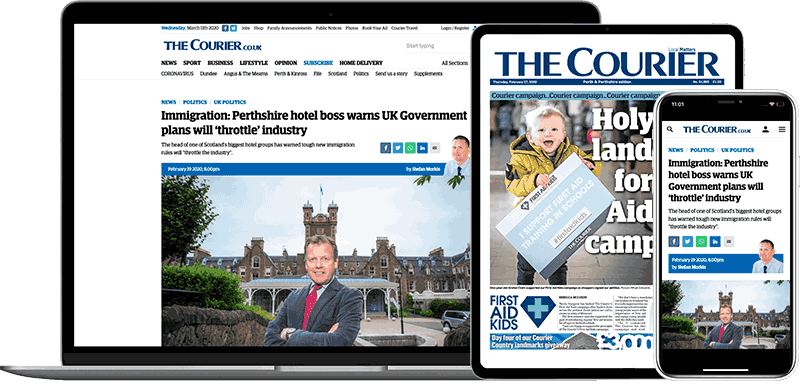 Help support quality local journalism … become a digital subscriber to The Courier
For as little as £5.99 a month you can access all of our content, including Premium articles.
Subscribe