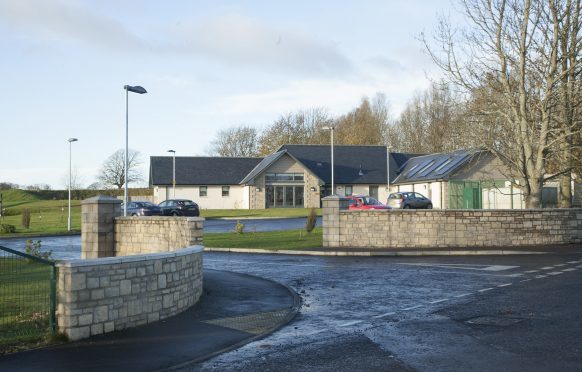 The introduction of a no-smoking policy at an Angus children's home has been highlighted as a major success in the continuing transformation of the once-troubled facility.
Situated on the edge of Arbroath, the Angus Council-run Bramble Cottages complex was officially opened in 2015, comprising the Logan and Rowan houses for children and young people.
In 2017, it was slated by inspectors in an official report which branded the quality of service, staffing and management as weak.
Inspectors found children there to be "anxious and unsettled".
Rowan Cottage was also closed for a period due to reduced staffing levels following the precautionary suspension of workers as a result of allegations subsequently found to be unsubstantiated.
At its latest meeting in Forfar on Tuesday, the committee received a fresh information report on the Brambles situation, spotlighting the continuing progress and the factors which have contributed to it.
Inspectors have said there was "evidence of well-planned individual work which promoted children's safety and wellbeing which included reduced offending, improved attendance and attainment at school, and increased ability to manage difficult emotions.
"Staff adopted an individualised approach which took account of young people's age and stage of development.
"Alongside this, a key strength was the quality of work being done with young people's families, including supporting positive experiences with siblings and direct parenting work. Very close attention was paid to making sure children were healthy."
It added: "A major success had been the introduction of a no smoking policy, developed in line with current good practice guidance, which was discouraging young people from smoking and had helped them to reduce their nicotine intake.
"There was strong partnership working, actively pursued by the service, which had led to several initiatives which were supporting good outcomes for young people.
"This included joint working with families, direct input into schools, and co-working with the permanence team to take forward transition planning."
Inspectors said they would like to see further development in areas including staff knowledge around child protection issues, training and record-keeping of incidents, but issues no recommendations and no requirements.
Angus children and learning convener, Arbroath East and Lunan councillor Derek Wann said the work being done by staff there was "exemplary.
Lois Speed, Independent councillor for Arbroath East and Lunan, added: "We should not under-estimate how complex and challenging this is.
"This is a tremendous project."