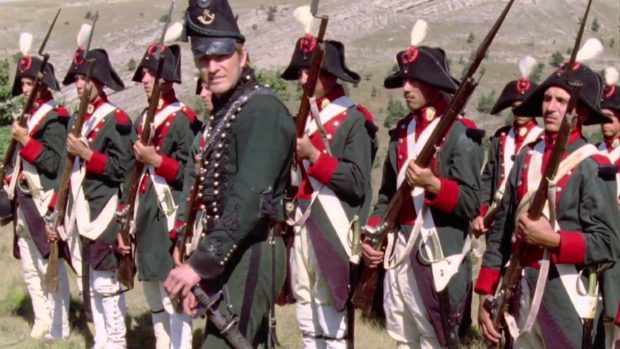 A Sharpe "superfan" has asked one of TV's most famous riflemen to plant his colours in Angus for the first time.
From over the hills and far away, 95th Regiment 'Rifleman Harris' has been enlisted for a spoken word event in Montrose on January 22.
Local man Barry Graham, 56, said he has given Harris – actor Jason Salkey – his King's shilling for a one-off oral history of how Bernard Cornwell's epic novels were brought to the small screen.
Mr Graham said: "I'm just a big fan of the series Sharpe.
"I personally regard the series almost as an institution and of legendary status.
"I think that it is a fantastic opportunity for the 'lucky few' to meet Jason and hear his fascinating insights and his personal experiences during his Sharpe" years with a question and answer session included.
"Whether others in Montrose will agree has yet to be seen."
Salkey has written a new book 'From Crimea with Love' about his role in the Napoleonic TV movies alongside Sean Bean that changed his life forever.
The series was shot mainly in Crimea in the rapidly disintegrated Soviet Union where Salkey and the crew went on to create one of Britain's most successful and critically acclaimed television programmes.
Mr Graham, who is an author, poet, composer and historical researcher, said Salkey got in touch through social media to enquire if he'd be interested in his upcoming book.
He said: "I'm guessing he found me through his co-star, Daragh O'Malley, who is on my friend list.
"I'm also a great admirer of John Tams who was rifleman Daniel Hagman and his music and have been privileged to have met him.
"After some mutual messaging we have made a plan and I contributed £270 towards Jasons's book in order to have the lecture in Montrose.
"I will cover his expenses and try to offset some of them with a small £5 door charge on the night.
"I've arranged he and his wife's accommodation and the lecture venue 7 Sins here in Montrose with the help of its owners, Scott Learmonth and Rhys Gourlay."
Mr Graham and his late cousin John Molloy founded 'The George Beattie Project' and published a book of extensive research with regards history occurring in Montrose and St Cyrus around the 'Napoleonic' era.
He said: "Meeting Jason will be a first and we're looking forward to driving him and his wife to various places of interest."
Salkey's memoir promises to be an "eye-opening, jaw-dropping insider's account" which will document the "mishaps, blunders, incompetence and downright corruption that made Sharpe's Rifles go down in British television and film production folklore for its tales of hardship, disaster and chaos only rivalled by the Ukraine itself".
He will appear in Montrose on Tuesday January 22 at 7 Sins in Hume Street at 8pm with tickets on sale now.
10 million viewers captivated by Sharpe's battles
At its peak, more than 10 million viewers tuned in to see Sean Bean and his motley-looking crew performing heroics against the French.
Bean brought Bernard Cornwell's character Sharpe to life on the small screen as the rough and tough English soldier who rises through the ranks during the Napoleonic wars.
At the beginning of the series, Sharpe is a sergeant in the 95th Rifles serving in Portugal during the Peninsular War in 1809.
When he singlehandedly saves the life of General Sir Arthur Wellesley from a group of French cavalrymen, Wellesley gives Sharpe a battlefield commission, appointing him a lieutenant.
By the end of the Napoleonic Wars, at the Battle of Waterloo, he is Lieutenant-Colonel Sharpe.
The Sharpe television series ran from 1993 to 1997 and two additional movies were made in 2006-2008.
In the summer of 1992, Jason Salkey was cast in Sharpe's Rifles and played Harris who is one of Sharpe's 'Chosen Men'.
He claims to be from Wheatley, Oxfordshire, and describes his pre-war life to Sharpe as being a 'courtier to my lord Bacchus'.
Salkey is himself a huge fan of the series and the history behind it and often participates in related military events.
He has also appeared in many films including Memphis Belle, Fifth Element, The Infidel and Shadowdancer.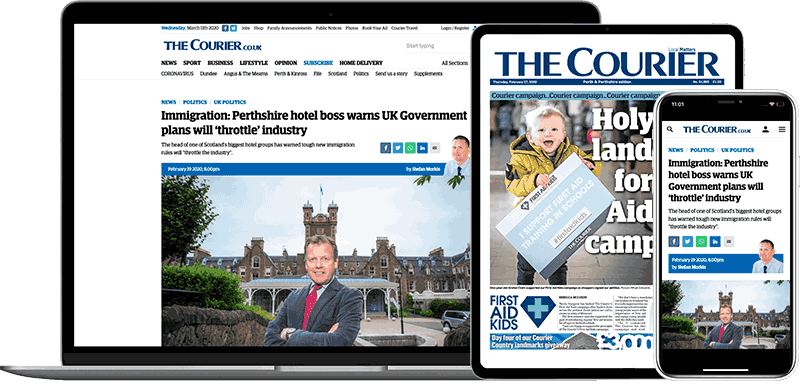 Help support quality local journalism … become a digital subscriber to The Courier
For as little as £5.99 a month you can access all of our content, including Premium articles.
Subscribe