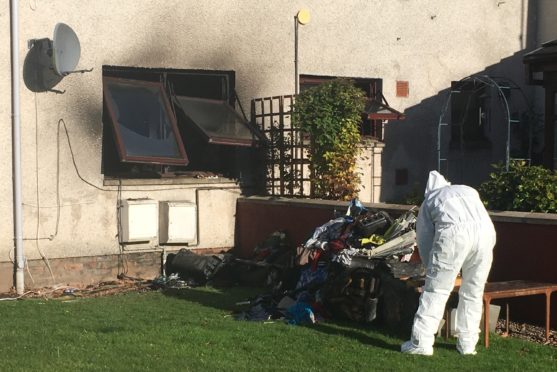 The victim of an Angus fatal blaze had been warned by police about setting fires around his home in the weeks leading up to the tragedy, it has emerged.
Police Scotland has yet to formally confirm the identity of the man who died following the ferocious fire which ripped through the ground floor property on Brechin's River Street late on Friday afternoon, but he has been named locally as Graham 'Grimmy' Stewart.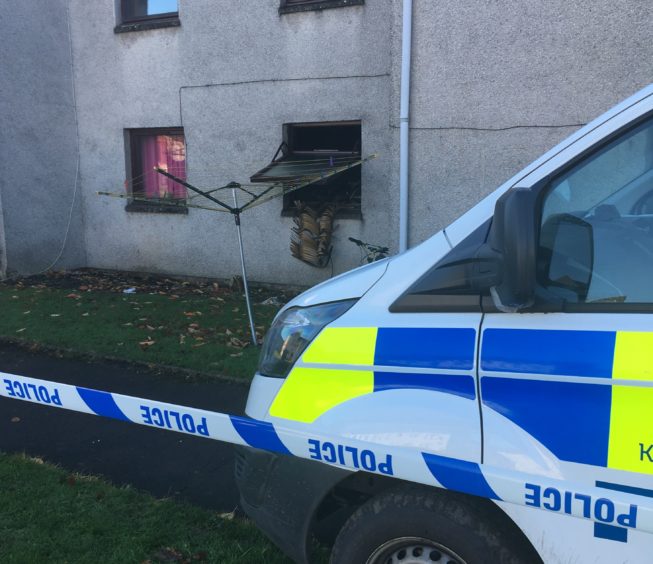 Mr Stewart is understood to have been in his early 50s and had lived in the house for several years.
Neighbours who witnessed the frantic efforts to resuscitate him after he was pulled from the blazing flat by firefighters shortly after 4pm have spoken of their shock at the loss of a man they described as quiet, helpful and courteous.
It has now emerged, however, that police and the fire service reportedly spoke to Mr Stewart about fireraising around his home in recent weeks, with a suggestion he may have warned them that he would spark a blaze inside.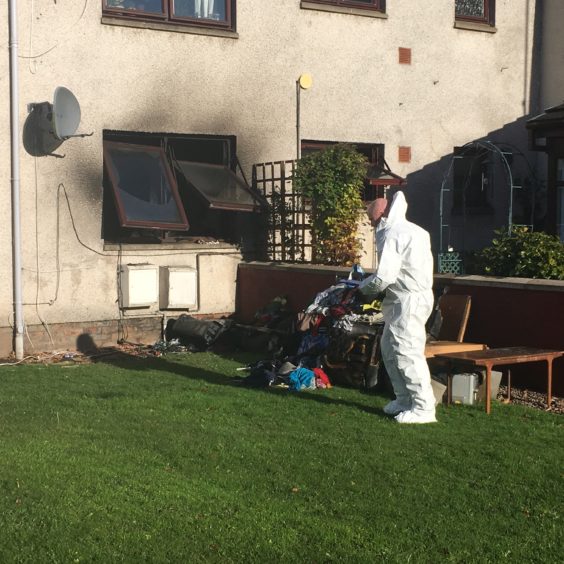 A source said: "He was lighting fires outside and the police and fire brigade told him he wasn't allowed to be doing that," said.
>> Keep up to date with the latest news with The Courier newsletter
"He said, 'If I'm not allowed to do it outside then I'll do it inside'. Police had been called previously about fires."
Forensic officers spent the weekend carrying out a detailed examination of the flat as part of a joint Police Scotland and Scottish Fire and Rescue Service investigation.
The interior of the property was severely damaged by the fire, with household contents destroyed by the flames.
Mr Stewart had been given CPR on the ground outside the property and was then rushed to Ninewells Hospital in Dundee.
Police Scotland confirmed on Saturday morning the incident had become a fatal fire investigation.
Next door neighbour Katie Coutts, 20, spoke of her shock at seeing a pall of thick smoke rising into the sky above her home on Friday afternoon.
She was walking home with her German Shepherd, Susie, and initially though the fire had taken hold of her flat.
"I'm shocked that he has died. I knew him as Grimmy and he was always nice and spoke to me. He stayed on his own."
She added: "They were doing CPR on him and then got a blue cover thing and put it up around him and we were told to move back because they were worried about there being an explosion.
"I can't believe my flat escaped when you see what his is like," she added.
A Police Scotland spokesman said: "Enquiries into the fire at River Street, Brechin on November 9 are ongoing at this time."