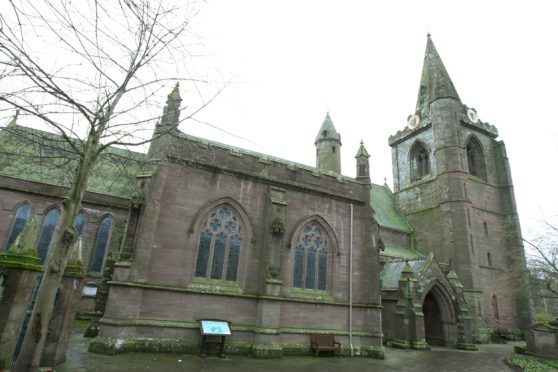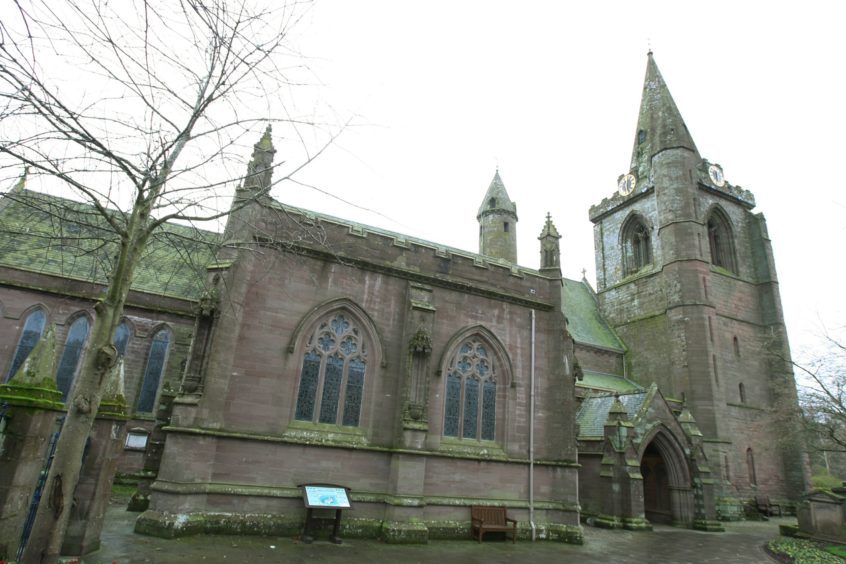 A tribute to those who laid down their lives 100 years ago will raise funds for closure-threatened Brechin Cathedral.
The 'First World War 100' event at Brechin Cathedral on Saturday evening will feature historic war poetry mixed with contemporary music.
The event has been organised by EKSstance Poetry and Spoken Word and will include poets Evelyn K. Stewart, David McDonald, Nnena McKenzie, Mary Ann Cockburn, Ruaraidh Wishart and Richard Watt.
They will be reading a mixture of historic war poems, their own work and contemporary pieces while music will be provided by Kevin Skelly, Eddie McNaughton, Laing French, Brian Strachan, Dave Bryson and Ruaraidh Wishart.
Evelyn K Stewart of EKSstance Poetry and Spoken Word said: "I am a local resident who grew up in Brechin and I am a poet who wanted to put on a local event to help support the cathedral.
"Having grown up in Brechin it has saddened me that it is struggling financially and I just wanted to put an event together that would promote poetry and also the cathedral.
"I feel that Brechin Cathedral is a very important part of Brechin's identity and to see it being closed or going into disrepair would be extremely sad.
"The event is a live music and poetry event based around the first world war which will feature historic war poetry mixed with contemporary music which should be a fitting tribute to the men and women who lost their lives or fought during the First World War, in the powerful setting of Brechin Cathedral.
"The event is meant to be about social inclusion and community and any money raised will go to the cathedral."
The Brechin War memorial lists 298 Brechiners who died in the war.
The first Brechin man killed was Corporal William Dunn, the 22-year-old son of local photographer John M Dunn, on January 23 1915.
A letter from Dunn's commander reached the family before the official intimation of his death describing how he was shot while digging trenches by a German sniper.
Dunn was buried in Estaires Communal Cemetery.
The cathedral currently carries a debt of £140,000 which includes £73,000 which was paid out to mend poor workmanship following botched roof repairs.
The financial position, along with a continuing decline in attendance and the impending departure of the minister, has prompted talks to seek a union with Gardner Memorial Church.
The congregation would move to the smaller church under the proposal with more formal talks continuing between the congregations.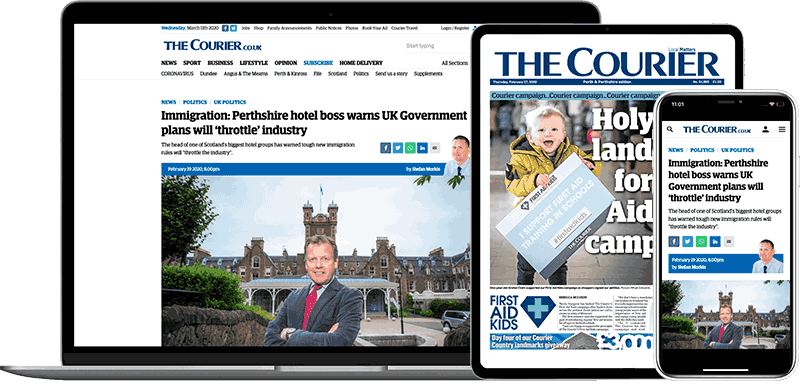 Help support quality local journalism … become a digital subscriber to The Courier
For as little as £5.99 a month you can access all of our content, including Premium articles.
Subscribe