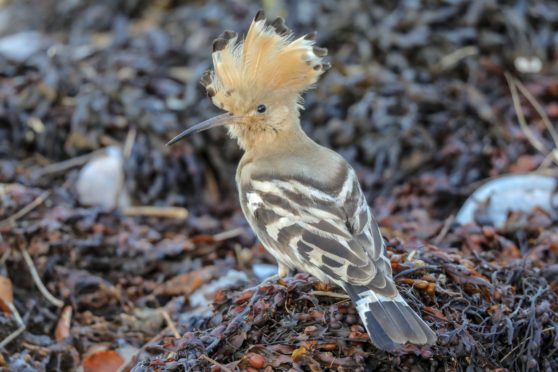 A colourful little character has captured the interest of Angus birdwatchers after flying into Montrose for a surprise visit.
Despite being normally found in the warmer climes of mainland Europe and Asia, the distinctive hoopoe has taken up temporary residence around the shore of the town's Basin nature reserve and brought birdwatchers flocking to catch a glimpse.
The bird has a distinctive crown of feathers and a fascinating reputation, having been considered sacred in ancient Egypt where they were depicted on the walls of tombs and temples.
Yet while they may be widespread in other parts of the world, it is thought the Basin sighting is the only one recorded there, and possibly the first visit to Angus for almost 20 years.
Joanna Peaker, visitor centre assistant manager at the Scottish Wildlife Trust's Montrose Basin attraction, said the bird had been around for a number of days.
"We were looking through our own records and can't find a sighting of one at the reserve," she said.
"It seems to be feeding really well and is quite happy. It's very unusual and although the centre is on winter hours we are open at the weekend and may get an upturn in visitors hoping to see it."
The hoopoe's arrival is a bonus for Basin regulars who traditionally drop in on the reserve around this time of year to see the huge numbers of pink-footed geese which pass through Angus on their way south.
Joanna said the mid-October peak population hit around 78,000, which is just short of the record-breaking numbers witnessed last year.
Ornithologist Mark Caunt of angusbirding.com was also lucky enough to capture shots of the last recorded hoopoe in the area when it flew into Monifieth in October 2005.
"It's a little off course but is bringing a touch of the exotic to Angus," said Mark.
"Autumn winds can bring in migrants along the east coast and it's nice to see this unusual visitor."
He urged enthusiasts to allow the bird to feed and not overly stress it by chasing it.
"It can be easily observed without disturbing it," he added.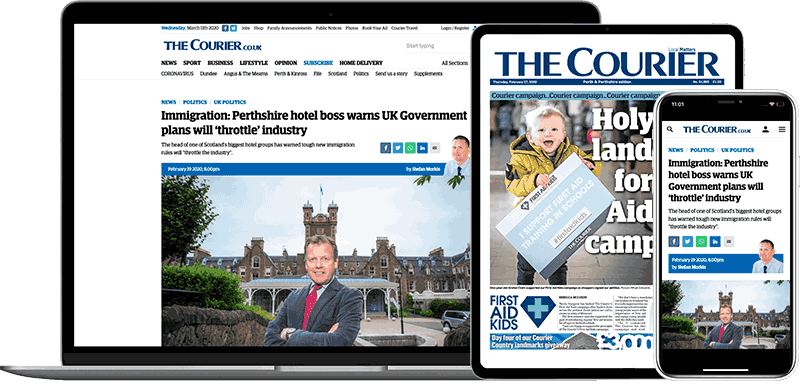 Help support quality local journalism … become a digital subscriber to The Courier
For as little as £5.99 a month you can access all of our content, including Premium articles.
Subscribe