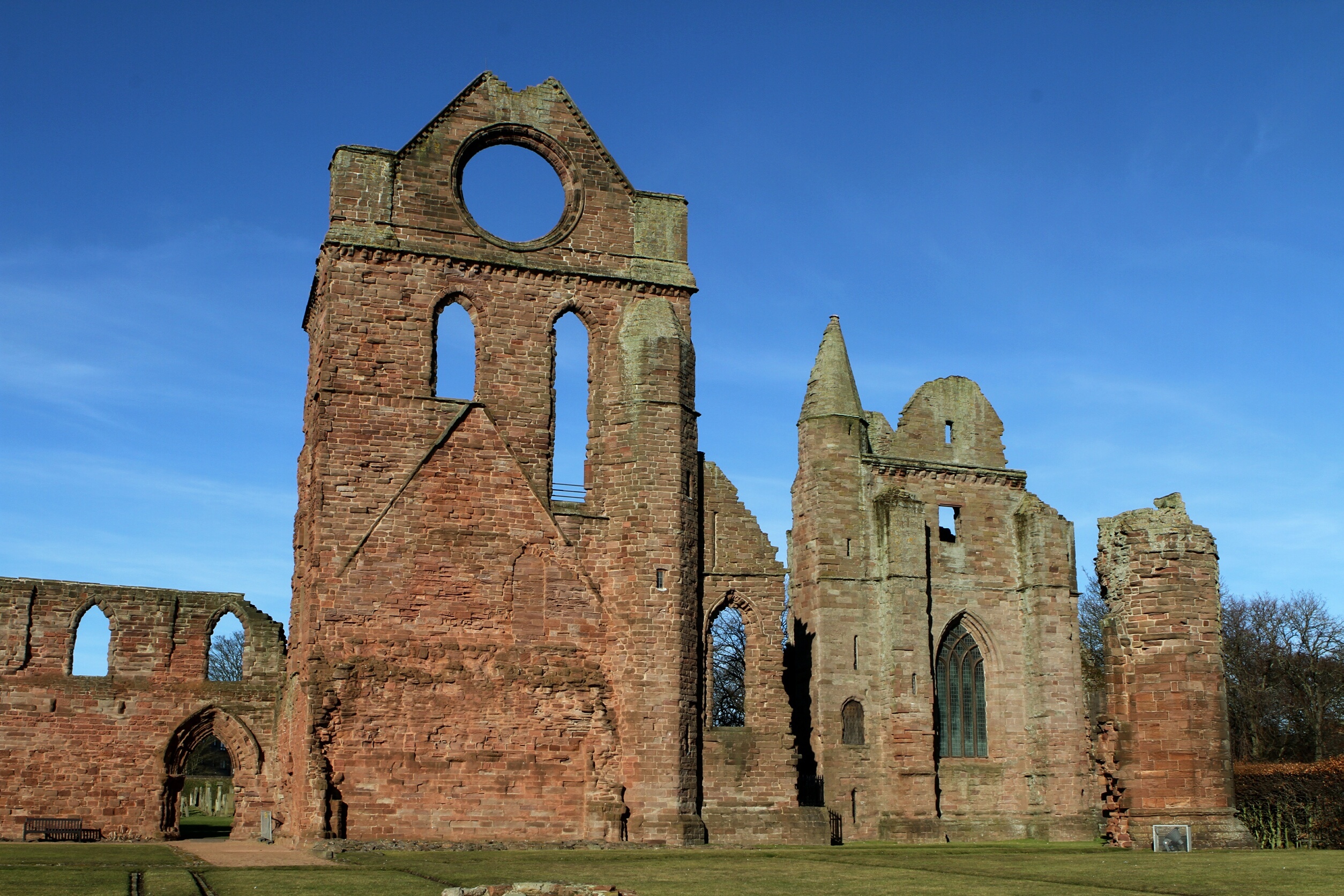 Tayside's top police officer has warned an orgy of destruction by youths in Arbroath could simply be the tip of the iceberg.
Chief Superintendent Andrew Todd said there is a real threat of "more serious criminality" following this summer's vandalism spree which happened in the wake of "the highest ever level of recorded anti-social behaviour for Angus".
A multi-agency partnership has now been tasked with exploring opportunities around specific mentoring programmes to tackle the ongoing youth issues.
Vandals painted graffiti on 12th Century Arbroath Abbey, smashed a window and set off fire extinguishers after scaling scaffolding that had been erected for conservation.
The stonework was tagged with the initials "AYT", believed to stand for "Arbroath Young Team".
Damage inflicted during the two-day vandalism spree in July may never be fully repaired after specialists said it has proved impossible to safely remove the paint from the soft, porous sandstone.
In August vandals also trashed a memorial garden at the gateway attraction created in honour of individuals and veterans during a summer of discontent in the town.
Drink-fuelled teenagers in groups up to 30-strong have also been wandering the streets and gathering in town centre locations including supermarkets and the bus station.
One of the most common issues relates to supermarkets being used as congregation points for large numbers, which have deterred many people from purchasing groceries.
The young thugs have also thrown stones at cars, committed assaults and caused other damage through their anti-social behaviour.
Mr Todd's report from April-September will be presented to councillors in Forfar on Tuesday at a meeting of the scrutiny and audit committee.
Last year's 2,720 complaints regarding disorder between April and September 2017 were the highest on record, which dropped to 2,582 during the same period in 2018.
---
---
He said: "The number of complaints of disorder decreased slightly by 5.1% over the reporting period with vandalisms reducing by 10.1%.
"These reductions are positive but need to be considered alongside the highest-ever level of recorded anti-social behaviour for Angus.
"This will take a concerted effort by all partners to address.
"Partners should be under no illusion the level of future challenge this could represent with anti-social behaviour and incidences' of disorder leading to more serious criminality.
"The effects of this activity is felt most in Arbroath; where youth related disorder and anti-social behaviour remains a key issue.
"A community officer has been dedicated to support work at Arbroath Academy, Arbroath High School and Ladyloan Primary Schools.
"Officers continue to support work which is ongoing with the community justice partnership to develop an effective youth justice strategy across Angus."
Arbroath East and Lunan Conservative councillor Derek Wann said anti-social behaviour "will not be tolerated" and urged parents to speak to their children.
"The majority of young people in Arbroath and Angus are respectful of their neighbourhood," he said.
"This report is welcomed, as it highlights the work that the police and other agencies are doing in identifying issues of vandalism.
"I will work with them to get the message out there that any anti-social behaviour will not be tolerated.
"Our schools and the children's parents are doing a fantastic job of educating many of our young on how to behave and I would like to ask everyone to further help us achieve our goals in reducing the incidents of vandalism by speaking even more at home to their children about this issue."