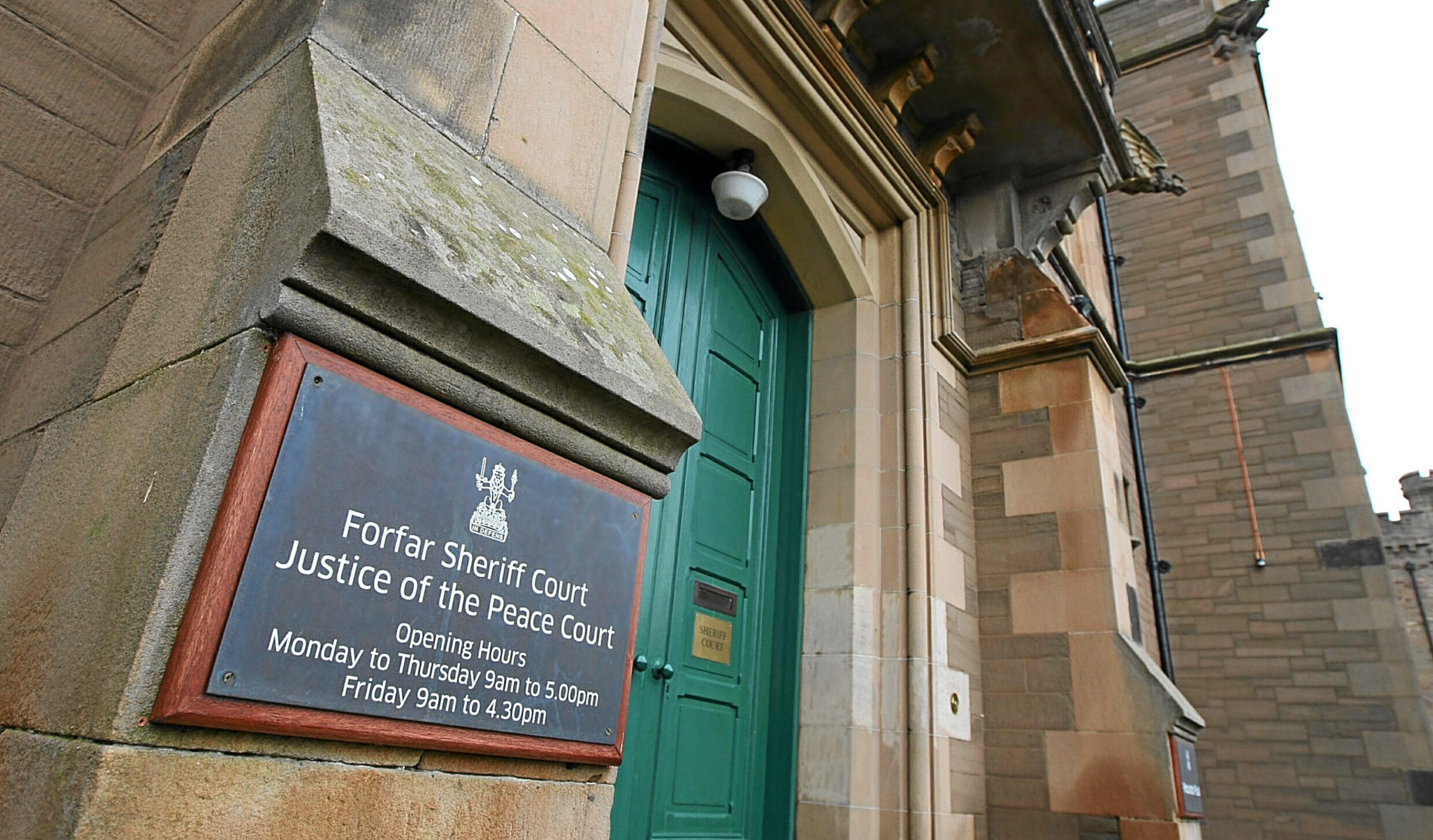 An Angus man who ordered a powerful stun gun torch then lied to the courts about why he did it has been told by a sheriff he has dodged jail by a whisker.
Border Force agents intercepted the weapon addressed to the Forfar home of 61-year-old John Healy in May 2016.
The handyman initially said the self-defence flashlight had been a rash purchase made when he was sitting drinking at his computer.
But cyber-crime experts found Healy's PC search history littered with terms relating to stun guns, air weapons and a cattle prod.
Healy then claimed to have cancelled the order after coming to his senses, when the real reason for the refund demand was because it had not arrived after being seized when it came into the country.
He later told social workers he had wanted a specific type of torch and had intended to disable its stun gun capability once it was in its possession.
This, said the sheriff, had merely been an attempt to "water down" the severity of the offence.
Healy, of Academy Court, Forfar, previously admitted importing the weapon between May 1 and 27 2016 and returned to the town's sheriff court for sentencing on Wednesday.
The sheriff had ordered a second criminal justice report due to his unhappiness with the accused's previous explanations to social workers.
Defence solicitor Brian Bell said: "He recognises he has been stupid.
"The question for your lordship is whether there is an alternative to custody. If the role of the court was to jail everybody who comes up with a stupid explanation, then the buses would be full."
Sheriff Reekie said he had worries about Healy's dishonesty.
"It causes concern that he lied to the social workers and when he is caught out because the court takes the time and effort to challenge him, he back tracks and there is still an attempt to water it down, which I have to say I find difficult to accept," he said.
He told Healy: "This case has caused me concern from the outset and you have done nothing to alleviate that because of your attitude in this process.
"I'm told this item has the capacity to cause significant harm.
"You told lies to the social worker, and you offer no acceptable or plausible explanation of what you were doing.
"I do have a custodial option. Because this was intercepted and not in your possession I am just persuaded there is an alternative.
"It is also a concern that you have a previous conviction for inflicting harm.
"I hope this acts as a very, very stern reminder that if you ever have an aberration or stupid thought of doing anything like this again the court will view it extremely seriously."
Healy was ordered to carry out 210 hours of unpaid work within nine months under a community payback order.