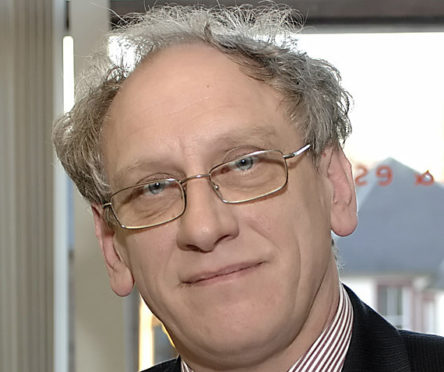 A crooked Mearns solicitor has been struck off for professional misconduct after being found guilty of "outrageous overcharging".
Norman Alexander Fyfe Banski, 63, was the subject of a complaint against him which was heard by the Scottish Solicitors' Discipline Tribunal (SSDT) in Edinburgh.
It was told he charged grossly excessive fees in relation to various executry estates including overcharging one client in the region of £116,000 which was described as "astronomical".
Banski, who worked as a solicitor in Laurencekirk from 1979 until 2011, also overcharged another client who was suffering from a learning disability to the tune of £7,900.
The complaint detailed six cases where Banski had taken a total of over £167,000 more in fees than he was entitled to.
Kenneth Paterson, vice-chairman of the tribunal, said: "The tribunal considered that the professional misconduct was so serious that the only suitable sanction was strike off.
"The respondent was guilty of dishonesty. His behaviour represented a course of conduct over a significant period between 2005 and 2010.
"The conduct had involved numerous clients. The blatant overcharging was likely to damage the reputation of the profession.
"This was particularly so when the respondent had held positions of responsibility within the Law Society.
"He did not demonstrate any remorse and did not appear to have any insight into his conduct. If he were allowed to continue to practise he would be a significant risk to the public."
Mr Paterson said the tribunal was most concerned with the "outrageous overcharging" carried out by Banski.
He said the tribunal was satisfied that Banski's conduct was dishonest and described the overcharging as "repeated and of a gross nature".
Banski was found guilty of professional misconduct in respect that he breached accountancy rules by having a deficit on various occasions between April 2011 and July 2011; failed to keep written up books of his practice so as to show all his dealings with clients' money; failed to maintain the firm's books so as to show the true financial position of the firm between April 2011 and July 2011; charged grossly excessive fees in relation to various executry estates; and failed to render fee notes in respect of those fees which were taken by him.
Banski, of Bridge of Dee Court, Aberdeen, is not currently employed by any legal firm and the judicial factor disposed of his assets.
He played significant roles in his community and profession in the past including representing the Law Society of Scotland in the House of Commons.
He was also previously involved with Mearns Community Council and the Laurencekirk Villages in Control committee, of which he was a founding member.
Banski was also a prominent voice in the campaign for a Laurencekirk flyover on the A90 and the successful campaign to re-open Laurencekirk rail station.
Banski, who suffers from ill health, was neither present or represented at the hearing which took place in his absence. However, his agent submitted two letters with enclosures to the tribunal.