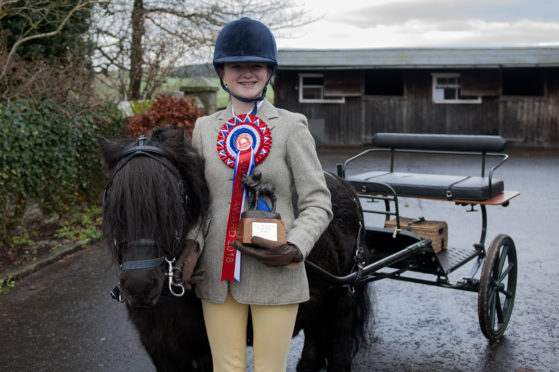 A fearless Angus teenager has swept the boards at national level in a sport she took up only a year ago.
Che Paton, 14, of Careston, near Brechin, was in tears when she learned she finished British Driving Society's junior points champion for Scotland.
The determined third year Webster's High school pupil has been so bitten by the bug she now has her own pony and is looking forward to next year's series, which begins in February.
She became hooked on carriage driving after volunteering to help with the Shetland ponies owned by Heather Gow of Pitscandly Farm, near Forfar.
An accomplished carriage driver in her own right, Mrs Gow recognised Che's passion, skill and commitment and guided the teenager on her path to success.
Che said: "I have always been interested in horses and went along to help.
"I started carriage driving in October 2017. I was taught how to tack up the horses with the carriage and Mrs Gow showed me what commands to use."
Che began entering competitions all over Scotland taking part in three separate disciplines – long rein, dressage and cone race.
Once all the scores were tallied up, Che was crowned junior points champion for Scotland with Heather's eight-year-old grand-daughter, Jemima, finishing in runners-up spot.
Che continued: "I entered a lot of shows all over Scotland. My dad drives me to the competitions and Mrs Gow takes the ponies.
"I never thought I would win, I was crying when I found out.
"I've now got my own pony now, a Gypsy Cob called Tay. He's two and a half years old and when he turns three I hope to start driving with him as I want to accomplish things with him."
Mrs Gow said: "Che is young and enthusiastic.
"She is small which suits my two Shetland ponies. I have been helping her with her driving skills along the way.
"She did well at a summer show at Kilgraston."
Che's proud dad Ged thanked Mrs Gow for nurturing his daughter's talents.
He said: "Che has always loved horses and when she heard Heather was needing someone to help with the horses, she went along.
"She is at Pitscandly every other weekend and thoroughly enjoys it. She has taken to carriage driving with flair."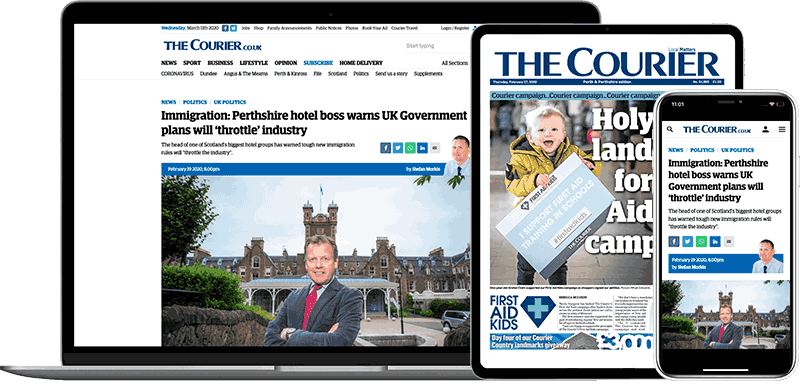 Help support quality local journalism … become a digital subscriber to The Courier
For as little as £5.99 a month you can access all of our content, including Premium articles.
Subscribe