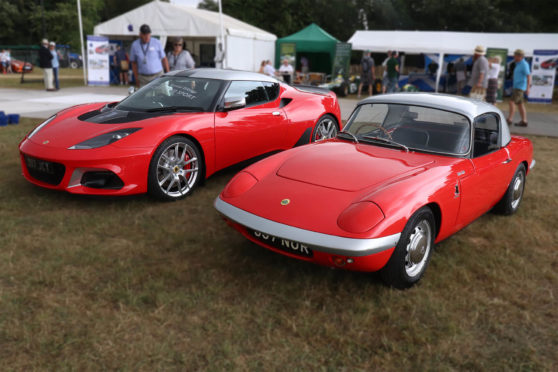 The 100,000th Lotus sportscar to roll off the famous marque's production line is up for grabs as the ultimate prize for fans of Fife-born motor racing legend Jim Clark.
Global interest has already been shown in the one-off Jim Clark special edition Lotus Evora GT410 Sport which is helping raise funds to expand the Duns museum honouring the double Formula One World Champion and Indianapolis 500 winner.
The powerful machine was commissioned in the company's 70th year and also marks the 50th anniversary of Clark's death at Hockenheim in Germany, when motor racing lost a figure regarded by the many as one of the sport's true greats.
From 72 Grand Prix starts, the Borders farmer took 25 wins and 33 pole positions – all behind the wheel of a Lotus – and the anniversary sportscar has been inspired by the very first Lotus production road car which belonged to Clark himself.
The Evora echoes the red and silver colour scheme of the original 1962 Lotus Elan and bears Clark's signature on each of its rear buttresses.
It is, however, considerably more powerful than its famous stablemate, with a supercharged 3.5 litre six-cylinder engine capable of taking it to 60 miles per hour in under four seconds.
The Elan is now owned by Angus-born classic car dealer Gregor Fisken, and is currently on display for the enjoyment of enthusiasts at the Fisken family's garage business in Forfar.
Before going on show the iconic two-seater was taken to the life-sized statue of Clark in his birthplace of Kilmany, near Cupar.
Tens of thousands of pounds have already been raised for the Jim Clark Trust through its designation as the official charity of the Goodwood Festival of Speed, held annually at the home of the Duke of Richmond.
The charity competition at jimclarklotus.com will help carry the £1.6 museum project across the finish line and expand the Duns facility to allow cars driven by the legend to go on display.
Sir Jackie Stewart, honorary president of the Jim Clark Trust said he looked forward to the museum dream being fulfilled next year.
"I am so proud to have been a friend of Jim's," he said.
"I learned so much from him and I miss him dearly. This initiative will recognise one of Scotland's greatest sporting heroes in the very grounds that he so much loved."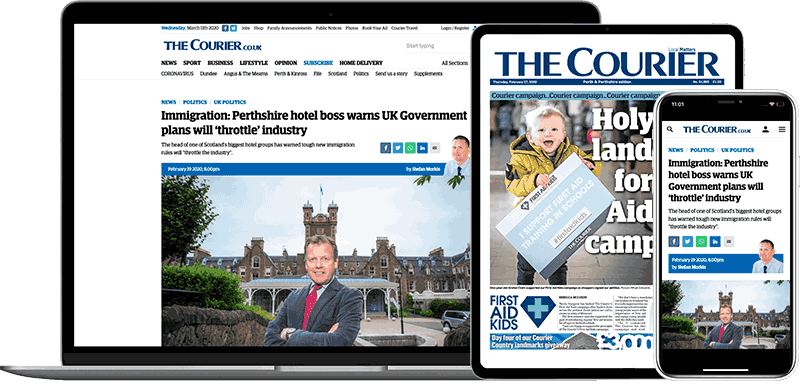 Help support quality local journalism … become a digital subscriber to The Courier
For as little as £5.99 a month you can access all of our content, including Premium articles.
Subscribe