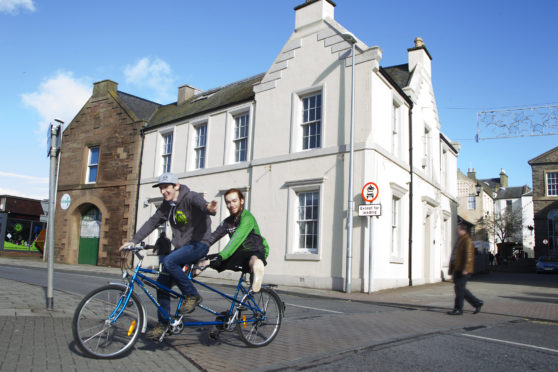 The Angus Cycle Hub is back on track to plan for its future after Angus Council agreed a community asset transfer of its new base in Arbroath.
In what has been a rocky road for the not-for-profit social enterprise, fears members of the local authority's policy and resources committee would throw out their long-term vision were allayed when the wheels were set in motion for their 25-year-lease.
At the second time of asking, councillors agreed to enter into formal and legal negotiations with the group which moved into the town's old police station in Market Place seven months ago.
There were no objections from members of the public for the lease, which will bring in £1,080 a year for the council.
Scott Francis of the hub made an earlier presentation to councillors on their plans and sat through the debate.
He welcomed the decision stating they could now plan for the future.
He said: "We will wait to see when the paper work comes through and will take it from there.
"This has secured our future. This was part of our sustainability plan, to reduce our overheads.
"The building had been sitting empty for two years and it looked as if it was going to be sitting empty for the foreseeable future. We saw the potential for the building.
"The fact it is a 25-year lease means we can apply for capital funding for its upkeep for the future use by  the community."
Surprise for this wee lad today at the Hub as he took delivery of this fully #custom #recycled #remanufactured #resprayed #captainamerica themed #minirocker for his #birthday. #socialenterprise #reuse #repair #cycling

Posted by Angus Cycle Hub on Thursday, 15 June 2017
The decision to agree the lease was delayed last month when Alex King, SNP councillor for Arbroath West and Letham, branded the £1,000-a-year rent figure a "bad deal" for the authority.
During Tuesday's meeting he refused to back down and again warned the 25-year-lease did not make financial sense.
He said: "I have had concerns about this organisation for some time.
"Going back to the previous application, I informed council I did not see this organisation was sustainable  as a business.
"It was over-dependant on public money and public grants, that doesn't seem to have changed.
"In the current application the retail turnover is £44,000."
He said only 15% of their turnover came from their own activities with the remaining 85% from public money.
He added: "I have real concerns about how this business is going to survive into the future.
"At the end of the day, we are going to be giving that business a discount of something like 94%, that's nearly £14,000 a year and that amounts to £350,000 over the 25 years."
However, committee convener David Fairweather, Independent councillor for Arbroath West and Letham, backed the 25-year-lease on the grounds it would promote economic development, regeneration, public health, social wellbeing and environmental well-being.
Councillor Lois Speed, Independent councillor for Arbroath East and Lunan, praised the group's engagement with local schools and its work on tackling health and wellbeing in Angus as a whole.
She said: "You are encouraging families to get on their bikes to get fit and healthy. The cycle hub has come  such a long way and I hope the community responds by engaging with what is on offer."
Councillor Bob Myles, Independent councillor for Brechin and Edzell, also highlighted the health implications of the hub's work.
He said: "The biggest problem facing the NHS just now seems to be type 2 diabetes, followed by obesity.
"If this can help reduce that by encouraging people to take more exercise, then it is very welcome."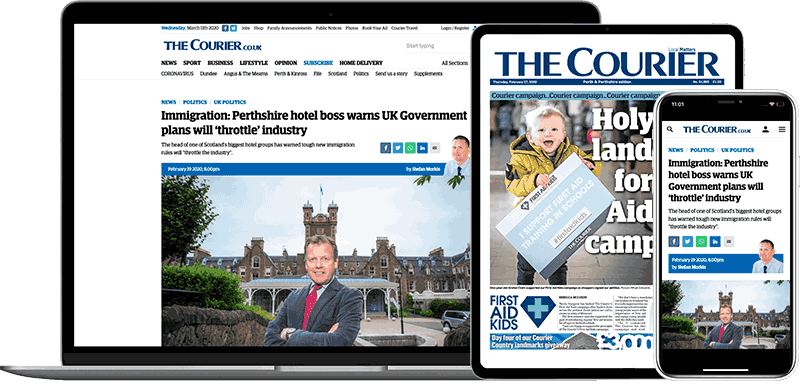 Help support quality local journalism … become a digital subscriber to The Courier
For as little as £5.99 a month you can access all of our content, including Premium articles.
Subscribe