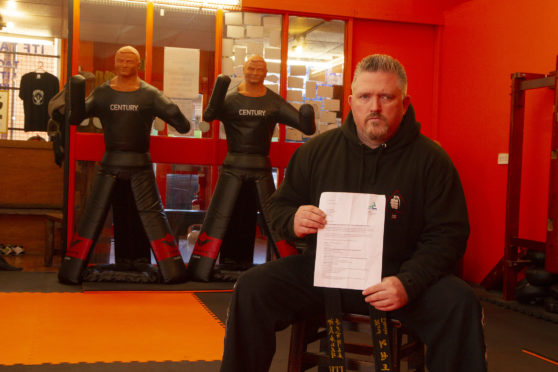 An Arbroath businessman fears Angus Council's "desperate measures" may see him close the doors of his successful business.
"Out of the blue", the local authority has written to Mark Davies, who runs The Best Defence martial arts studio, suggesting he may require a public entertainment licence, normally required for firework displays and circuses for his martial arts studio, at a cost of up £350.
The letter from council chiefs, with a copy sent to Police Scotland, lists a number of activities that require a licence including vehicle stunt shows, events that require inflatable structures and gymnasia.
However, Mr Davies, whose anti-knife crime initiatives have seen him featured on breakfast television and give presentations in the Scottish Parliament, slammed the move.
He said: "The bottom line is that these are extremely difficult trading conditions, and although to many, £350 may not sound much, add legal advice costs to that and it could be the straw that breaks the camel's back for us.
---
>> Keep up to date with the latest news with The Courier newsletter
---
"What has made the situation worse is that unfortunately, I took ill recently and had to spend six weeks in hospital receiving treatment.
"The loss of earnings has had a significant negative impact on us and we simply can't financially bear any more fees.
"We opened around 15 years ago and were assured by the council that we were exempt from the licence as we are an 'education facility' and not a gym in the traditional sense.
"We have no weights or cardio machines and do not teach sports, we teach a set syllabus that for children for instance is set around educating them about discipline, focus, control and anti-bullying, and all our students sit regular tests.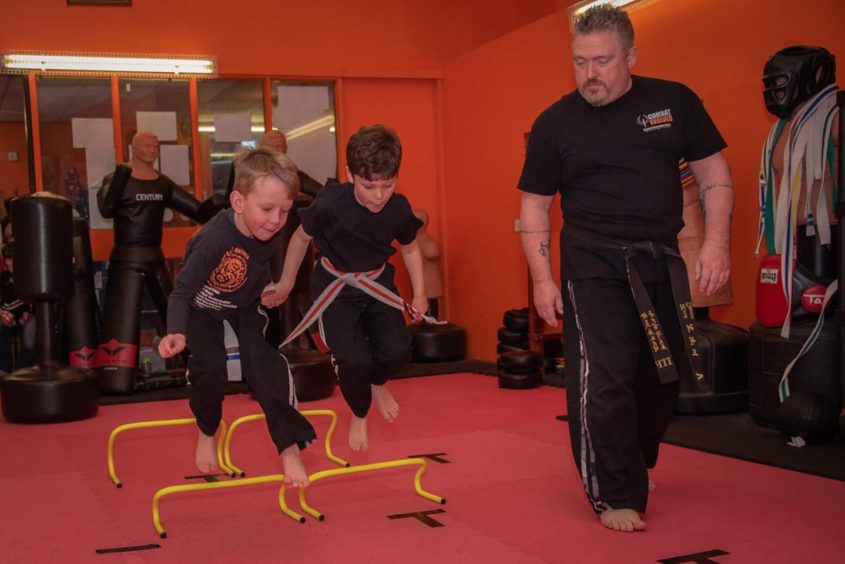 "Small businesses in Angus are already feeling the pinch from the council's decision to reinstate parking charges, and it would be unfortunate and very sad if the council trying to raise more revenue would cause the closure of another small local business.
A spokesperson for Angus Council said: "Several businesses were written to recently to advise that, depending on their circumstances, they might require a public entertainment licence.
"Statutory exemptions apply, but as we will not be immediately aware of the extent of a business's activities, we provide guidance in relation to statutory legal requirements rather than giving advice as to whether or not a licence is required.
"For the avoidance of doubt, we would recommend that business owners seek independent legal advice about their licensing requirements."