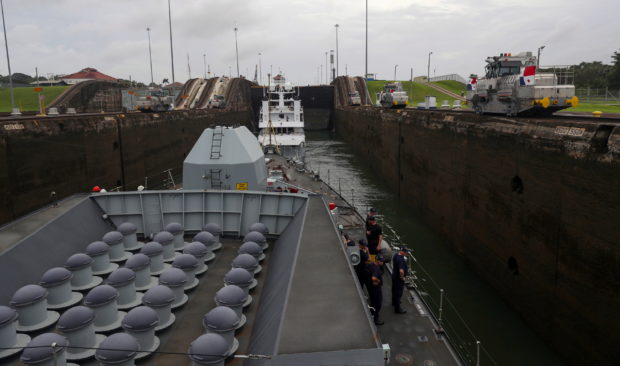 Angus affiliated warship HMS Montrose has threaded herself through the eye of the Panama Canal needle en route to the Pacific Ocean for the next phase of an international deployment.
Having navigated the North Sea entrance to Montrose Bay on a 'home' visit earlier this summer, the Type 23 frigate faced the challenging passage through the Panama locks and lakes to save the ship a 3,000-mile journey around Cape Horn in South America.
Even while they were negotiating the tricky sailing, the vessel's entire crew involved themselves in a lifesaving skills marathon in aid of charity.
At its narrowest, the Panama Canal stretches just 30 metres – making it a tight fit for the 16m wide Montrose.
Seven hours after setting off from the Atlantic side of the crossing, HMS Montrose passed into the Miraflores lock and entered the Pacific.
Commander Conor O'Neill said: "Transiting the Panama Canal is another significant milestone on our global deployment and it was a great experience for all of us.
"Thanks to the hard work of all on board, the transit went very smoothly."
For crew not directly involved in the journey through the canal, there was a chance for them to learn a vital, life-saving skill and raise money for charity.
Surgeon Lieutenant Adam Sales, Montrose's medical officer, organised a sponsored CPR-athon with the aim of training the entire ship's company.
At times while crossing the Pacific, the ship will be more than 2,000 nautical miles from land and their training could be crucial.
Every member of the Montrose crew was involved in the seven-hour CPR marathon, carrying out at least four minutes of chest compressions on a dummy patient.
The crew has so far raised more than £700 for the British Heart Foundation and Royal Navy and Royal Marines Charity.
Surgeon Lieutenant Sales said: "This was a fantastic event and combined a crucial element of whole-ship medical training with an important wider message that effective CPR saves lives.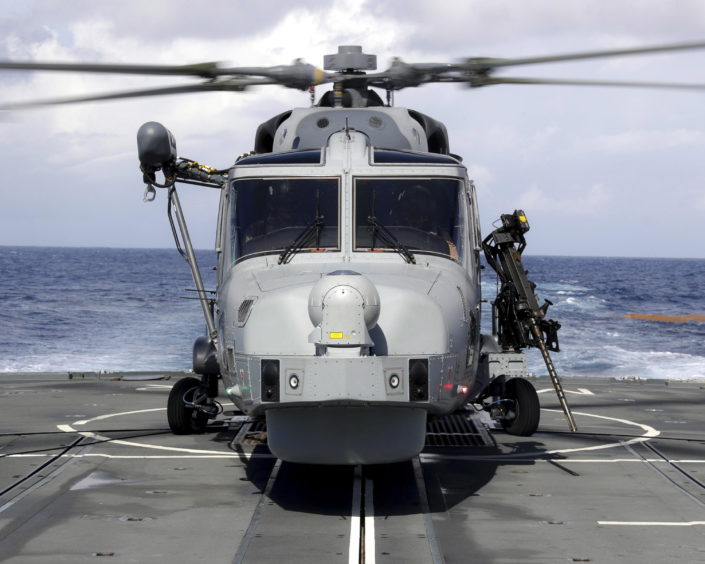 "Whether on a warship in the Pacific or in the UK going to the shops, you never know when you may need to use it."
To make a donation visit https://uk.virginmoneygiving.com/hms_montrose_cpr.
Honoured with the freedom of Angus on 2002, Montrose has become the Royal Navy's first frigate to provide an enduring presence in the Gulf as part of the UK's commitment to security in the Middle East.
The ship and her 186-strong crew made their first visit to Angus since 2014 in July, welcoming locals on board on their return from Baltic Sea training alongside Finnish and Swedish Navy counterparts.