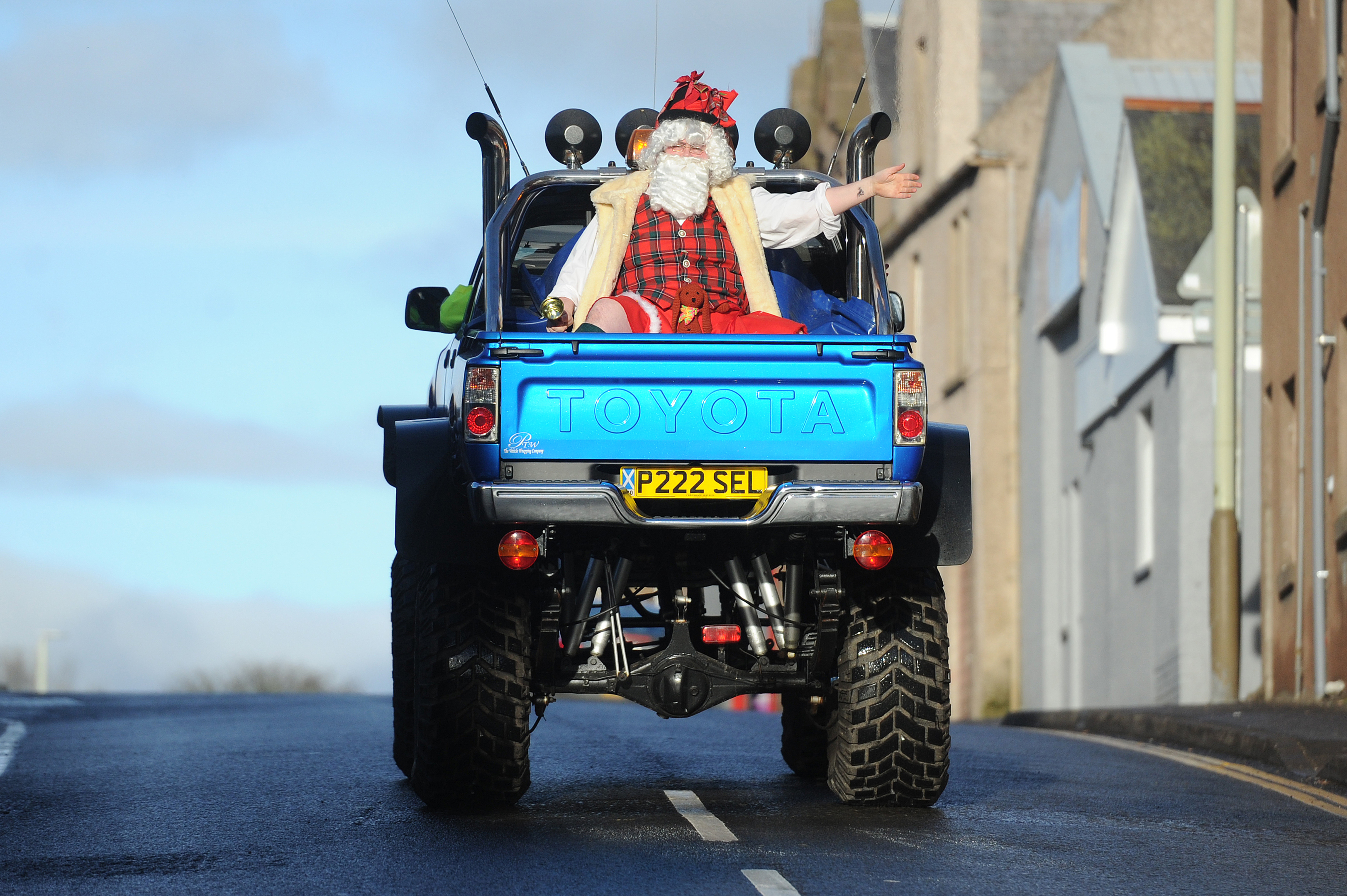 Red-tape confusion has led to the cancellation of an Angus town's planned Saturday afternoon Christmas lights switch-on.
Santa's arrival at St Ninian's Square in Brechin was to have been the highlight of a day of festive fun.
However, the town display has been lit early and without fanfare after a public entertainment licence mix-up led to organisers Bravo Brechin pulling the plug at the 11th hour.
The community group had initially been told by Angus Council the event could not go ahead, but after the authority gave the green light following a double check of the licensing application it emerged there too few volunteers to ensure it could be safely staged.
Brechin Christmas Lights chair Donald McIntyre has admitted the group may have lessons to learn from the situation.
However, he also believes the local authority could offer more guidance to community groups organising events such as lights switch-ons.
Mr McIntyre said: "We put our PEL application in and, in fairness to the council we were more or less on the time limit with it.
---
>> Keep up to date with the latest news with The Courier newsletter
---
"But it still had enough time and the documents were checked so we thought there would be no problems.
"We were then told there were problems and that unfortunately meant we had to make a decision not to go ahead with the main switch-on event."
The group relayed the decision through its Facebook page — only to be given what should have been good news for the town on Friday.
"We were then told that everything was actually in order but unfortunately some of our volunteers had already made other arrangements and we found out that we just didn't have sufficient numbers to put the event on," said Mr McIntyre.
"It's disappointing and it's a learning curve for everyone involved, but to me the council has been a bit reticent at being helpful.
"Communities have taken on the Christmas lights displays and they could do with all the help they can get to put on their events."
Local youngsters will not miss out on a visit from Santa, with a grotto opening as planned in the Town House museum from noon on Saturday.
Angus Council did not respond to a request for comment on the issue.