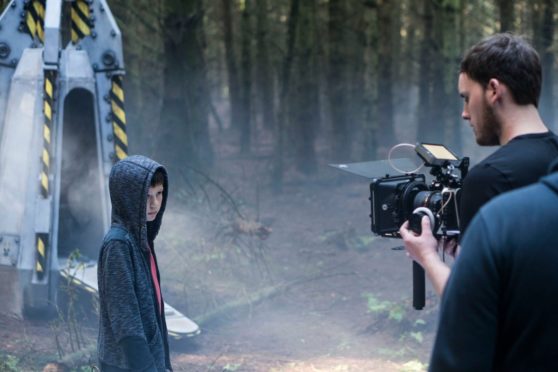 Angus filmmakers have issued a funding plea to keep the cameras rolling and get their alien invasion movie over the finish line.
Inspired by classic 80s sci-fi films and the Netflix series Stranger Things, Tellurian was shot in Tayside and Fife following a £4,000 IndieGoGo campaign to get the project up and running.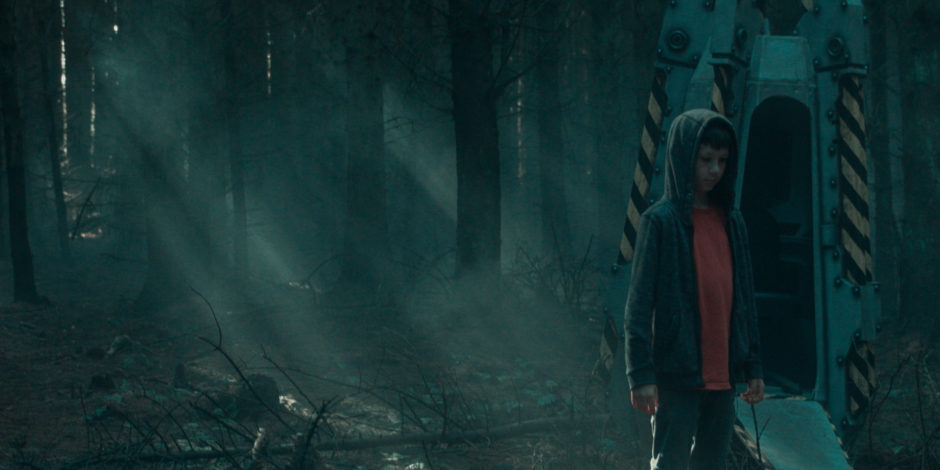 IronStar Films, which is staffed by Graeme Carr, Peter Birnie, Dean Pearson and Allan Jennings who all live and work in Angus, is now aiming to raise a further £5,000 to complete post production and have the movie ready to enter film festivals worldwide by summer 2019.
Some of this budget will also go towards having the soundtrack composed by James Sizemore who has worked on huge Hollywood blockbusters such as The Hobbit trilogy, Split and Spotlight.
Mr Carr said: "Our original fundraiser was to produce a proof of concept short film but when we came to edit the film we had shot around 60 minutes of the story.
"We felt that if we could raise the rest of the budget we could complete the film as our first feature length film.
"We are aiming to have the film ready to enter film festivals worldwide by summer 2019 which can be a good way to get the film in front of not only our target audience but also potential sales agents and distributors.
"We have had interest from distributors both in the UK and US but until we can raise the money to finish the film we can't guarantee a delivery date.
"But it does show that the film is getting the right type of interest.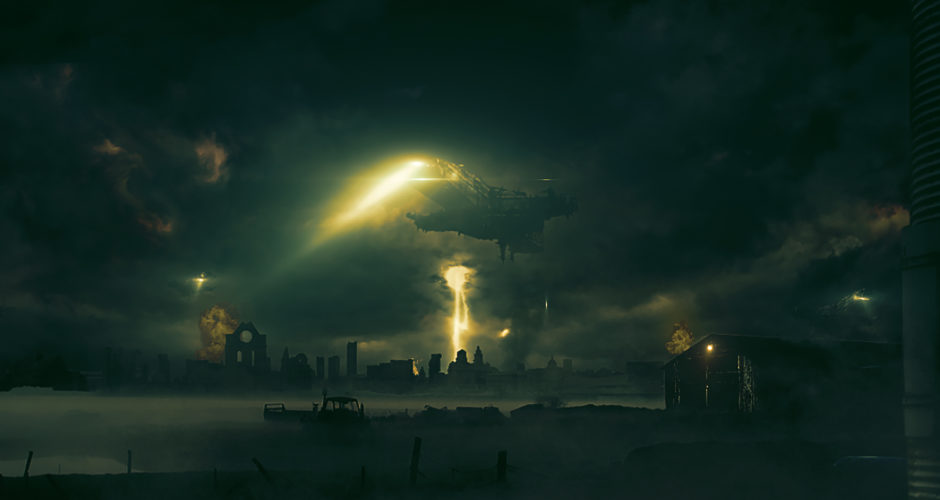 "We are working at the ultra-low budget level, trying to complete the film for under £10,000 which is a far cry from the huge budgets of Hollywood."
Filming started at Scotland's Secret Bunker in Fife before moving to Arbroath's Rosely House Hotel, Ethie Woods and the former Sunnyside Hospital in Montrose.
Lead roles were given to King Arthur and Outlander star Craig McGinlay and The Gaelic King actress Kerry Browne who plays Beaker which is the movie's very own version of Ellen Ripley.
The rest of the cast is made up of several actors from Tayside including Arbroath's Chris O'Mara and 'rapping Proclaimer' Billy Boyd who is best known for The Great Hip Hop Hoax.
The latest funding effort is to raise the budget to complete the final 10% of filming at locations in Dundee and Fife and help with post-production costs.
Mr Carr said: "We understand that money can be tight at this time of year but rest assured every penny will go into making the film the best it can be.
"As well as crowdfunding we are happy to discuss with local businesses or individuals regarding sponsorship or investment in the project.
"Our amazing cast are also juggling Tellurian with other projects due to its stop-start nature with leading man Craig McGinlay recently appearing in the hugely popular Outlander.
"He is also currently filming as the main bad guy in a huge Bollywood film."
IronStar Films are also working with local artists Brian Taylor and Will Hazel on promotional material.
IronStar's story began in June 2014 with an idea to make a short film called Bloodloss which went on to be selected to play in festivals in Australia, Spain, Canada and the US.
The fundraising page can be found at https://www.indiegogo.com/projects/tellurian-the-feature-length-sci-fi-film#/