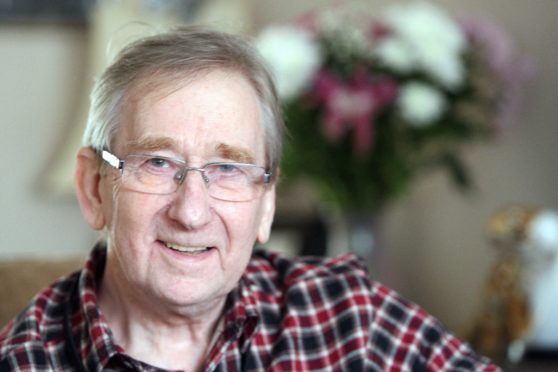 An Angus man's $650,000 bill for hospital treatment in America has sparked a war of words between a British insurer and Swiss debt collector.
Mike Webster, 73, fell ill with pneumonia and sepsis a few days into a holiday to Florida with his wife Elizabeth in July 2016.
He was close to death on two occasions and at one point was placed in a medically induced coma during his six-week hospital stay.
Mr Webster had medical insurance and his provider, InsureWith, said all costs would be covered.
The hospital initially refused to acknowledge the policy as the company did not have a United States office. It did eventually make contact with the Kent-based insurer during Mr Webster's lengthy recuperation.
As he recovered back home at Brechin, Mr Webster received bills totalling more than $700,000 for his various treatments.
He passed these to his insurance company which again assured him they would be settled with Oak Hill Hospital.
But 28 months after his treatment, Mr Webster was shocked to receive a letter from Swiss debt collector OVAG asking for an outstanding balance of $650,648.71 to be paid immediately by bank transfer, credit card or cheque.
Mr Webster said: "It's really for the hospital and the insurance company to sort out.
"Receiving the letter brought all the memories of being in the hospital back. I'm trying to put it behind me.
"My insurance company has apologised and said the letter should have come direct to them but it's been upsetting."
A spokesperson for InsureWith said the firm had asked debt collector OVAG to "justify the hospital's excessive charges".
He added: "Mr and Mrs Webster will continue to receive our complete support, legal protection and reassurance that they are fully protected by their insurance policy.
"We are appalled they have opted to apply pressure unfairly on Mr Webster."
---
---
However, a Swiss-based spokesman for OVAG hit back and accused InsureWith for "ignoring the reality of the situation".
He said: "We have explained charges to Travel Insurance Facilities Ltd, which InsuranceWith is part of, on many occasions.
"They continuously ignore the reality of the situation their insured face and insist that the policies they sell, which often promise coverage of millions of pounds, have serious limitations in the small print.
"Like any other limitation, the insured is responsible for anything the insurance does not cover."
Meanwhile Mr Webster has urged people thinking of travelling to America to ensure they have good medical insurance.
"Hospitals in America can increase the cost of treatment for visitors greatly," he added.
"Having good insurance is absolutely essential."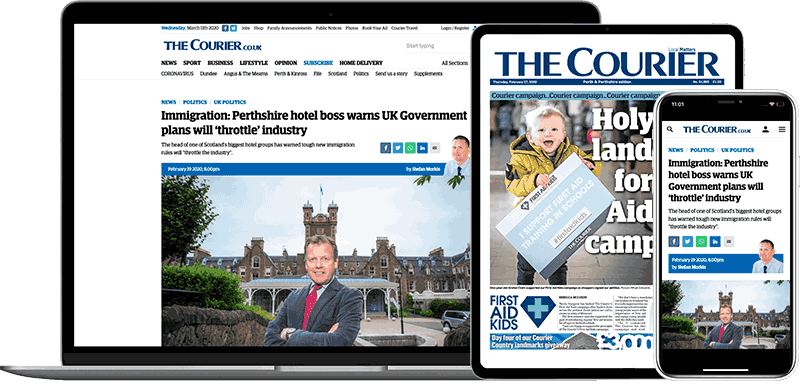 Help support quality local journalism … become a digital subscriber to The Courier
For as little as £5.99 a month you can access all of our content, including Premium articles.
Subscribe