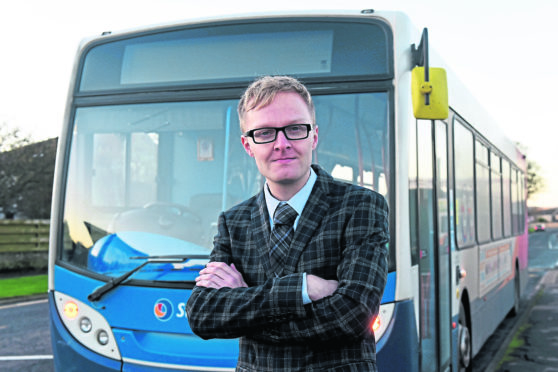 Mearns pupils are demanding school bus service changes after raising fears for their safety.
Mackie Academy pupils from Johnshaven currently rely on a local public bus to take them to and from school.
There had initially been alarm at the rate of breakdowns the bus experienced but more serious incidents involving the welfare of pupils have been reported.
Police were called during one on a homeward journey, during which a fare-paying adult is said to have verbally abused at least two children on the bus.
Following unsuccessful attempts by the driver to mediate the situation, the adult – who was due to alight in Inverbervie – bought a ticket to Gourdon and stayed on the bus.
He is alleged to have then followed one of the pupils off the bus at Gourdon.
The local community has gathered behind the campaign for a school bus and a petition has been submitted to Aberdeenshire Council with more than 150 signatures.
The desire for a local bus has also prompted a raft of pupils to take up seats on the local community council to champion the cause.
Fifth year student, Phoebe Griffiths, said: "Personally, I think it's ridiculous there aren't enough dedicated school buses to transport children home.
---
---
"We live in an area known for poor connectivity and the council clearly have the best intentions for the pupils but they aren't displaying this effectively.
"Allowing school children to get on a service bus has proven to be dangerous, with the police getting involved on at least one occasion.
"Johnshaven pupils had a school bus previously and I think it's about time we bring it back."
Mearns SNP councillor Leigh Wilson has also been raising the issue with Stagecoach and Aberdeenshire Council.
A call was initially made to investigate the possibility of Johnshaven pupils being allocated spare seats on the current coastal buses but on hearing this would not be possible, Mr Wilson has given his support for a specific Johnshaven school bus.
He said, "There are two aspects to this: there is the reliability issue with the bus having a track record of mechanical faults, resulting in a number of late journeys.
"My primary concern however, and what should be everyone's main concern, is the pupil safety issues that have been brought to my attention over the last couple of months.
"All children should expect a safe journey to school and that can't be guaranteed if pupils are travelling on a bus which is open to any member of the public.
"One incident in isolation is one too many, but when that figure starts to multiply and concerns are raised more frequently with me, it becomes far too serious an issue to close our eyes and pretend it will all go away."
A spokesperson for Stagecoach North Scotland said: "We operate school bus services in partnership with Aberdeenshire Council and will continue to work closely with the local authority to provide services that meet the travel requirements of scholars at the most affordable cost possible."
A spokesperson for Aberdeenshire Council said: "We take the safety of pupils using home-to-school transport very seriously and will work with all of our partners to ensure a sustainable, safe service for the young people of Johnshaven."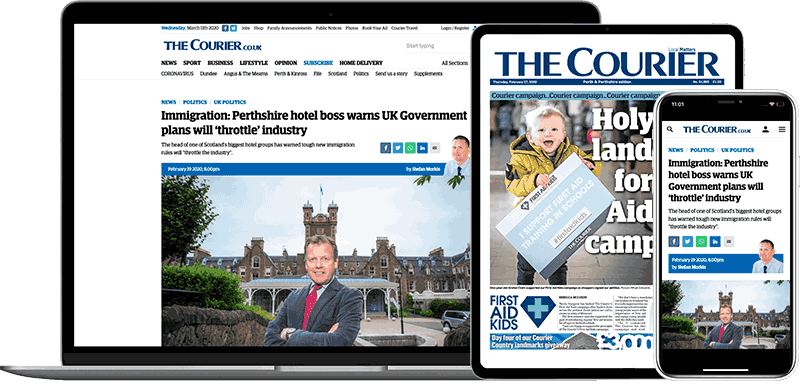 Help support quality local journalism … become a digital subscriber to The Courier
For as little as £5.99 a month you can access all of our content, including Premium articles.
Subscribe