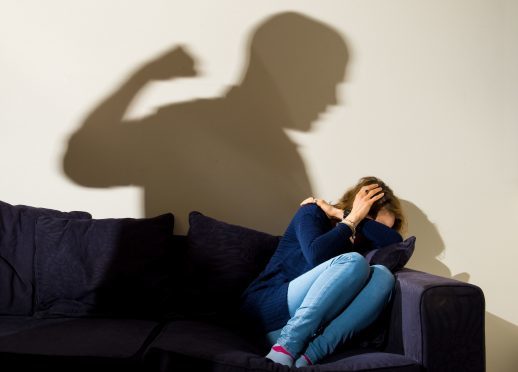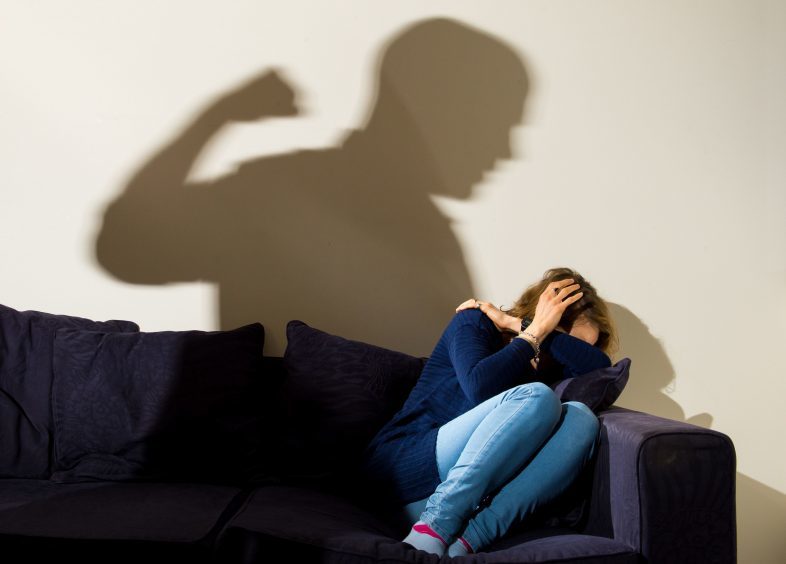 The number of domestic abuse cases rose by 1% for the second year in a row from 58,810 to 59,541, new figures show.
Around four in every five cases involved a female victim and male perpetrator, and the majority happened in a home setting.
The Scottish Government figures were released as ministers come under increasing pressure to scrap plans to abolish jail sentences of less than a year.
Scottish Conservative MP for Angus, Kirstene Hair, said the authorities had to bear in mind the potential impact on domestic abusers and their victims.
"It will be very concerning to the people of Angus that domestic violence appears to be on the rise, with more than three incidents every day within the council area," she said.
"This has increased by more than 150 incidents a year since the SNP took control of the Scottish Government.
"As domestic abuse charities have pointed out, Nicola Sturgeon's plan to abolish short prison sentences could result in abusers being let straight back into homes.
"I fully support the police as they strive to crack down on perpetrators, but this is undermined by a soft-touch SNP government at the top which wants to let such people walk free from court."
Justice Secretary Humza Yousaf described the statistics as "sobering" and said society had to work to educate young people about "healthy, positive relationships" and challenge those who minimise the impact of abuse or gender-based violence.
Mr Yousaf added: "Police Scotland is delivering consistent, robust enforcement across the country which, alongside their disclosure scheme and the new laws, will help ensure there is no hiding place for those who think they can continue to abuse partners 'behind closed doors'."
The figures show 1,139 incidents of domestic abuse were recorded by police in Angus in 2017-18 — up from 1,125 the previous year.
In Dundee the number of domestic abuse cases went down from 2,266 in 2016-17 to 2,103 in 2017-18.
Figures were also down in Perth and Kinross from 1,180 to 1,142 while there was a slight drop from 4,457 to 4,455 in Fife.
Incidents of domestic abuse recorded by the police in Scotland are more likely to happen at the weekend with 35% of incidents in 2017-18 occurring on a Saturday or a Sunday.
The remaining 65% are spread fairly evenly from Monday to Friday.
Over the past 10 years the percentage of weekend incidents has fallen from 39% in 2008-09.
In 2017-18, more than half (52%) of domestic abuse incidents (where the relationship between the victim and accused is known) involved current partners.
Of the remaining incidents, 47% involved ex-partners.