A Scottish football fan has bet it all on his love of the game becoming a business success.
As a childhood fan of Brechin City, Steven Stewart grew up on the terrace bounded by the famous hedge which runs along the north side of Glebe Park.
Keen artist Steven captured the hedge in a novel artwork of the Angus ground and the reaction to his talent has led the 39-year-old to walk away from his in-house pensions job and pursue his dream through his Football Stadium Prints business.
I quit my job today. 100% going to pursue my passion. Jacking in work is pretty scary but I'm well excited. Thanks so much to everyone who has followed so far and to my better half for all her support

So, I now design prints for a living. A simple #retweet can change my life pic.twitter.com/DHrGx3bCU3

— Football Stadium Prints (@StadiumPrint) December 1, 2018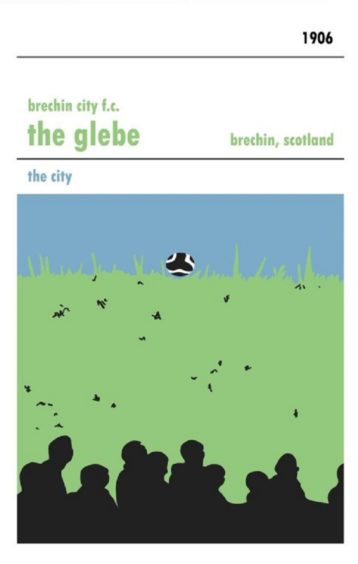 Having moved to London around seven years ago, the idea came about earlier this year and the reaction has left him dumbfounded.
He said: "I never thought I was that great at drawing but always did it as a hobby.
"I was sat in London one day maybe feeling a bit homesick for Brechin and I started thinking about putting a design together that captured the Glebe.
"I tried to do a very simple design that just said 'hedge'. I was pretty happy with it so I took it from there to see if I could capture other grounds."
Steven set an initial aim of designing elements of all 42 Scottish professional football stadiums, but as his reputation built, so too did his desire to push his limits.
Twitter has played an instrumental part in his business' success and Steven has been inundated with photos of the all-important elements that make a supporters' stadium magical.
"When I'm about to start a new design I ask fans what they like best about their ground and they send me photos. From there I try to find something that stands out.
"I couldn't do it without the fans' help. They all absolutely love their clubs. Twitter has honestly been a godsend for me."
Having covered most of the Scottish stadiums, Steven is now targeting European and world glory, with rugby stadia also a goal for the future.
"I've now done all 42 senior Scottish clubs, all 15 clubs in the Lowland League and about 15 other clubs.  "But I've moved onto England too. I'd really like to do more Icelandic clubs. I'm definitely going to do some German clubs too.
As well as running sales through his own website, www.footballstadiumprints.com he has also struck deals with half a dozen club shops and online stores, as well as having his work in Swedish club GAIS.
"I've recently been approached by a couple of book publishers so hopefully that's closer than I previously thought," he added.