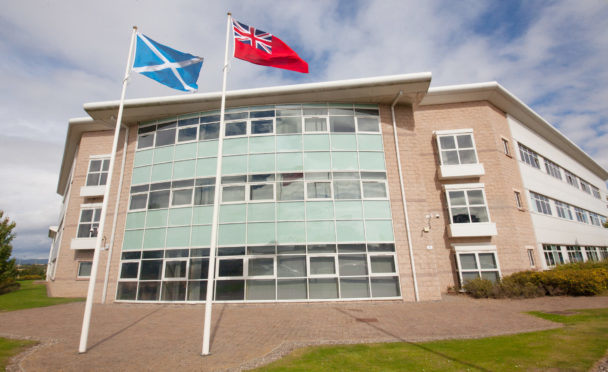 A top Angus opposition councillor has voiced concerns over the timing of a ruling rainbow coalition re-shuffle on the eve of the area's 2019/20 budget talks.
As rivals of the multi-party administration continued to reel from the shock announcement the authority may be facing its third leadership change in just two years, Montrose SNP member Bill Duff admitted "nothing is a surprise" within the Angus chamber.
Earlier this week, Independent authority leader and Arbroath councillor David Fairweather rocked colleagues and rivals with an announcement that he may step away from the top job within weeks.
Signalling a new year re-shuffle, he admitted no role would be safe, including his own.
Mr Fairweather said the shake-up was being considered to "put the right people in the right posts".
He commented: "The administration has a lot on its plate, and extremely difficult decisions to make, and the fact is that we cannot sit back and be complacent."
Mr Fairweather highlighted the fast-approaching budget, which will see Angus make some £13 million of savings to add to the £43m shaved from the balance sheet since 2013.
Opposition finance spokesman Mr Duff said the close proximity of the budget announcement in February made the re-shuffle announcement all the more unexpected.
"Clearly the budget is the next big thing and it would be extremely worrying if the leader was to go before that.
"I'm a little bit surprised this has come ahead of the budget – but that said, nothing is a surprise anymore.
"There is a meeting next week following Derek Mackay's Scottish budget announcement and that is key, so the timing of all this is unusual, to say the least."
Meanwhile, Montrose Independent Tommy Stewart now appears to have stalled on a threat to step down from the ruling coalition.
He had previously declined to confirm or deny his position, but said yesterday: "I haven't resigned.
"If there is something to tell you, I will tell you."
Montrose Conservative councillor Ron Sturrock has, however, confirmed he has relinquished the role of council economic development spokesperson.
He remains a member of the administration and Mr Sturrock has stressed his decision was made ahead of the latest developments and is not connected to any possible changes within the group.