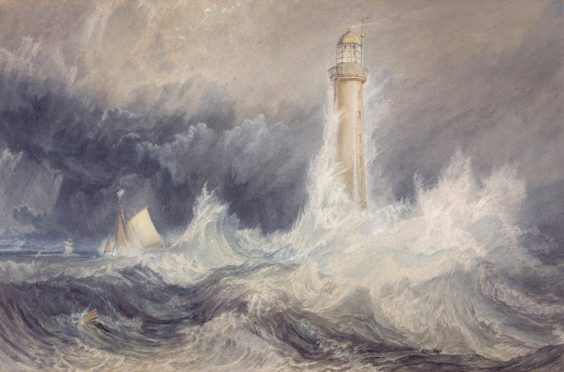 A dramatic depiction of the Bell Rock lighthouse off the Angus coast, by celebrated artist Joseph Turner, is to shine as a centrepiece of the Scottish National Gallery's first exhibition of 2019.
Turner in January will open at the Edinburgh venue on new year's day in an annual tradition celebrating the radiant watercolours of the famous painter which stretches back more than a century.
Every January the National Galleries of Scotland (NGS) displays a collection of Turner's works, bequeathed in 1900 by one of the greatest connoisseurs of his work, Henry Vaughan.
Conscious limited exposure would preserve the brilliant colour and exceptional condition of the works, Vaughan stipulated in his will his Turners should only ever be shown during the first month of the year, when daylight in Edinburgh is at its weakest.
Bell Rock Lighthouse was commissioned 200 years ago by the Angus lighthouse's engineer Robert Stevenson to illustrate his book, Account of the Building of Bell Rock Lighthouse.
The whitewashed tower 11 miles off the coast of Arbroath Bell Rock is the oldest surviving rock lighthouse in the British Isles and Stevenson's engineering masterpiece.
First lit in 1811 and constructed at a cost of £61,331 using revolutionary building methods for the period, it stands on a partially submerged reef which was regarded by sailors as among the most dangerous places on the east coast of Scotland.
The stunning watercolour shows the lighthouse standing proudly above the pounding waves as an indomitable symbol of Stevenson's achievement.
The 38 watercolours that make up the Vaughan bequest encapsulate Turner's entire career, and were carefully chosen for their outstanding quality.
Born in London in 1775, Turner's talent was evident from a remarkably young age – the gifted draughtsman was exhibiting works at the Royal Academy by the age of 15.
He began his travels with sketching tours in England, Wales and Scotland, then later across Europe.
Vaughan was 21 when he inherited his fortune from his father, who had been a wealthy hat maker.
During his lifetime, he devoted himself to travel, collecting fine art and philanthropy and became known as a distinguished and generous collector, most notably for nineteenth-century British art, in particular Turner and Constable.
Christopher Baker, director of European and Scottish Art and Portraiture at the National Galleries of Scotland said: "Every January we are delighted to display Turner's spectacular watercolours, donated with great generosity by the distinguished collector Henry Vaughan.
"This wonderful tradition has become the longest running single artist exhibition in the world.
"In 2019 it will be enriched with Turner's splendid Bell Rock Lighthouse – an extraordinary depiction of Scotland's seafaring past."
The People's Postcode Lottery is supporting the exhibition for the seventh year.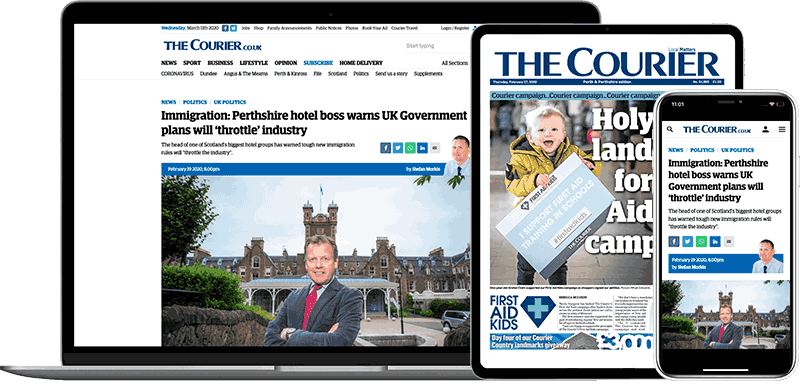 Help support quality local journalism … become a digital subscriber to The Courier
For as little as £5.99 a month you can access all of our content, including Premium articles.
Subscribe