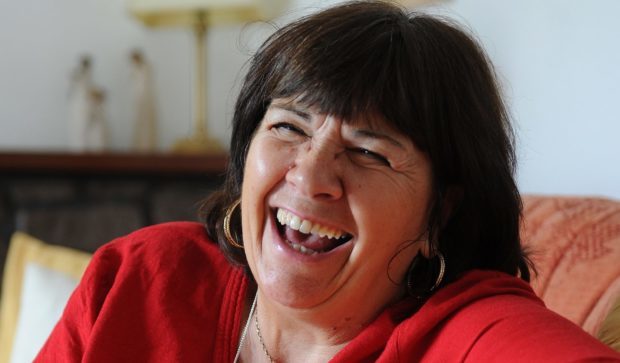 Frank's Law campaigner Amanda Kopel has delivered her Christmas wish list but admits her biggest present won't come until April.
Mrs Kopel, from Kirriemuir, said the implementation of Frank's Law would finally give the under-65s the "dignity and respect that is the right of every human being".
Frank's Law, backed by The Courier, is due to come into force in April 2019 and will benefit at least 9,000 families.
Mrs Kopel spearheaded the campaign in honour of her late husband – Dundee United legend Frank – who died in 2014 after a battle with dementia.
The former left-back was eligible for just 19 days of free personal care before his death in April 2014, despite living with the illness for nearly six years.
Mrs Kopel said her biggest highlight of 2018 was last week when her calls for Frank's Law to be launched with enough cash to ensure no patient misses out, were answered in finance secretary Derek Mackay's Scottish budget.
She said other highlights in 2018 included raising £8,000 of vital funds to find a cure for dementia after a treasure trove of signed Frank's Law shirts and sporting memorabilia went under the hammer at Tannadice.
She also fell in love with the sport of kings this year after the two-year-old colt named after the Frank's Law campaign made its race debut at Hamilton in August.
She said: "It's been another busy year for the ongoing Frank's Law campaign.
"Sadly as another year is almost over, there are many under-65s, who had been living in hope for the benefit of Frank's Law, who were unable to hang on, and passed away still having to pay for that personal care, which would have allowed them to live with the dignity and respect that is the right of every human being, regardless of how long a person has left on this journey of life, and regardless of age, creed, colour or gender."
Mrs Kopel said Frank's Army are now looking ahead to April and waiting "for the final whistle to say the battle has been won".
"As we get older, we learn that we don't need fancy gifts at Christmas to make us happy, as long as we have family and friends to share our journey, to see us into 2019," she said.
"A New Year which, if promises by the Scottish Government are kept,  will be a year, which will benefit the under-65s in Scotland, who Frankie wanted to help, so that no one would go through what he went through.
"My biggest wish is that he could be with me this Christmas, but I know that's not possible, however I take comfort and peace knowing he is forever in my heart and his spirit is always with me, and that some day we will meet again where the angels learn to fly.
"To all those who have lost a loved one this year, remember they too, will always be with you in spirit."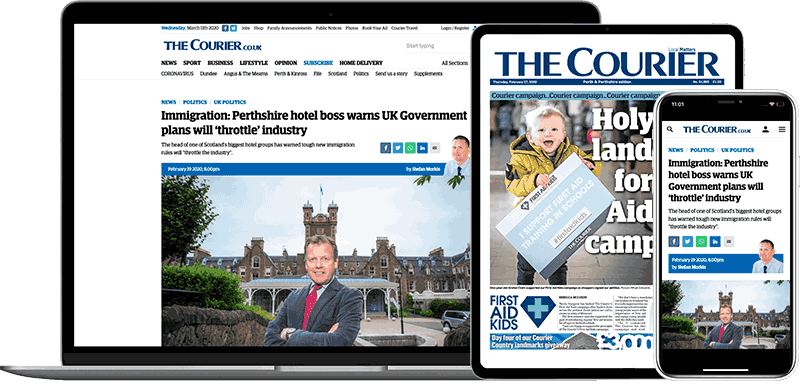 Help support quality local journalism … become a digital subscriber to The Courier
For as little as £5.99 a month you can access all of our content, including Premium articles.
Subscribe