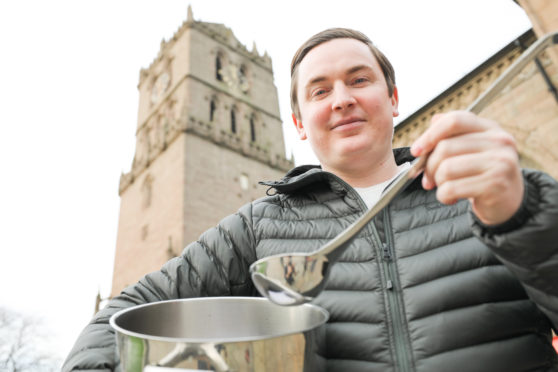 An Angus chef has narrowly missed out on being crowned winner of MasterChef: The Professionals.
Carnoustie's Dean Banks made it to the final of the popular BBC show, which aired on national TV on Thursday evening.
The 29-year-old was one of just three chefs to make it to the last cook-off, with Nottingham chef Laurence Henry scooping the trophy.
The trio were tasked with individually crafting "the best three courses of their lives" for MasterChef judges.
The contestants spent three hours creating a starter, main and dessert which showcased their cooking abilities.
Dean wowed the judges with a tatar of veal with seaweed and wasabi starter, spiced monkfish for main and a dessert of pistachio financier.
"Sensational", "a triumph" and "stunning looking" were just some of the words of praise used to describe Dean's dishes.
Despite losing out on the coveted trophy, Dean said his time on MasterChef had been a "life-changing" experience.
He said: "It has been very challenging but exciting.
"I have made great friends and hopefully in the future there will be opportunities to collaborate with the other finalists.
"Being on the programme together, you become close to the others.
"To make it to the finals was just incredible. I did expect to go far – I have confidence in my skills and I put a lot of effort and dedication into my work."
Dean revealed that the next step for his career will be to open a restaurant in Edinburgh, encouraged by the judges' comments about him being "ready to have his own kitchen.
He is already a celebrity in the Tayside region, with people recognising him in the street.
Dean served up a Christmas treat for the homeless people of Dundee this week, when he  took over kitchen duties from the parish nurses at the Steeple Church.
He added: "I do get recognised when I walk down the street, people stop me to ask for a selfie or an autograph.
"I get a bit embarrassed but it's great to see the support I've had, I feel like all of Scotland has been behind me."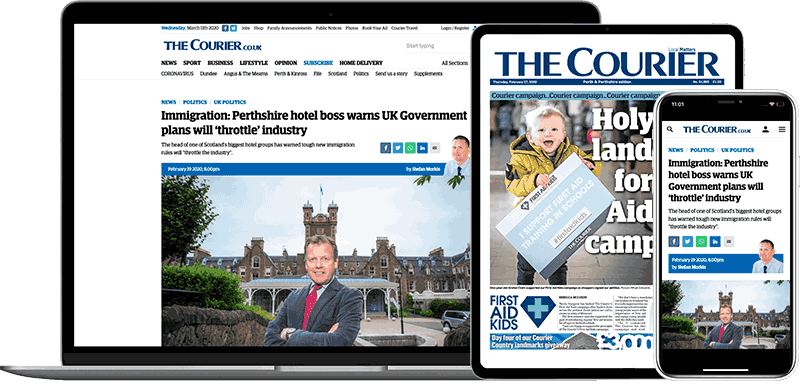 Help support quality local journalism … become a digital subscriber to The Courier
For as little as £5.99 a month you can access all of our content, including Premium articles.
Subscribe