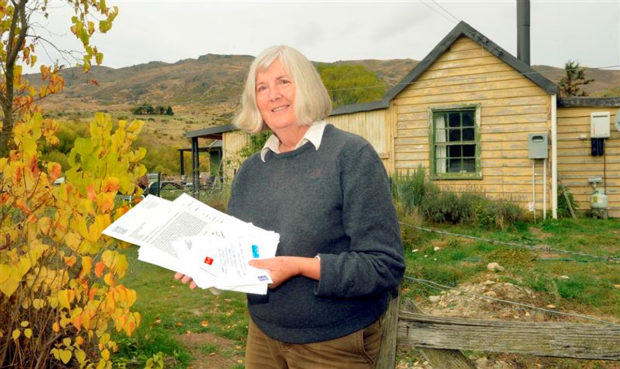 A New Zealand woman has finally admitted defeat in her search for an ancient tartan at the heart of an Angus mystery.
Wanaka artist and art teacher Robyn MacIntosh-Handtschoewercker said she has now put the riddle behind her and decided to 'get on with the living'.
Family lore states ancestor John Ogilvy was a supporter of Bonnie Prince Charlie and wore the tartan prior to the famous battle and the defeat of Charlie's Jacobite army at Culloden.
Ogilvy escaped to France and his plaid disappeared.
Robyn claims it resurfaced in the 1800s, eventually entering the hands of family in New Zealand, where it was kept in a bank vault.
The plaid was sent to Lord and Lady Airlie for permanent display in the family's ancestral home in Cortachy Castle, near Kirriemuir, in 1998, but it went missing and has never resurfaced.
Robyn said: "I have put the plaid behind me.
"I come from a practical family and if it's lost then it's lost. I did my best for my Aunt Alice and she would say 'get on with the living'.
"My wider family feel much the same. The plaid was looked after and respected having left Scotland five generations ago.
"I personally don't get too emotional about the plaid – I was angry for a while at the disrespect shown to my dear little aunt, who died in 2011.
"We kept the fact that the plaid was lost from her in her last days as we hoped then it might surface. So we get on with life and the living."
After Culloden, Jacobite supporters found themselves in considerable danger from the victor, the Duke of Cumberland, who became known as Butcher Cumberland.
Anyone found with such a plaid in 1746 could be killed and have their lands confiscated.
Eventually, as the result of a "sad love story", the plaid made its way to New Zealand as a peace offering to the young and newly married Betsy MacPherson.
She put the treasured plaid in a bank vault in Invercargill, where it remained for more than two generations.
Betsy willed the plaid to Alice Ogilvy MacIntosh who never married.
Before she died she asked Robyn to verify the family link with the head of the Ogilvy clan, the Earl of Airlie, and to send the plaid back to Scotland for permanent display in Cortachy Castle.
After receiving it, Lord Airlie wrote: "I am truly grateful to you for allowing this historic plaid to be returned to the head of the family."
He suggested it might be placed alongside the dress worn by a former Lady Ogilvy when she attended the ball given by Charles Stuart, prior to his march into England in 1746.
But when Robyn's aunt planned a visit to Scotland in 2007, it emerged the plaid could not be found.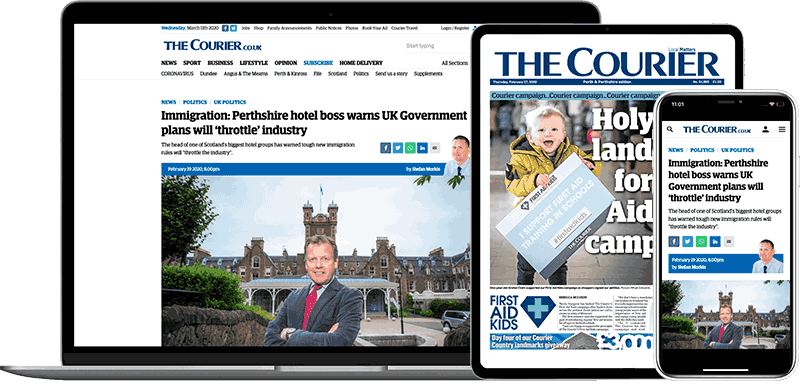 Help support quality local journalism … become a digital subscriber to The Courier
For as little as £5.99 a month you can access all of our content, including Premium articles.
Subscribe