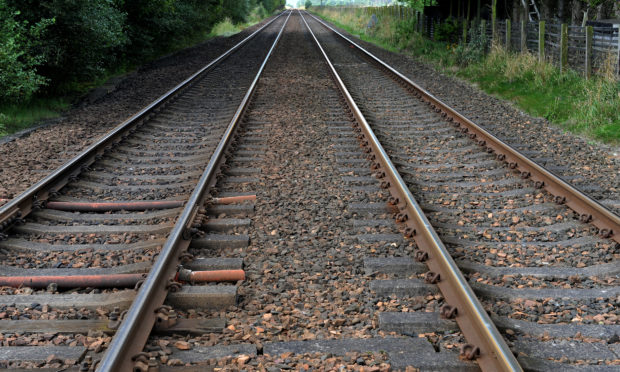 Tay Cities Deal cash should be used to investigate reopening forgotten Angus railway lines to increase jobs and growth, a councillor said.
Forfar Conservative councillor Braden Davy believes a return of rail to Forfar and Brechin, which lost their lines in the 1950s and 1960s, would boost the economy across Angus.
The UK Government has announced a £26.5 million "Angus fund" as part of the city region deal, to support infrastructure innovation in the county.
Mr Davy said a small amount of money would go a long way to closing the productivity gap between Angus and the Scottish average.
He said: "Any move to reintroduce rail to inland Angus would cost a lot of money but look at the Borders railway. It's time to think big.
"Maybe this won't be feasible but the only way to find out is by looking into to it fully; people previously said the Borders railway wasn't possible.
"The Scottish Government has shown it's willing to spend £353 million on that project because a great case was made for its long-term economic benefits.
"Even a positive report from the feasibility study alone would give us all something to aim for, a realistic expectation of what could be achieved and how much it would cost.
"Rail travel is only getting more popular while bus services are getting harder and harder to find."
Brechin closed for passenger traffic during the early 1950s but remained opened to freight traffic until 1981.
The Stanley-Kinnaber junction line, near Montrose, closed in 1967 after Dr Richard Beeching published the second of his two reports that would change Britain's railway system forever.
When the 46-mile line closed, over two-thirds of it was initially retained.
The 26 miles from Stanley to Forfar and the five miles from Kinnaber to Bridge of Dun and on to Brechin were both still in use into the 1980s.
Forfar eventually lost its sparse freight traffic in 1982, Brechin having done so a year earlier.
Mr Davy said: "I know the UK Government is keen to develop links to our port infrastructure in the likes of Dundee and Montrose, and I think a good business case would underline value a rail link would add.
"A modern service would also suit the decarbonisation agenda for Angus Council and both Scotland's governments, and provide a huge boost to the local economy of Angus."
A Scottish Government spokesperson said: "No specific proposals for new rail lines in Angus were put forward by Angus Council for inclusion in the Tay Cities Deal.
"However the deal includes several Scottish Government commitments to support connectivity across the region in the coming years.
"It will lead to investment in low carbon and active travel hubs, better integration of public transport in Perth and developing Dundee Airport as well as the work which is already ongoing to produce a region wide strategic transport model."
The second Strategic Transport Projects Review (STPR2), which is now under way, will identify the transport interventions required to provide Scotland with a transport network fit for the 21st century.
Transport Scotland will shortly be writing to local authorities and regional partners to begin the process of engagement and consider how best to form appropriate groupings across the country to assist in taking this forward.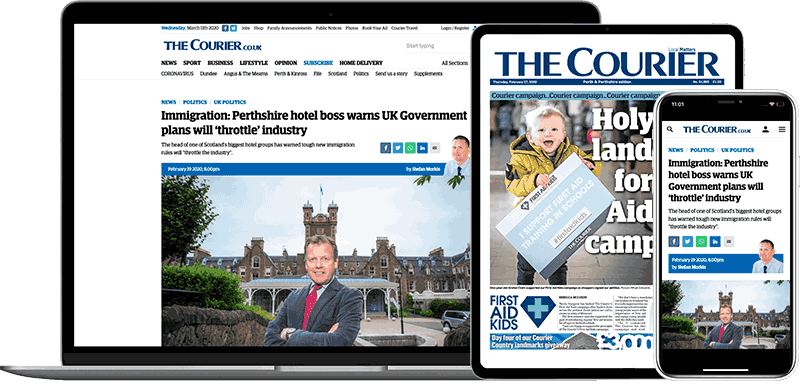 Help support quality local journalism … become a digital subscriber to The Courier
For as little as £5.99 a month you can access all of our content, including Premium articles.
Subscribe