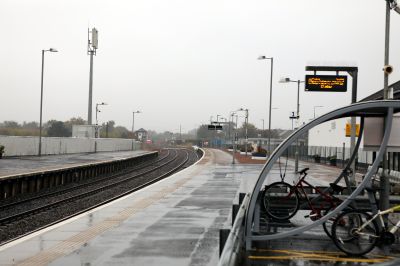 Rail chiefs have promised Montrose railway station improvements for growing numbers of customers who are finding themselves with more time to spend at the Angus stop.
No definite timetable for an upgrade has been put in place, but ScotRail has confirmed it is in talks with Transport Scotland over an upgrade, a move welcomed by a north east MSP who has said the current layout of the station, which dates back to the 1880s, is "wholly inadequate".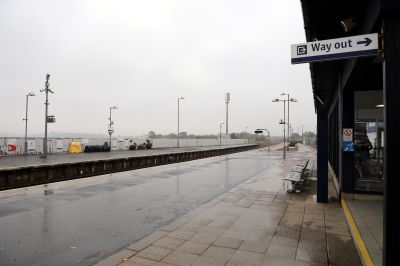 While passengers are often treated to spectacular sunset views of Montrose basin and the autumn sight of tens of thousands of geese arriving there, Conservative MSP Liam Kerr said travellers also have to endure bitterly cold conditions while waiting for a train.
Recent timetable changes have resulted in more passengers being required to use the Angus stop as an 'interchange', with regular waits of up to 30 minutes between trains.
Mr Kerr uses the station regularly and said he had been contacted by many constituents who are concerned it is "inadequate" in its present form.
The MSP has written to ScotRail managing director Alex Hynes calling for a redesign which includes a proper, indoor waiting area that is open "at all times", with 24-hour toilet facilities.
"I recognise the importance of the changes and welcome the increased number of stops to the smaller stations at Portlethen and, particularly, Laurencekirk.
"However, one of the key changes which I understand has allowed this to happen is requiring passengers to use Montrose station as an interchange, with those travelling often now required to wait for up to 30 minutes to change trains.
"Often during the summer but especially during the autumn and winter, the station area is bitterly cold and exposed.
"Sitting on the edge of Montrose it is often, particularly in the winter, dark, uninviting and unsettling for anyone who has to spend time waiting on the platforms.
"A great many constituents have contacted me since the timetable change concerned that Montrose station, as currently laid out, is wholly inadequate for use under the timetable change.
"I have to say, as someone who uses Montrose station very frequently, I agree.
"Due to the increased volume of passengers waiting at Montrose station as a result of the revised timetable, it is imperative that ScotRail invest in suitable facilities."
A ScotRail spokesperson said: "ScotRail is working closely with Transport Scotland on proposed enhancements to Montrose station.
"This proposal is subject to Transport Scotland agreement.
"This investment, once agreed, will improve the service we offer to our customers and support the local economy."