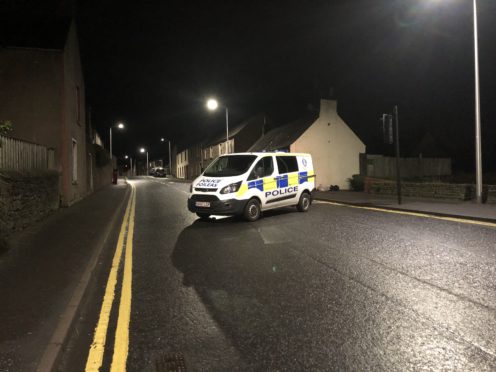 Armed police were called to an incident in Forfar on Sunday night.
A major emergency response saw the town's Dundee Loan sealed off as police dealt with what has been described as an incident involving threatening behaviour.
There have been no reports of injuries or arrests and Police Scotland said a positive line of enquiry is being followed.
A spokesman said: "Police Scotland can confirm that officers attended in the area of Dundee Loan, Forfar shortly after 10pm on Sunday December 30 in connection with an incident involving threatening and abusive behaviour.
"On the basis of information provided by witnesses, specialist officers were deployed for a time to provide additional safety and reassurance for residents in the area.
"The investigation into the incident is continuing and officers are following a positive line of enquiry."
One local said: "There was a lot happening up towards the top end of Dundee Loan and I heard armed police were involved.
"From where we were it wasn't obvious what was going on, but it was a big turnout of police."