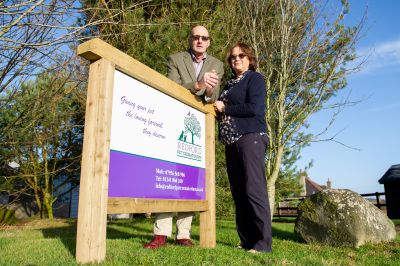 Old Angus farm buildings have been converted into a special setting for animal lovers to say farewell to furry or feathered family members with the development of Courier country's first pet crematorium.
Some two years after lodging plans for the unusual diversification of sheds associated with a one-time piggery, local couple Euan and Christine Sturrock have realised their dream in the opening of Redford pet crematorium close to the village of Carmyllie.
Mr Sturrock's family has worked the land at Burnhead Farm, west of Arbroath, for around a century, but the couple were keen to bring the redundant buildings back into productive use.
Their personal experience as dog lovers influenced the plan to develop a business which Mr Sturrock said is becoming increasingly popular among people who want to say a proper farewell following the loss of a loyal animal companion.
Euan said: "We have lived here for over 20 years and the farm has been in my family for approaching 100 years.
"We decided a long time ago we wanted to operate a pet crematorium in the tranquil countryside surroundings we love so much.
"This would mean we could find good use for the farm buildings and also involve our whole family in creating and running the business."
He added: "Our aim was to create a one-to-one service where people could say goodbye to their pet in a proper way, and in a quiet setting.
"At the moment people have to travel to Aberdeen or Falkirk and we hope to create an atmosphere reflecting the importance of their pet.
"We know how much pets become part of a family.
"We love our Newfoundland dogs and knowing our own grief on losing a pet we wanted to be able to help people have a quiet, private space to spend time alone with their beloved pet and give them the opportunity to reflect on times spent together before saying a final goodbye.
"It has been quite a long process but people we have spoken to have been interested to hear about our plans, and we have learned a lot to get to the point of now opening.
"We are members of the Association Of Private Pet Cemeteries and Crematoria, and we will be working to their standards," he said.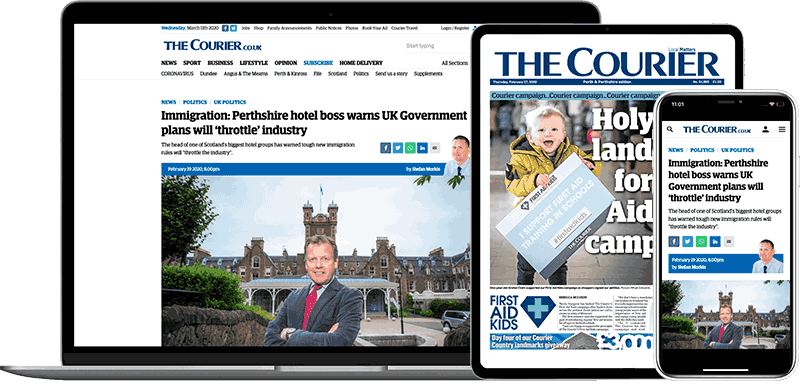 Help support quality local journalism … become a digital subscriber to The Courier
For as little as £5.99 a month you can access all of our content, including Premium articles.
Subscribe