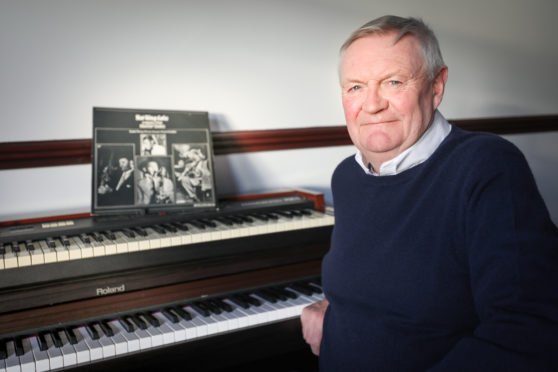 From Broadway to Arbroath's Westway – the 'unforgettable' legacy of Nat King Cole will be celebrated this year by an Angus jazz club.
Jazz at Hospitalfield in Arbroath will be returning for a 29th year despite the fact its legacy might also have been consigned to the memory vaults.
Organiser Alan Steadman admitted he weighs up at the end of each year whether or not to continue despite almost all the concerts attracting full houses.
He said he's glad "the excitement returns" because he has put together a packed programme for 2019 which starts on January 19, featuring a quartet led by pianist Euan Stevenson, with guest vocalist, Georgia Cécile.
Mr Steadman said: "I must be honest and say that I wonder at the end of each year whether or not to continue, or would it be better to go out on a high note?
"Then I begin to get approaches from bands and musicians asking to come or telling me about their new projects and the excitement returns and off we go again.
"We start off our 29th year with a band which was one of the hits of last year.
"The band has two award winners in its ranks, pianist Euan Stevenson and saxophonist Konrad Wiszniewski and the young singer Georgia Cécile has been tipped as 'one to watch in 2019' by a leading jazz magazine.
"The concert will feature a mix of instrumentals and vocals covering new material as well as standards and should appeal to both regulars and those who may want to come along for the first time."
Mr Steadman said there are also plans to celebrate the 80th anniversary of the legendary Blue Note record label and the 100th anniversary of the birth of Nat King Cole with tribute concerts.
He said: "I would want to mark Nat King Cole's 100th anniversary more in terms of his contribution to jazz than as a popular singer.
"He was one of the best and most influential pianists of the 1930s and 40s and his drummer-less trio of piano, bass and guitar set the scene for many to follow.
"Most notably, that of Oscar Peterson who always claimed that Nat was one of his main influences.
"In both his playing and singing he possessed a lovely light touch with impeccable phrasing."
Cole recorded over 100 songs that became hits on the pop chart including Unforgettable, The Christmas Song and When I Fall in Love.
Cole also acted in films and on television and performed on Broadway.
Mr Steadman said the standard of musicianship too has improved over the past 29 years he's been running the popular jazz nights in Arbroath.
"And on the subject of early traditional jazz, a problem has been finding young musicians who play this style of classic jazz," he said.
"But I've discovered a band from Edinburgh called the Tenement Jazz Band who do that beautifully and they will be at Hospitalfield on February 23.
"I also have plans to bring a New Orleans piano player called Tom McDermott in May and a band from New Zealand in July.
"2018 was a very good year with full houses at almost all the concerts.
"If the plans for 2019 come to fruition we can hopefully build on that success and continue to attract new people."