Angus parking ticket income plummeted across the area's deserted off-street car parks over the festive period.
Figures for the second full month of the charging scheme have revealed the weeks from November 29 to Boxing Day saw £22,917 paid at the 33 cashless machines across the district – a drop of 10% from the £25,639 generated the previous month.
The controversial charges were introduced on November 1.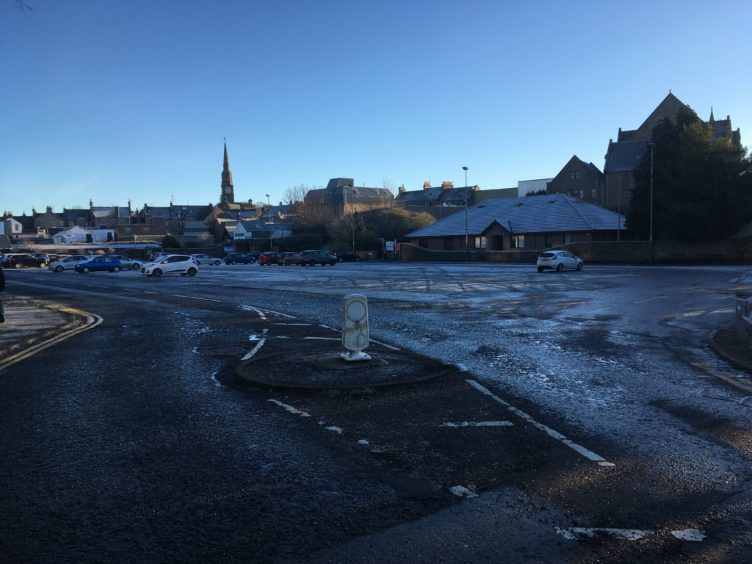 Only 22 parking permits, comprising 19 six-monthly tickets and three annual £260 permits were sold during the month, adding £3,250 to the balance sheet.
The number of penalty notices for off-street parking offences also showed a marked dip, down around a third from 270 in November to 181 last month.
That equated to a drop in income from £3,570 to £2,070.
Campaigners have accused Angus Council of "short sightedness" and repeated a warning the scheme is destined to fall far short of its projected £700,000 full year income.
Kirriemuir garage owner Barrie Ewart, a leading opponent of the charges said: "I think we have seen reasonably good support for our town centres from people who came to shop in December, but this suggests they were parking somewhere else.
"I just hope the council are reading these figures very closely and that someone can see sense and stop being so bloody-minded, which is what they have been about the whole thing.
"Using the council's own figures I calculated that they were barely going to break even and what we are looking at now is that they are not going to have an income, they are going to have an extra expense."
Montrose businesswoman Michelle Ingram, of the Angus Business and Retailers Association which emerged in protest over the charges, said: "I am disappointed by the council's short sightedness as the figures obviously show they are not recovering anywhere near their projected income.
"With so many shops reporting a drop in sales and in general footfall I think it is safe to presume that the council parking charges drove many December shoppers away from our high streets and into the edge of town retail parks or cities during what should have been one of the high streets' busiest months.
"The low number of permits should serve as a wake-up call to the council that people are unprepared or perhaps unable to pay for a parking permit and are seeking other alternatives to permits and that this is not proving to be the cash cow they thought it would be."
The authority previously rejected suggestions the success of the scheme could be based on first-month income figures, saying forecasts were considered to be "open to a very large margin of error."