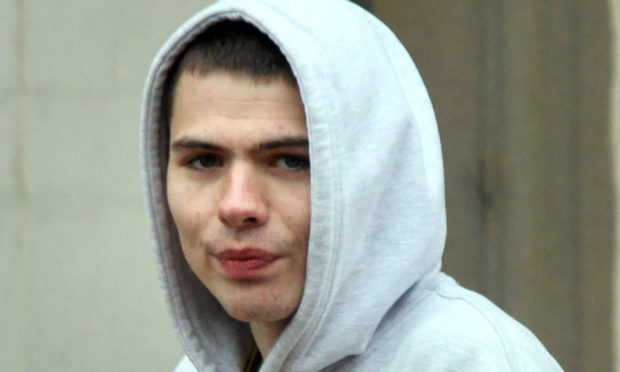 An Angus criminal who left another man scarred for life was given a shorter sentence yesterday after a sheriff was told his IQ was increasing.
Steven McAdam's lawyer told a court that his IQ would only keep increasing for another few months until his 25th birthday later this year.
Solicitor Billy Rennie made the unusual claim in a bid to persuade Sheriff Gillian Wade not to send McAdam to prison for the serious assault.
He said 24-year-old McAdam had been working with forensic psychologist Dr Lesley Steptoe and she had noted a rise in his intelligence quotient.
Mr Rennie told Perth Sheriff Court: "Clinical psychological treatment would take more than a year to make progress with Mr McAdam.
"That is the principal reason I ask the court to deal with this in a way that it might not ordinarily do so. Dr Steptoe phoned me this morning to indicate further thoughts she has had.
"In reviewing his notes, his IQ is increasing from the period when he started treatment to now.
"She feels that in a year or so his IQ can continue to increase, but clinically that likely increase in IQ is normally only until you are 25 years of age. Normally, IQ does not increase beyond that.
"Treatment can be considered successful so far and his IQ has increased. It is increasing currently – she feels it is his last chance to benefit from treatment.
"He recognises that ordinarily this offence – on indictment and with his record – would lead to a custodial sentence being uppermost in the court's mind.
"It is in his interest, and the interest of the public at large, that would be better served by him being placed back in the community."
Sheriff Wade said: "I take on board everything that's been said. This was a serious assault within a prison setting.
"However, you were making progress on a community payback order which appears to have done some good.
"There will be a custodial sentence – perhaps at a reduced level to ensure that when you are liberated you can re-engage with all the services currently afforded to you."
She jailed him for just 12 months and backdated it to November 17, when he was remanded.
McAdam, 24, from Arbroath, admitted attacking John Todd and leaving him permanently disfigured by punching and kicking him in Perth Prison on September 6 2017.
Mr Todd was seen crawling out on his hands and knees just seconds after being grabbed and pulled into the cell by Steven McAdam. McAdam had been granted bail three times shortly before the attack despite having 10 previous convictions for assault.
Mr Todd was taken to hospital for treatment and the prison doctor later assessed that he would be left with a permanent scar above his eye.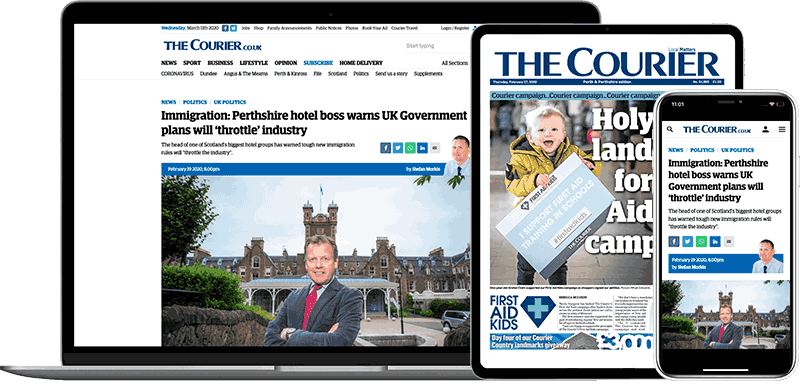 Help support quality local journalism … become a digital subscriber to The Courier
For as little as £5.99 a month you can access all of our content, including Premium articles.
Subscribe