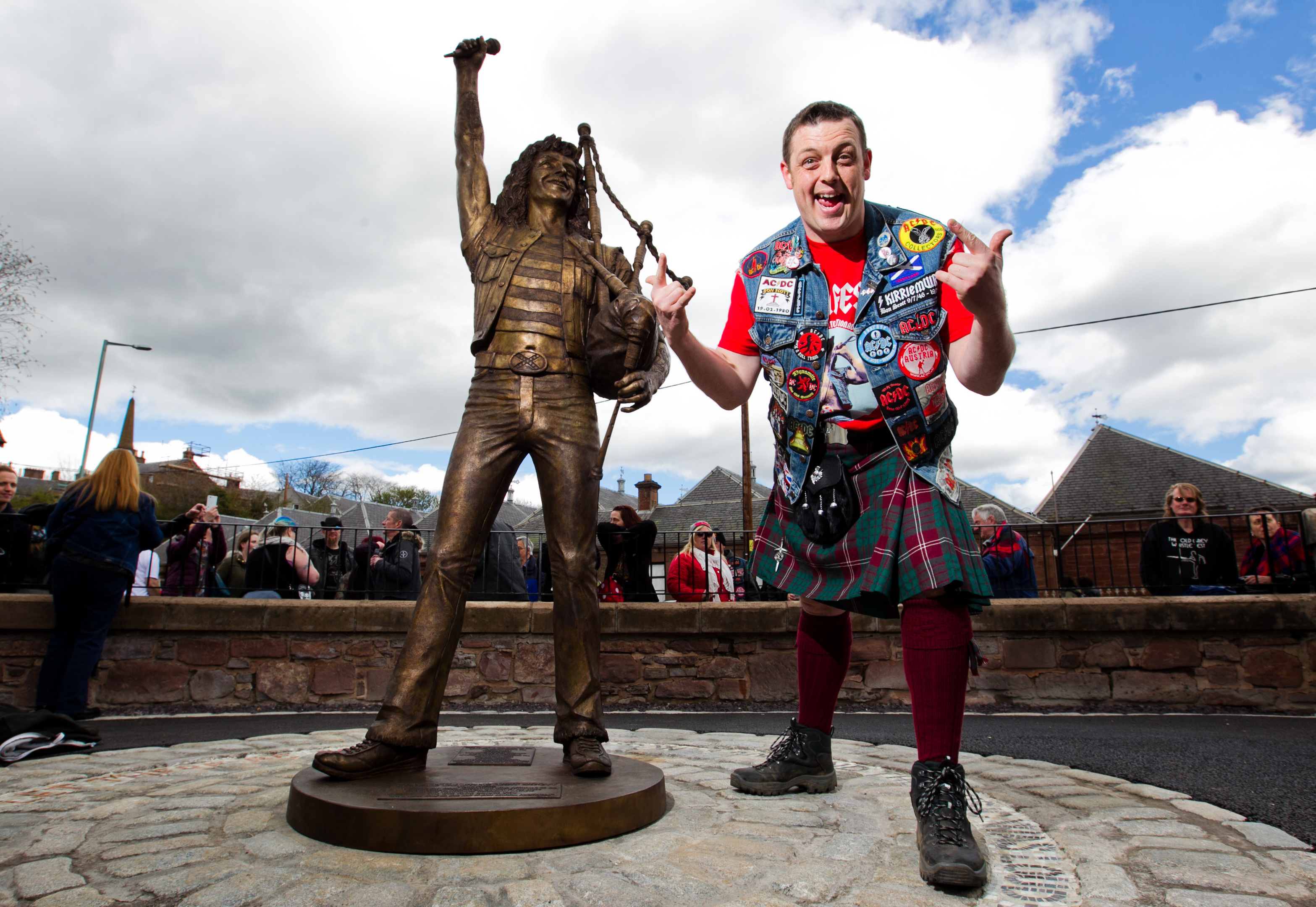 He is the Kirriemuir rock legend who never performed in his home town.
The closest Bon Scott got to playing live in the Wee Red Town before his untimely death in 1980 was a gig with AC/DC at Dundee's Caird Hall in 1978.
All that could change with the possibility of the AC/DC hero performing in Kirriemuir from beyond the grave as a hologram now being investigated.
Hologram technology began in April 2012 when a virtual Tupac Shakur performed at the Coachella Festival with Snoop Dogg and Dr Dre.
Among the dead legends "returning" to perform are Roy Orbison, Amy Winehouse and metal icon Ronnie James Dio with his former band members.
Former AC/DC drummer Simon Wright is currently playing drums on the Dio Hologram tour and has talked about the possibility of a Bon Scott hologram performing.
Wright said getting to that stage would take "a lot of working out" but he admitted "it would be cool" to see the former AC/DC frontman back on stage.
Not to be outdone, Bonfest chairman John Crawford said the trend of resurrection was something he's already looked at bringing to the annual Kirriemuir event.
"I've had a look into this myself and I think it would be cool to have something on stage," he said.
---
>> Keep up to date with the latest news with The Courier newsletter
---
"As usual the issue is cost. To make these things look real it would take an enormous amount of cash unfortunately.
"Personally I think this would be a great addition to our Bonfest stage show if we could afford to do it properly.
"I also think if done properly the fans would love it. I am excited at even the possibility of having a digital interaction with my hero on stage.
"I certainly think that when this notion is viable I'll certainly consider it as part of the main show."
This year's 14th annual Bonfest takes place for three days and nights over the weekend of May 3 to 5.
The organisation team at Bonfest are always looking for new ways to improve the festival and enhance the experience for fans.
With free live music during the day in the town's pubs and the main arena gig at night Bonfest has become a mecca for the global AC/DC fan base.
Scott and his family grew up in Kirriemuir, where father Charles Scott worked in the family bakery on Bank Street.
In 1952, when Scott was six, the family emigrated to Australia.
Once there he became part of one of music's biggest successes after joining Glasgow-born brothers Angus and Malcolm Young in their band, AC/DC.