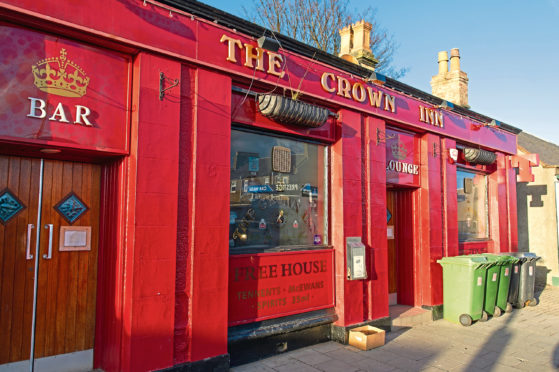 A popular Monifieth pub which closed its doors unexpectedly last week is set to re-open under new ownership.
Kevin and Jackie Liddell, who run Carnoustie's Stag's Head, have confirmed they are in the final stages of talks to buy the Crown Inn.
The Crown was previously run by the family of £148 million EuroMillions winner Gillian Bayford-Deans.
It closed its doors without warning at the beginning of last week with 12 members of staff told the news last Monday.
But it now looks set to be given a new lease of life under new owners. Mr Liddell said: "Nothing is concluded yet but we have been involved in talks to buy the Crown.
"We have already had meetings and more are planned for this week. We hope to be in a position to conclude the deal later in the week. Everything is looking good and on track for us buying the pub.
"If everything goes according to plan we hope to re-open the pub on February 1. We have already advertised for staff and have plans to generally tidy up the pub and get it operating again as soon as possible."
Mr Liddell, who has run the Stag's Head for three years said it was in his best interests to open the pub as soon as possible.
He said: "I understand the previous owners closed the doors because they weren't making any money. In order for us to make money, if we do take over, we need to get the doors open as soon as possible.
"It's hard making a profit in the pub business but we have made a great success of the Stag's Head and we are confident we can do the same at the Crown."
Mr Liddell said that he would carry out some refurbishment at the pub and was also considering the possibility of serving meals.
Popular Monifieth pub run by EuroMillions winner's family closed without warning
He added: "There is a kitchen but it's not in a working state just now. We need to go in and see what is there. We may consider renting the kitchen out for someone else to come in and provide meals, however, everything like that is still at a very early stage.
"We hope that by the end of this week our deal will be concluded and we will be in a position to finalise and reveal our plans."
The Crown is owned by David Tassie but its lease is held by a firm listed at Companies House as The Crown (Monifieth) Ltd. The listed directors are Ms Bayford-Deans' parents Brenda and Ian McCulloch, her brother Colin McCulloch, and Jayne Graham.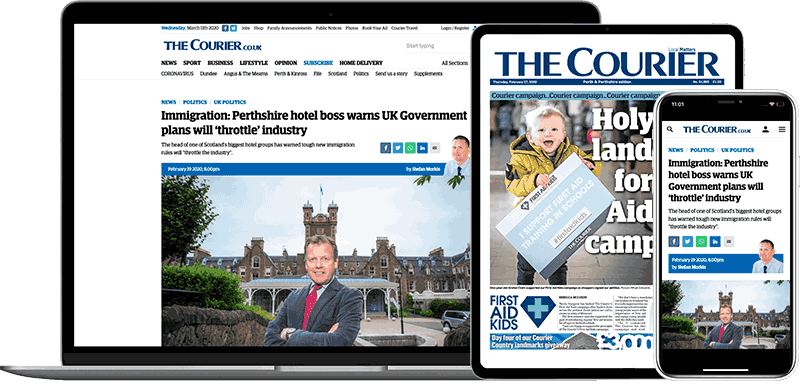 Help support quality local journalism … become a digital subscriber to The Courier
For as little as £5.99 a month you can access all of our content, including Premium articles.
Subscribe