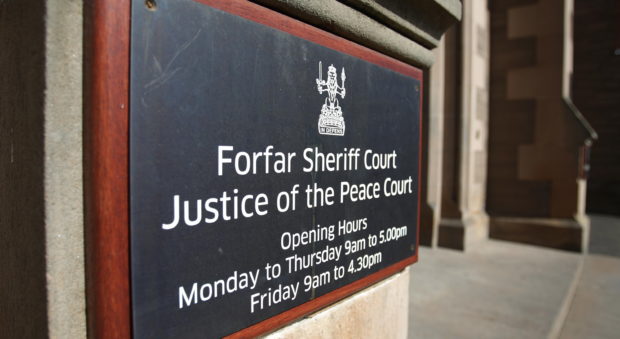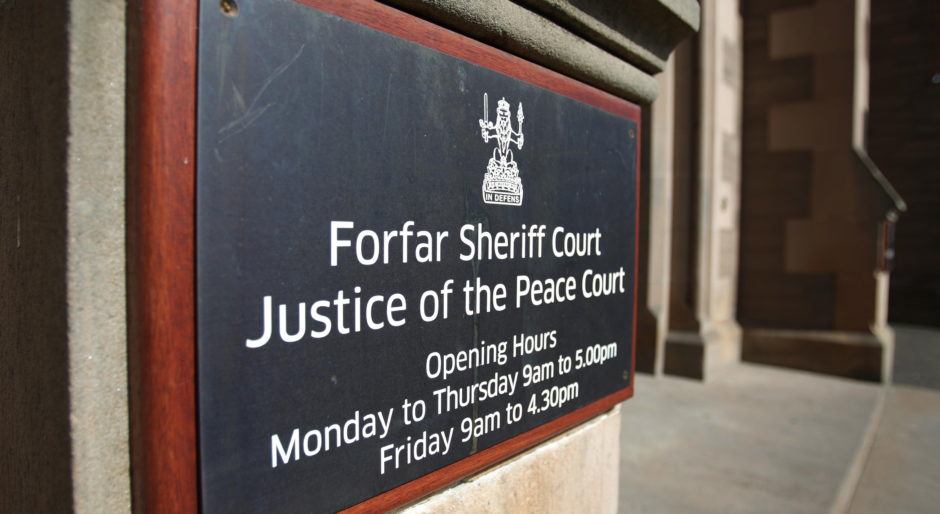 An Angus man who drove into the path of an oncoming vehicle has kept his licence.
Steven Whyte, 37, of Ladybridge Street, Arbroath, was fined £400 and given six penalty points after pleading guilty following the accident which happened on June 13.
He previously admitted driving without due care or attention or without reasonable consideration for other people using the road by overtaking when it was not safe to do so, colliding with an oncoming car and damaging both vehicles.
Depute fiscal Laura McGillvery told Forfar Sheriff Court Whyte was driving on the A932 Forfar to Friockheim near the Milldens road when he tried to overtake a car at around 5.30pm.
White moved into the carriageway to overtake and spotted the car coming towards him but was unable to return to his own side of the road.
The driver coming in the opposite direction was forced to swerve.
His car mounted the verge in an attempt to avoid a head-on collision after striking a dry-stone dyke.
It was then hit by Whyte's car and flipped on its roof. A witness who observed the crash called the police.
Whyte told officers: "I agree with the charge – it was my fault."
Addressing the bench, Whyte, who refused legal representation, blamed a hidden dip in the road.
He said there were no warning signs or road markings to alert drivers to the risk.
"I have been driving for more than 20 years and I have never been involved in an accident," he told Sheriff Christopher Shead.
"I'm fully aware I made a mistake."
Whyte, who works in a bank, told Sheriff Shead although he could make alternative transport arrangements to get to work, he required the use of his car for childcare.
He urged the sheriff to use his discretion and deal with the case by way of a financial penalty.
Sheriff Shead told him: "I will impose a fine of £400 to be paid within six months.
"I've decided that on this occasion that you have a very limited record and the circumstances described have convinced me that I can deal with this by penalty points."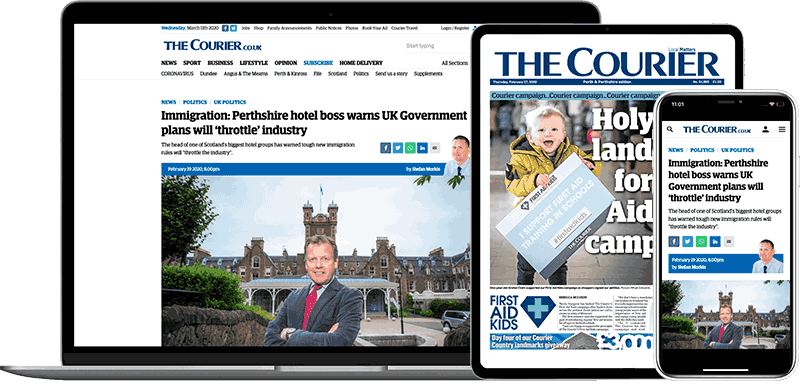 Help support quality local journalism … become a digital subscriber to The Courier
For as little as £5.99 a month you can access all of our content, including Premium articles.
Subscribe