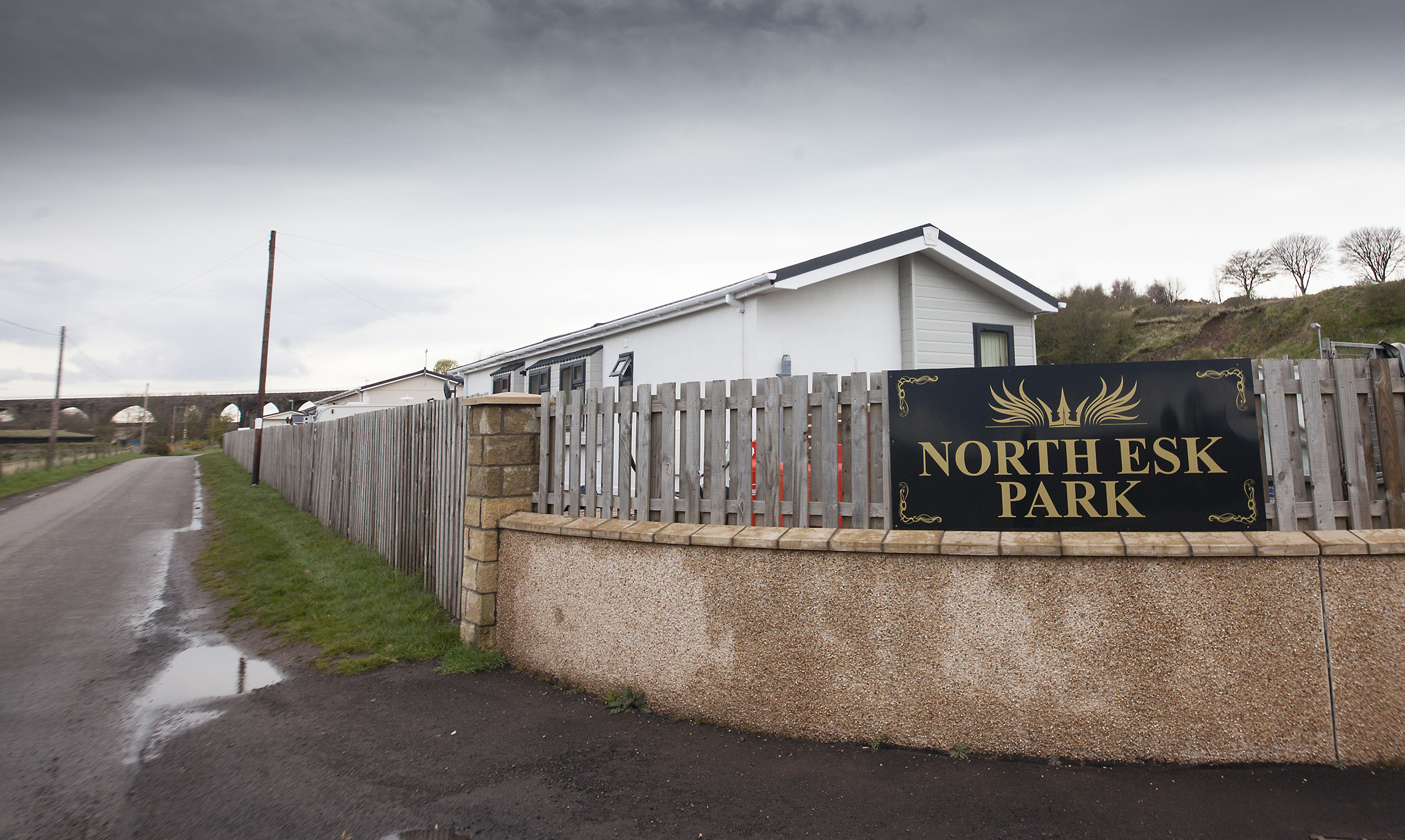 Aberdeenshire Council has been told that evicting Travellers from an unauthorised site in St Cyrus would be "inhumane".
Retrospective planning applications have been lodged for a 10-stance caravan park and halting site for Travellers at North Esk Park.
Site spokesman Alan Seath said the local authority "have failed this ethnic minority group" and refusing planning permission "would deny Travellers much needed facilities and force them onto other, unauthorised sites, which may be characterised with tensions with the settled community".
Aberdeenshire councillors voted overwhelmingly to grant retrospective permission for the creation of an official halting site in 2016.
However, the application was called in by the Scottish Government when the Scottish Environment Protection Agency (Sepa) objected after revealing the site had flooded in 2002, 2012, 2013 and 2015.
Scottish ministers overturned the retrospective permission and the Travellers were given until July 31 to clear the site.
The local authority then agreed to extend the deadline by six months and has been involved in "continued dialogue" with the North Esk community.
The Travellers were told by officers the council is not obliged to consider a fresh planning application within two years of the ministers' decision unless it is "materially different".
Enforcement action will be put on hold until two fresh planning applications are determined for a 10-stance caravan park and halting site which were received in late December.
Mr Seath said the development can do much to foster relations between the Traveller and settled community "and to reduce prejudice".
He said continuing the use of the site would ensure the children living at North Esk Park have access to accommodation and community facilities without the fear of harassment and eviction when on unauthorised sites.
He said: "To deny children these rights will be disruptive to their future way of life, providing a safe, pleasant and secure environment.
"It is submitted that to deny the opportunities to be provided to children who may live on the site in the future would be disproportionate to any actions proposed by the decision makers to refuse planning permission, especially given the new evidence that the land is suitable for development as a caravan park.
"Refusing planning permission and denying them proper facilities as an alternative to unauthorised sites, would be inhumane and not in the best interests of the child."
He also accused Aberdeenshire Council of failing to meet the provisions of national policy for a number of years.
He said: "Providing Gypsy/Travellers sites is a complex and lengthy process and Aberdeenshire Council has been unable to provide suitable facilities despite 20 years of trying.
"The development was established by the applicants as a direct result to an identified need for a caravan site for Gypsy/Travellers in Aberdeenshire.
"There are no other suitable sites in this area for Gypsies/Travellers."
Mr Seath said the applicant and their advisers have carefully considered the reasons for refusal issued by Scottish Ministers and addressed them in the new applications.