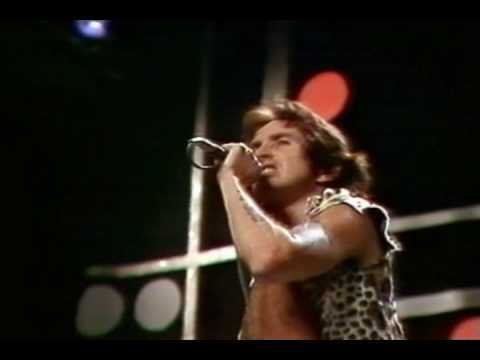 A 1978 letter written by Kirriemuir rock hero Bon Scott will go under the hammer on Thursday.
The AC/DC frontman details his struggle with booze, cash and a gruelling schedule in the three-page message, penned as the Australian rock band was on the verge of major international success.
The singer wrote the three-page letter on Hilton stationery to 'Valerie' while in Pittsburgh in August 1978 for AC/DC's Powerage tour.
He reveals how he tried to stay sane amid a gruelling schedule and a lifestyle that saw him strapped for cash and owing the band money.
Bidding for the letter is expected to start at $6,000 when it is called at the Los Angeles auction.
The star and his family grew up in Kirriemuir, where father Charles Scott worked in the family bakery on Bank Street.
In 1952, when Bon was six, the family emigrated to Australia.
There he became part of one of music's biggest successes after joining Glasgow-born brothers Angus and Malcolm Young in their band, AC/DC.
The text of the letter reads: "The rest of this stage of the tour is around Pensylvania [sic] & N.Y. state but being out of sight don't mean out of mind. I know I'm pretty slack when it comes to letters & phone calls but I'm always travelling or drunk or hungover or…or…today I'm shaking so much I can hardly write but I have been meaning to write you for weeks so today I'm doing it.
"I had to stop making phone calls when I got too much in the red with the money situation.
"I'm already about $130 into this weeks wages but about two weeks ago I owed the band about $70 on pay day & that's crazy.
"But being crazy is about the only way to keep my sanity if you know what I mean.
"We've worked so much since I saw you last that it's all one hell of a blur.
"Must have been across the country & up & down it a million times & I'm beggining [sic] to feel & look just a little haggard.
"I'd love to check myself in to a sanitarium for a month but after this tour it's straight to Europe & England for a month & then back here for the winter-end of the year so the next time you see me it might be in a geriatric ward."
The singer recorded a number of classics with AC/DC such as Jailbreak, It's a Long Way to the Top and Highway to Hell.
He died in 1980, aged 33, after a night of heavy drinking in London.
The letter concludes: "Say hi to the family for me…& how was Mum…Tell her hello from The Bon."