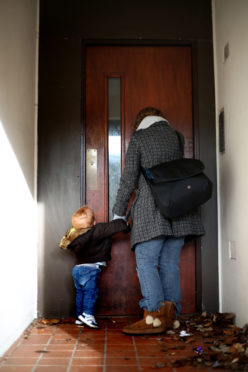 There has been a 71% increase in people in Angus receiving crisis grants to make ends meet.
Benefits changes are being blamed for the "huge spike" in people seeking hardship support in the county for essential items such as food, nappies and toiletries.
More than £181 million was awarded from the Scottish Welfare Fund, which pays out grants via local authorities during the last five years .
Campaigners at the Menu for Change organisation – which bring charities including Oxfam Scotland, the Child Poverty Action Group in Scotland and the Poverty Alliance together to tackle food insecurity – said there were fundamental problems with the benefits system which require action from the UK Government to solve.
Dr Mary Anne MacLeod said: "It's no surprise that the huge spike in people seeking crisis support to help meet their basic needs in Angus has coincided with the roll out of Universal Credit in the area.
"Problems with the benefit system are leaving people across the country without the money they need to make ends meet; leading to impossible choices between whether or not you should skip meals in order to turn the heating on for an hour.
"That's why more and more people are turning to the Scottish Welfare Fund for help."
She said the fund has had its budget cut in real terms year on year since it was launched in 2013, meaning cash strapped local authorities are being asked to meet a growing demand for help with less money.
"The sums simply don't add up, and councils are having to decide whether or not they allocate money from elsewhere to make up the shortfall," she added.
Statistics showed that from July 1 to September 30 last year, 9,495 community care grants and 28,950 crisis grants were made at local authority level.
The greatest increase in crisis grant awards since the same quarter in 2017 was in Clackmannanshire (84% increase) followed by Angus (71% increase) which went up from 360 to 615.
At Scotland level, expenditure on crisis grants has increased by 5% since the same quarter in 2017 including a 135% increase in expenditure from £24,000 to £56,000 in Angus.
Social security secretary Shirley-Anne Somerville said: "The fact that nearly a third of a million households in Scotland have required help from the Scottish Welfare Fund is a sad indictment of the UK Government's record on welfare cuts.
"While it is absolutely right that we should help those individuals and families who find themselves in dire financial straits, it is appalling that so many find themselves in that position in the first place."
She added: "Delays and errors in payments are forcing people to turn to the Scottish Welfare Fund to get them through immediate hardship.
"That is why we will provide local authorities with £33 million in the next financial year – to support hard pressed families who, through no fault of their own, need help to simply get by."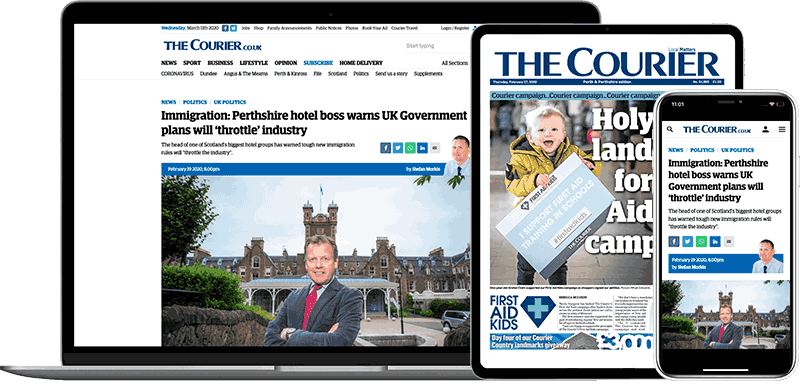 Help support quality local journalism … become a digital subscriber to The Courier
For as little as £5.99 a month you can access all of our content, including Premium articles.
Subscribe