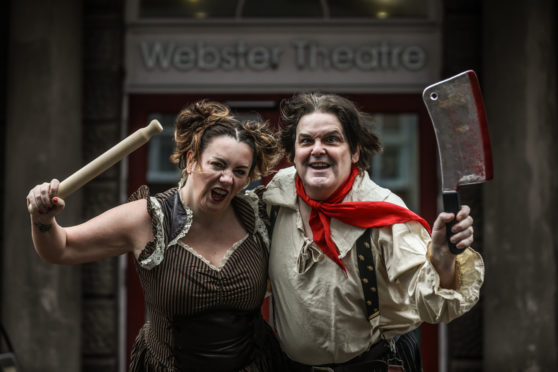 Olivier Award winner Michael Ball is among the big names which have given Arbroath Musical Society's new production a star endorsement.
Arbroath Musical Society has received some "amazing" messages before taking to the Webster Theatre stage to perform Sweeney Todd from February 13 to 16.
Sweeney Todd writer Stephen Sondheim and Peter Polycarpou – who played Beadle Bamford in the award-winning West End production – also delighted the cast by sending best wishes.
Tracy Gibson, vice president of Arbroath Musical Society, said: "The cast are working extremely hard to bring this amazing musical to life.
"Sweeney Todd musical score is not for the faint hearted and is extremely challenging but our talented hard working cast and professional production team are doing a fantastic job and will really do it justice, I am sure.
"We are all thrilled by the endorsements from Peter Polycarpou, Michael Ball and the amazing Stephen Sondheim himself.
"It has given the cast such a boost of confidence and we can't wait to hit the stage in a few weeks."
Michael Ball – who won an Olivier for his portrayal of the demonic barber in the West End version – told the cast to "enjoy every minute" of the Arbroath production.
Ball sent the cast a signed picture of himself and Imelda Staunton in character and wished them "all the best as you embark on the throat-slitting, deliciously dark Sweeney Todd".
An infamous tale, Sweeney Todd, an unjustly exiled barber, returns to 19th century London, seeking vengeance against the lecherous judge who framed him and ravaged his young wife.
The road to revenge leads Sweeney Todd to Mrs Lovett, a resourceful owner of a failing pie shop, above which, he opens a new barber shop.
Mrs Lovett's luck sharply shifts when Todd's thirst for blood inspires the integration of an ingredient into her meat pies that has the people of London lining up.
The Arbroath cast of 28 includes Brian Boardman as Sweeney Todd and Heidi Cathro as Mrs Lovett in the lead roles.
Peter Polycarpou, who starred alongside Ball as the sadistic henchman, sent an email where he described playing the part of 'The Beadle' was a highlight of his career.
He said: "May I wish Arbroath Musical Society all my very best for your forthcoming production of Sweeney Todd in February.
"I know you'll be working your socks off and some of you will be working your heads off!
"Brian will be marvellous in the role of Sweeney I'm sure of it but to the whole company you have Sondheim's material to work with and if you do it justice you can't go wrong!"
Stephen Sondheim also sent a "short but sweet" good luck message to Arbroath which was described as "the pastry on the top of the pie".
Tickets for the Arbroath show, all priced £12, now available at the box office on 01241 435800 or online at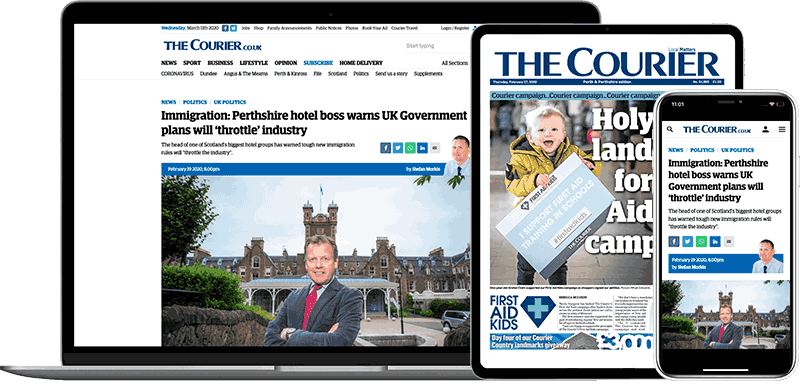 Help support quality local journalism … become a digital subscriber to The Courier
For as little as £5.99 a month you can access all of our content, including Premium articles.
Subscribe