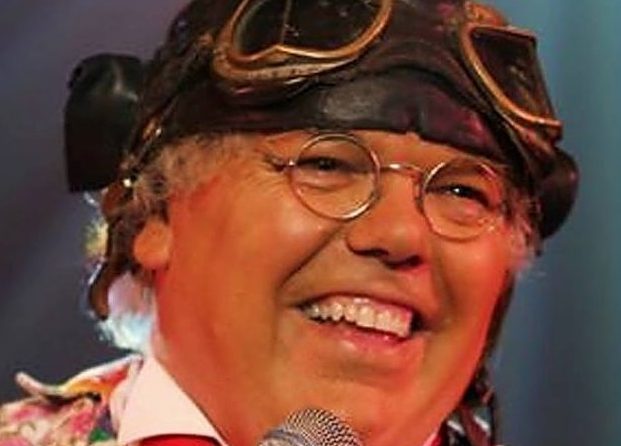 An Angus charity's decision to book controversial comic Roy 'Chubby' Brown for a fundraising event in March has been described as appalling.
Montrose and District Independent Councillor Tommy Stewart, who heads the Santa Claus in Montrose charity,  has found himself in the firing line of political rivals who branded Brown a "racist bigot" and said his act was "misogynist, transphobic and homophobic".
Brown – whose most viewed Youtube stand-up clip is a routine during which he pokes fun at the name Ahmed to a huge applause from his fans – has seen his show cancelled at a number of venues across the UK.
Kirriemuir and Dean SNP Councillor Julie Bell said: "Brown is a misogynist, he's transphobic and homophobic, he mocks people with disabilities and he's a racist bigot.
"As a feminist, passionate about equality, diversity and inclusion, I am appalled that an elected member finds this is an appropriate way to raise money for children – as a parent, I'm deeply uncomfortable with that.
"It needs to be called out for what it is.
"I have no doubt Councillor Stewart's intentions are good but I genuinely believe that there are much more appropriate ways of helping children than by promulgating such abhorrent performances.
"As someone who has had significant connections with the third sector and am currently a board member of Voluntary Action Angus, I know I would be unprepared to accept charitable donations from such an event – it goes completely against the ethos of everything we do."
Brown has been described as a "firm advocate of no-holds barred comedy", but critics say his material is "misogynist and homophobic."
Another Angus councillor has urged Mr Stewart to reconsider holding the event, and has promised to bring an alternative.
Carnoustie and District Independent Councillor Brian Boyd said: "I am well aware of the many charitable works that Councillor Stewart is involved in, and I absolutely commend him for the considerable amount of time he devotes to helping others.
"I believe that this is a one-off mis-step on the part of Mr Stewart, and I would urge him and his organisation to reconsider the decision to have Mr Brown perform in Angus.
"Roy 'Chubby' Brown's material is deeply offensive to many people, and there is no place in today's society for the kind of sexist, misogynistic and homophobic, so-called jokes that Mr Brown tells."
However, Roy Anderson, vice chairman of the Santa Claus charity hit back: "Roy 'Chubby' Brown is a comedian whose sense of humour, although somewhat controversial at times, is enjoyed by many.
"I would imagine that only people with that sense of humour would want to attend.
"Everyone is entitled to their own opinion and should be allowed to choose what they want to watch or listen to.
"Santa Claus in Montrose has raised thousands of pounds for deserving causes in our local community, putting money where it will make a difference to local lives. That is our primary focus.
"Collectively, the group seeks out opportunities to raise funds through events held during the course of the year – events that will benefit local people, local groups and local communities."
Mr Stewart said: "I very much appreciate the points of view from others, but in reality, we raise money for vulnerable and disadvantaged people and groups who need a bit of help."
Mr Brown's management could not be reached for comment but speaking in September during a controversy over a claim he was "barred" from a venue in Newcastle, he said: "I'm not a racist or a sexist, I'm a jokist and clean jokes don't make people laugh."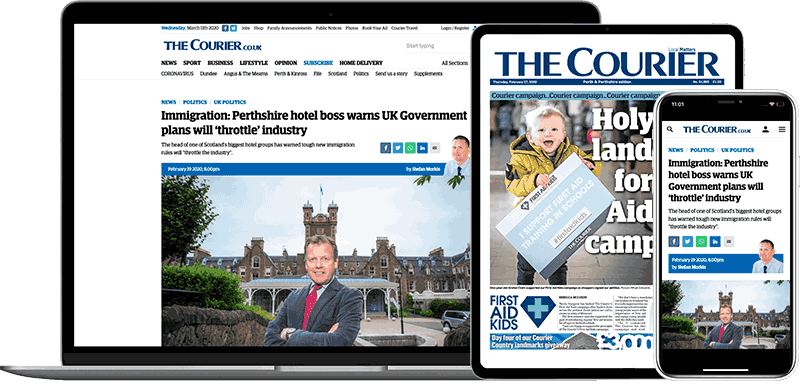 Help support quality local journalism … become a digital subscriber to The Courier
For as little as £5.99 a month you can access all of our content, including Premium articles.
Subscribe