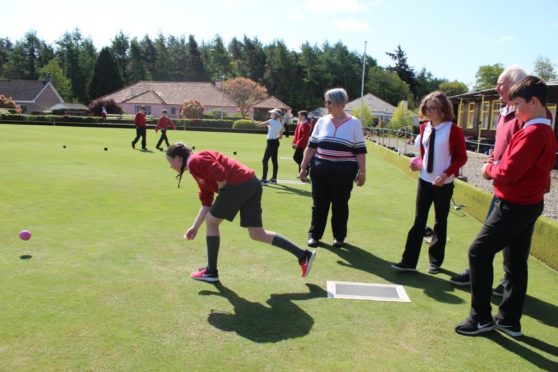 An intergenerational project in a rural Angus village has formed new friendships and created a better understanding of issues facing all ages.
The Rural Wisdom project linked pupils at Edzell Primary School with members of the local bowling club and individuals in the community to give a better understanding of the past and hopes for the future.
It was set up to meet a desire among residents for more joint activities.
Those involved were filmed along the way, with the finished 'Intergen' film screened at a public event in the school.
Nicky Bollard of Rural Wisdom, a community development and shared learning project, said it had been beneficial to reflect on the importance of forging new relationships with people from all generations in the community.
She said: "We learned most of the students taking part knew very few people from the older generation beyond their grandparents: our hope was to change this.
"We chose to make a film because we felt it would allow the young people to learn some practical skills along the way, it was something they were interested in and it would allow us to capture the conversations and share them with others."
The project began with sessions in the school attended by the older generation and primary seven pupils where they got to know each other by asking questions and exploring themes together.
The film was made at two taster sessions at Edzell Bowling Club which proved a hit with the pupils, with many attending regular evening sessions.
Nicky continued: "We filmed interviews and managed to capture some lovely conversations about everything from most treasured memories to hopes and dreams.
"These really brought home how similar we all are as human beings despite our different life experiences.
"Watching the film was a nice opportunity to remember our experiences together and to reflect on how simple things like a conversation with someone new or a game of bowls can really open us up to new perspectives and opportunities.
"We are hopeful, having established relationships between the school and the bowling club, more intergenerational activities will happen and there have been suggestions of other groups that could be involved in future."
Sheena Farquhar, head teacher at Edzell Primary, praised the project and the friendships which had been forged.
She said: "I think it's an excellent opportunity for the generations to come together to work on something which has been beneficial for both groups.
"The children have enjoyed getting to know some of the older generation and those friendships will continue into the future."
She added the nursery visits the nearby Glens Care Home as part of its intergenerational work in the community.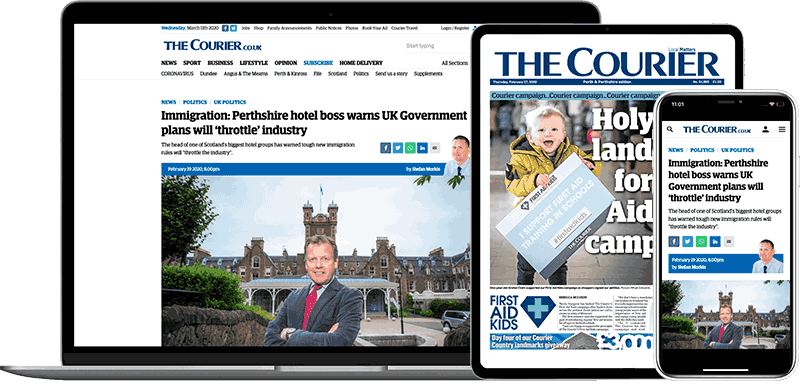 Help support quality local journalism … become a digital subscriber to The Courier
For as little as £5.99 a month you can access all of our content, including Premium articles.
Subscribe