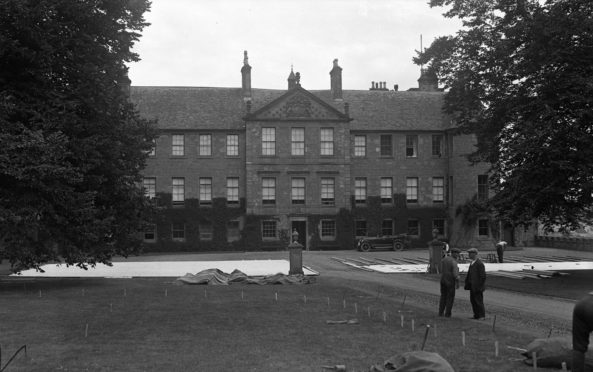 An iconic Angus castle at the centre of a significant rural business operation is poised to go on the open market.
High running costs have led the owner,  Lord Dalhousie, to put Brechin castle and gardens up for sale, but the various business operations operated by Dalhousie Estates will remain unaffected.
Lord Dalhousie said: "Brechin Castle has been the family home for many generations but the running costs are a significant overhead for the family business.
"We have therefore taken the decision to put the house and gardens up for sale and my wife and I will move to another smaller house on the estate once the sale is complete.
"The rest of the estate at Brechin, Edzell and Invermark, and all our business enterprises, including Brechin Castle Centre and Peggy Scotts, as well as our farming operation, forestry, game and property letting, will continue to operate as at present and, other than those who are employed at Brechin Castle itself, there will be no change in our present staffing, which now numbers around 90 full and regular part time staff.
"Indeed, we will continue to explore opportunities to expand and diversify the family business."
The substantial building, which stands above the river Southesk,  dates back to the 13th century, however it was extensively remodeled in the early 18th century.
The castle has a rich history.
In 1296, Edward I received the submission of King John Baliol there, and Sir Thomas Maule led a stout defence of the castle against the English for three weeks in 1303 until his death brought about its surrender.
The 1715 Jacobite uprising would see James, the last earl of Panmure join the rebellion, and later died in exile, but his brother Harry, who had also supported Bonnie Prince Charlie, was allowed to return to Scotland and take up residence in the castle.
The formal castle gardens were designed and created by Alexander Edward for the fourth earl of Panmure between 1701 and 1708, although improvements such as shrub and woodland gardens were added in the 20th century.
Brechin and Edzell Conservative Councillor Gavin Nicol said: "I have great admiration for Lord Dalhousie and his family.
"It is very sad that the castle is being sold, but the running and maintenance costs of such a historic building must be prohibitive.
"I also welcome the fact that the businesses that are part of the estate will continue to run as they are."
Brechin Castle will be advertised for sale on the open market in the spring.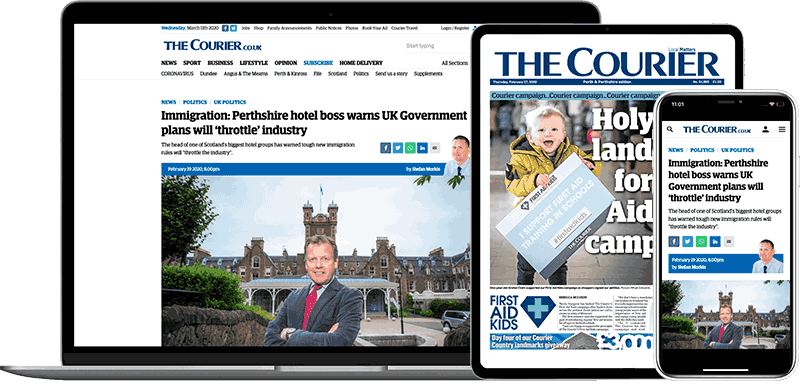 Help support quality local journalism … become a digital subscriber to The Courier
For as little as £5.99 a month you can access all of our content, including Premium articles.
Subscribe