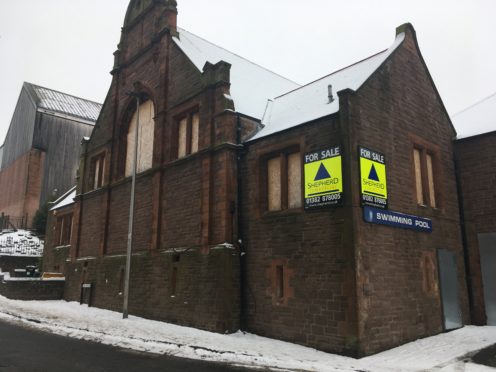 Smart thinking will be needed to secure a positive future for Forfar's Victorian swimming pool building, a local councillor has warned.
Two years on from the final session in the Vennel baths — before they were replaced with a new six-lane pool at the town's £39 million community campus — for sale signs have finally gone up on its historic sandstone façade.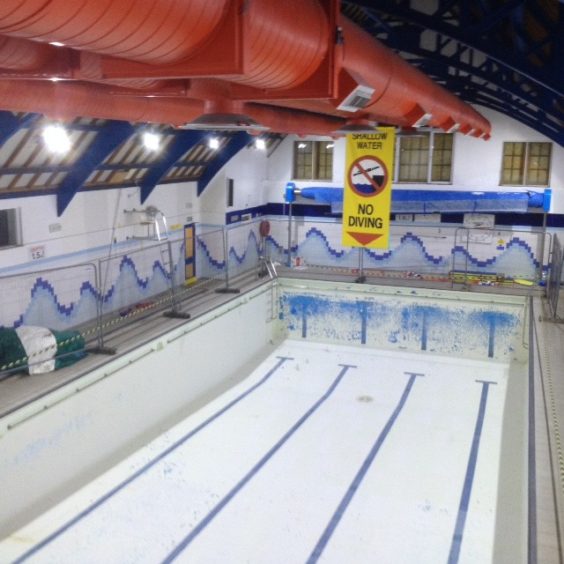 It comes after Angus Council declared the pool surplus to requirements.
No price tag has been put on the property. Selling agents say it presents a development opportunity with a number of potential uses, subject to planning permission.
Dundee-based chartered surveyors Shepherds said there had already been early interest in the property.
With car parking included within the site, the old pool sits beside the town's Asda supermarket.
It is also opposite the rear entrance to former council offices at The Cross, which were recently sold off after being the subject of a failed and controversial "superpub" plan by brewery chain J D Wetherspoon.
Forfar independent councillor and depute Angus Provost Colin Brown said he hoped the landmark property would quickly find a new owner.
"It'll require innovative thinking to give it a new lease of life, but I am sure there will be someone out there with a good idea for it and hopefully they will come forward quickly," said Mr Brown.
"Like any building that is lying unused, it is an asset that could generate a vital capital receipt for the council."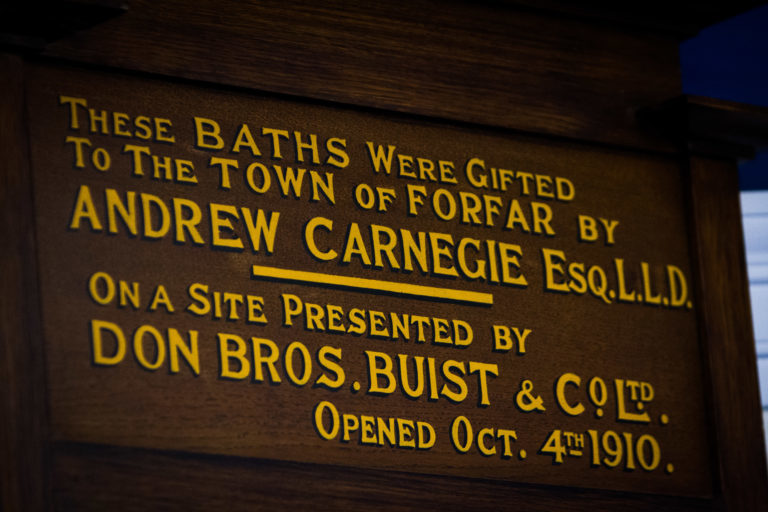 Built on a site donated by the Don Brothers textile family, the 25-yard pool was given to the people of Forfar by Fife philanthropist Andrew Carnegie and officially opened in an October 1910 ceremony attended by the steel magnate.
Angus Council has also instructed the sale of two other surplus properties – the former registrar's office at John Street in Montrose and Lunan Park resource centre in Guthrie Street, Friockheim.
The registrar's building became vacant in September 2017 as part of a shake-up which saw the registrar service move to Montrose town house.
Lunan Park previously had a role within the authority's social work portfolio but was also declared unfit for purpose a number of years ago.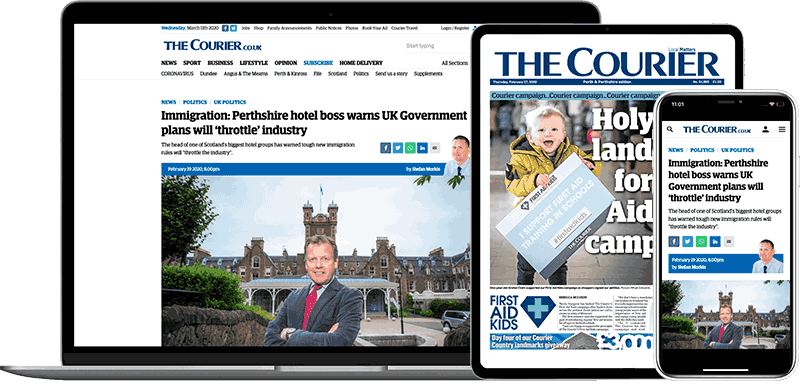 Help support quality local journalism … become a digital subscriber to The Courier
For as little as £5.99 a month you can access all of our content, including Premium articles.
Subscribe