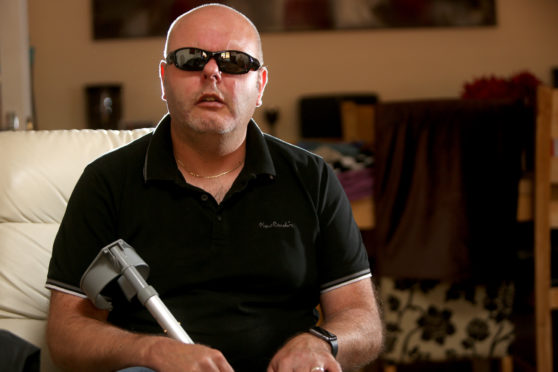 A campaigning Angus man battling a progressive neurological condition has welcomed Scottish Government funding for a new development worker.
Keith Swankie, 47,from  Arbroath was diagnosed with the debilitating disease progressive supranuclear palsy (PSP) in 2012.
As part of his fight for greater awarenes,s he held talks with Conservative MSP Miles Briggs and PSP Association chief executive Andrew Symons.
This led to a cross-party parliamentary meeting in Holyrood where MSPs discussed what could be done to make people more aware of the disease.
The Scottish Government has now said it will provide £25,000 to the PSP Association to support a new development manager post.
The worker will raise the awareness of PSP and corticobasal degeneration (CBD) across Scotland in collaboration with charities and health care professionals.
Mr Swankie has campaigned for years to raise awareness of his uncommon brain disorder which affects movement, control of walking and balance, speech, swallowing, vision, mood, behaviour and thinking.
He said: "I am absolutely delighted the Scottish Government has co-funded this position as I know costs are tight.
"Miles Briggs hosted a cross party round table meeting in Holyrood last November
"Jenny Marra, MSP, also wrote to the Scottish Government to ask what support they could lend
"So it's a massive thanks to Miles for making the meetings happen and to Jenny working across parties with Miles to get us to this fabulous result which will only benefit both sufferers of PSP/CBD and their families in Scotland."
Andrew Symons said: "We are really pleased the Scottish Government has recognised the need for this role and supported it with a generous grant after several years of tireless campaigning by Keith Swankie.
"Too often people affected by PSP and CBD face difficulties using NHS services where staff are unaware of these conditions.
"The development manager will work at the strategic level to raise the profile of PSP and CBD with the Scottish Government, NHS Scotland and other neuro-degenerative charities to educate health and social care professionals in best practice treatments.
"The aim is to improve the quality of life for people affected by these conditions in Scotland, and reduce the burden on their carers."
Miles Briggs, MSP for Lothian and shadow cabinet secretary for health, said: "I'm pleased that, following the tireless campaigning efforts of Keith and people living with PSP across Scotland, the Scottish Government have agreed to help fund this important position.
"It has been a pleasure to campaign alongside Keith and his family and see at first-hand what a remarkable man he is.
"There is still a lot to do to help improve access to service for people with neurological conditions in Scotland. This announcement is a step forward in achieving that."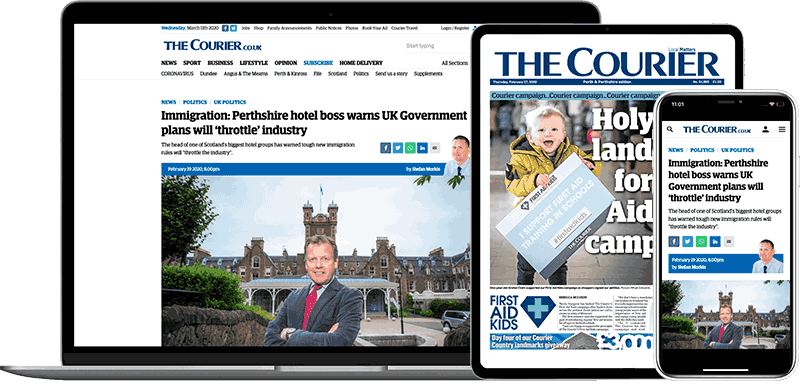 Help support quality local journalism … become a digital subscriber to The Courier
For as little as £5.99 a month you can access all of our content, including Premium articles.
Subscribe