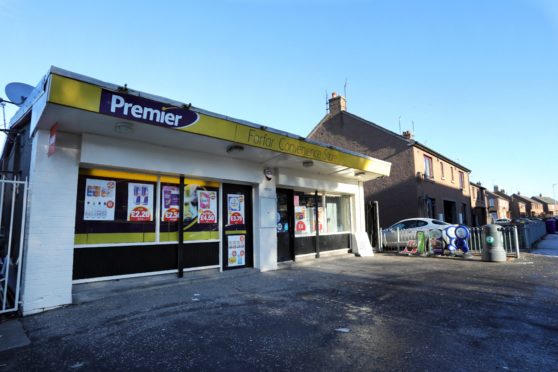 An Angus shopkeeper has told how he feared for his life when a masked man burst into his store and demanded money in a late-night attack.
Lalit Sharma was working in the Premier Shop on Glenogil Terrace in Gallowshade, Forfar when the man walked in brandishing what appeared to be a hammer.
Mr Sharma, 46, was working alongside a male staff member at 8.50pm on Saturday evening.
Still visibly shaken on Sunday, he said: "He just rushed in with what looked like a hammer and was saying 'money, money, money'.
"I couldn't see his face as it was covered by some sort of woollen mask. All I could see was his eyes.
"I opened the till and gave him some money. He grabbed it and ran out.
"I was frightened for my safety and the safety of my staff. I couldn't sleep last night.
"I am still upset about it."
Mr Sharma, who has run the popular convenience store for the last 15 months, urged anyone with any information to contact the police.
He said: "Communities like this need local shops. I hope anyone with any information will come forward to support us."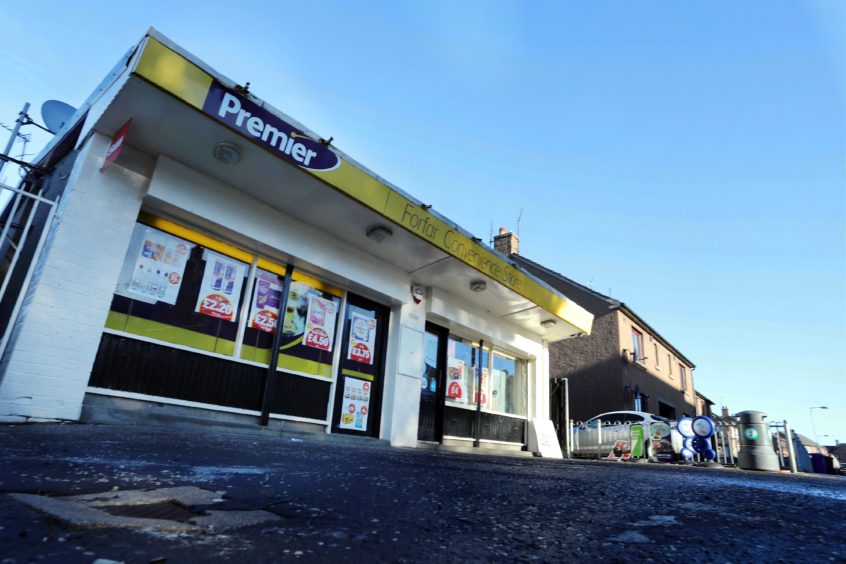 Local residents at the scene spoke of their disbelief when they heard about the raid.
One neighbour, who did not want to be named, said: "The staff in the shop are so lovely, I can't believe this has happened.
"I was surprised and sorry to hear about it.
"The shop owners are so helpful. I'm just pleased they weren't injured.
"We have lived here for three or four years but this is the first time there has been anything like this."
Another woman saw police officers with a sniffer dog in the area shortly after the incident.
She said: "There are so many paths and alleyways here, and the park is nearby. I am glad nobody was injured."
Police Scotland made an urgent appeal for information to try to trace the culprit, who made off with an undisclosed sum of money.
He was seen turning left out of the shop and running away in Glenogil Terrace where he was lost to sight.
He was slim and was wearing a black jacket, hooded top, dark face mask, gloves, dark grey trousers and black footwear.
Anyone with information is urged to call the police on 101 or speak to any officer.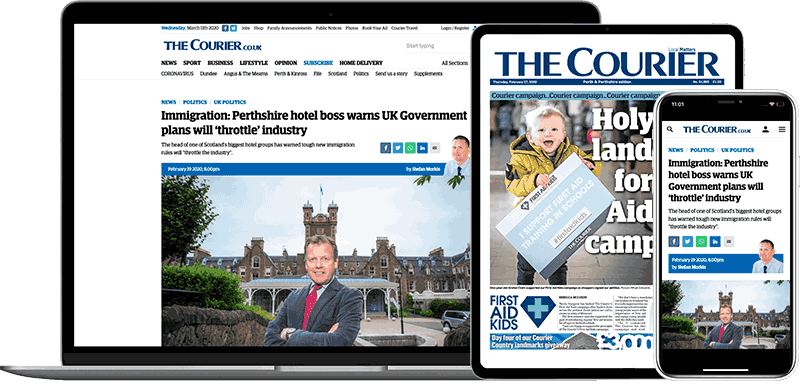 Help support quality local journalism … become a digital subscriber to The Courier
For as little as £5.99 a month you can access all of our content, including Premium articles.
Subscribe