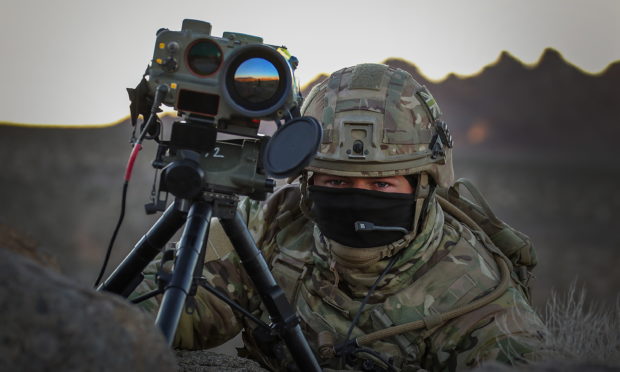 Angus-based Royal Marines have been pitting their elite skills against American counterparts on the arid expanse of the Mojave desert in its role as one of the world's biggest mock battlefields.
Normally brothers in arms who have combined against foes in the hostile terrain of Iraq and Afghanistan, the UK commandos have been pitched against the power of the US Marine Corps on a near-1,000 square mile military exercise area in the Californian desert.
In a new initiative by USMC chief General Robert B Neller, the men of Arbroath's 45 Commando were chosen as the guinea pigs for a return to peer-against-peer training to prepare them for re-emerging conventional military threats.
Such training has largely been out of fashion over the past 15 years as both corps concentrated on dealing with unconventional insurgency-driven warfare.
The 'playground' of a near 1,000 square mile exercise area at Twentynine Palms – roughly twice the size of Greater Manchester – has allowed troops to unleash live firepower on a scale impossible in the UK.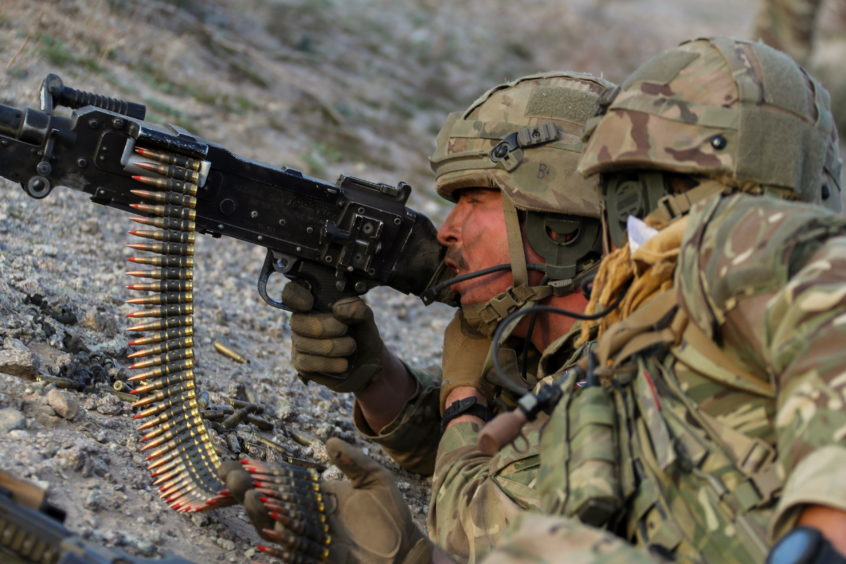 45 Commando are about to take on the mantle of lead commando group for the next two years and the Arbroath marines formed the bulk of the Exercise Green Dagger workout group in preparation for the role which could see them sent anywhere in the world at immediate notice.
They were  joined by the gunners of 29 Commando Regiment Royal Artillery, Royal Engineers, Bravo Company from 40 Commando and the Royal Marines' Viking armoured vehicles from Chivenor in North Devon.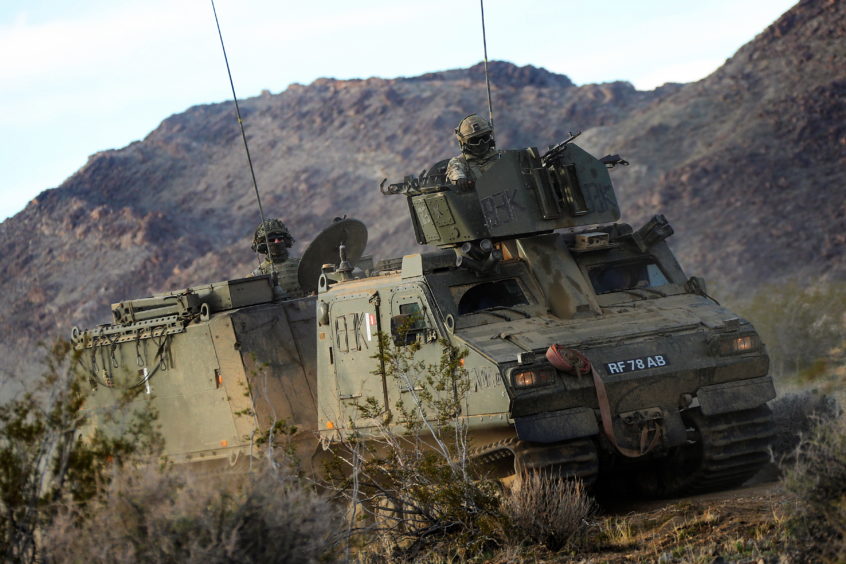 The US Marines threw two battalions, plus Harrier jets, Huey and Cobra battlefield helicopters and drones into the 'battles'.
Twentynine Palms' pièce de resistance is Range 220, a mock town, dubbed Hidalgo by the troops.
It features grocery stores, shops, petrol stations and even a hospital, with more than 100 civilians bringing the town to life to making the training more realistic and also more challenging.
"The Brits had a lot of capabilities that were near peer," said Lieutenant Jason Hunter, a 23-year-old USMC platoon leader.
"They used air power, indirect fire and vehicles well – it really was a difficult problem they posed for us."
Marine Fergus Donaldson, a 26-year-old serving with 45 Cdo's Yankee company said: "It's been great working alongside the US Marines – the change of pace when it comes to the climate has been a welcome change considering the weather at home.
Yankee company commander, Major Don Rogers, said: "3 Commando Brigade and the US Marine Corps have a very close working relationship having conducted operations together over the past 15 to 20 years in Iraq and Afghanistan.
"We'll continue to work very closely around the world."