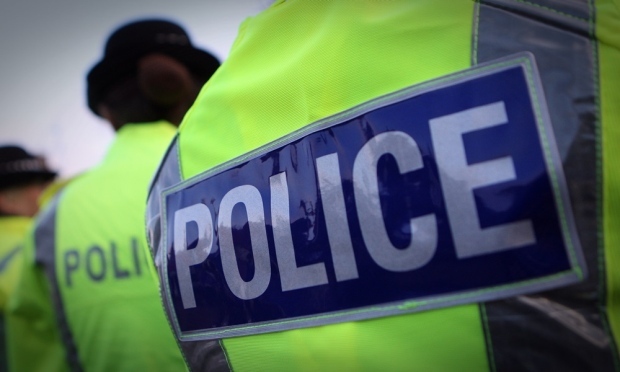 Police are cracking down on rival gangs of youths, some of then reported to be up to 40- strong and armed, who have been gathering in Brechin.
Youngsters from Montrose and Forfar are reported to be regularly travelling to town in the evenings to engage in anti-social behaviour.
Police have warned locals not to be "drawn in" as patrols in the area are stepped up.
Jill Scott, chairman of Brechin Community Council, said their actions had no place in the town.
Officers in Brechin are investigating reports of youths arranging to meet in various parts of the town. There have been no major disturbances to date.
Local residents have spoken of their fear after encountering gangs in the distillery and cemetery areas.
It has been claimed some have been armed with knives and a golf club.
One resident said: "I drove past the distillery on Tuesday night at about 7.30pm and it was actually so frightening I locked my car doors."
She said there were about 40 youths "hanging about" between the two gates on Cemetery Road.
She added: "The road was covered in them – I had to slow right down and stop before they got up off the road and moved to the side to let me pass."
Another reported a group of up to 30 to 40 youths in Infirmary Road, aged between 15 and 17.
Police said there was no evidence that weapons were being used.
However, local Sergeant Clark Renilson said: "Antisocial behaviour is not acceptable and will not be tolerated.
"I would strongly urge anyone thinking of becoming involved in such activity to not get drawn in.
"Should further reports be made to police regarding this type of behaviour, those found to be involved will be spoken to in the presence of their parents or guardians."
Mr Renilson said youths risked being arrested, charged and reported to the Procurator Fiscal or the Youth Justice Management Unit.
"I would encourage parents to be aware of what their children are up to during the evenings and to discuss what is and isn't acceptable with them," he added.
"Being reported for a crime could potentially affect or limit future education and career choices and so the best advice is to stay safe and out of trouble."
Mrs Scott said the reports were "quite scary."
She said: "This type of behaviour is totally unacceptable in our community.
"The responsibility lies at the door of the parents and guardians to teach, monitor and be aware of the behaviour of these young people and take strong action when necessary."