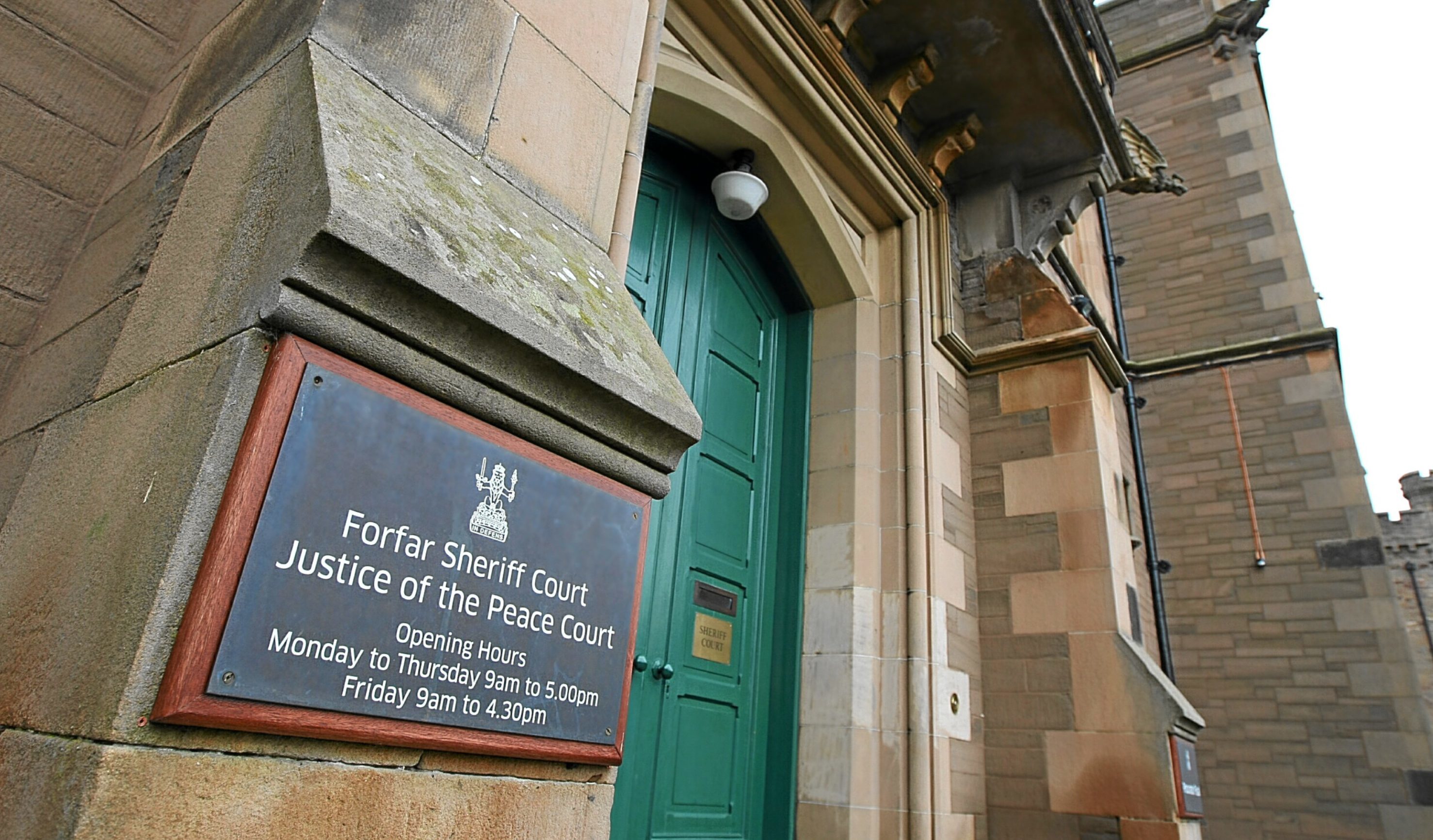 An out-of-control teenager threatened to brutalise female secure unit staff with a broken window frame shortly after arriving there in a bid to be the "big man" in front of a friend, a court has been told.
Douglas Anderson and another boy were being sent back to their rooms at Rossie, near Montrose when the other youth smashed a window, allowing the pair to arm themselves with parts of the broken wooden frame containing screws and nails.
As frightened staff attempted to shepherd the duo away from other youngsters, Anderson made a threat of sexual violence during an aggressive outburst.
Now 18 and living in Kilmarnock, Anderson appeared before Sheriff Jillian Martin-Brown at Forfar where he admitted shouting, swearing and damaging property at Rossie secure unit on December 18 2017 and threatening staff, whilst on bail.
Depute fiscal Jill Drummond said the accused was attending a class for the first time and, after being paired up with another boy, became disruptive.
They were told to go back to their rooms and as they were being led to the secure unit the other male started punching glass window panels, pulled wood from the frame and gave a piece to Anderson.
"Both had wooden sticks which had screws and nails protruding from them. Response teams were called," added the fiscal.
"It was deemed a serious incident and police were called."
The school area was evacuated and the response team came under further verbal attack from the pair before they were subdued.
"The accused took longer to calm down than the other male," the fiscal said.
The teenager's agent said: "Mr Anderson's behaviour was appalling.
"He also understands that those who were witnesses or involved in any other way would have been concerned by the comments he made, whether or not he had any intention of carrying out those threats.
"There seemed to be a very quick bond made between Mr Anderson and this other person and they were playing up to be, according to other witnesses, the big man of the class."
The court heard Anderson is now living with his partner in Kilmarnock but has other court matters outstanding and is under supervision for two years as part of a further court order.
Sheriff Martin-Brown ordered him to carry out 120 hours unpaid work within 12 months under a Community Payback Order.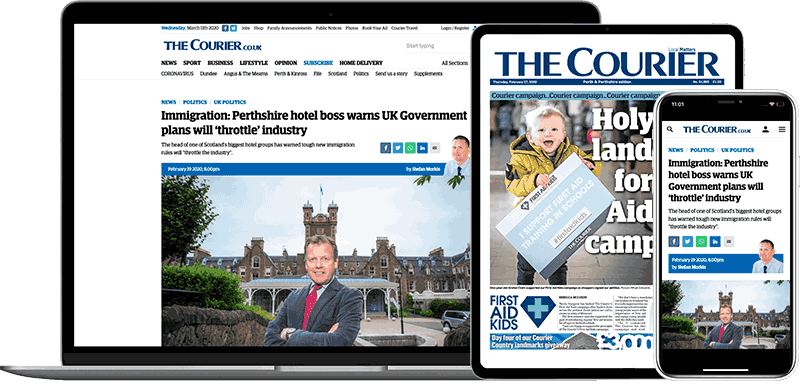 Help support quality local journalism … become a digital subscriber to The Courier
For as little as £5.99 a month you can access all of our content, including Premium articles.
Subscribe