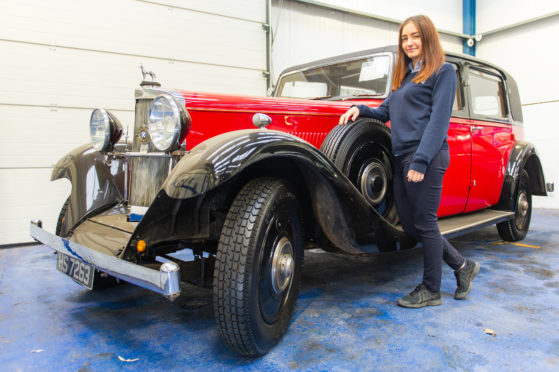 An Angus limousine which may have carried the future monarch before being owned by Top Gear television royalty is going under the hammer in the hope of a local 'homecoming' for the elegant antique.
Decades after the eye-catching 1933 Sunbeam 25 was part of a Kirriemuir garage firm's taxi fleet, the limo is heading for the auction ring of Morris Leslie at Errol later this month.
Its central belt keeper has said he would love nothing better than to see HS 7236 back on the Angus roads it knew well in its heyday.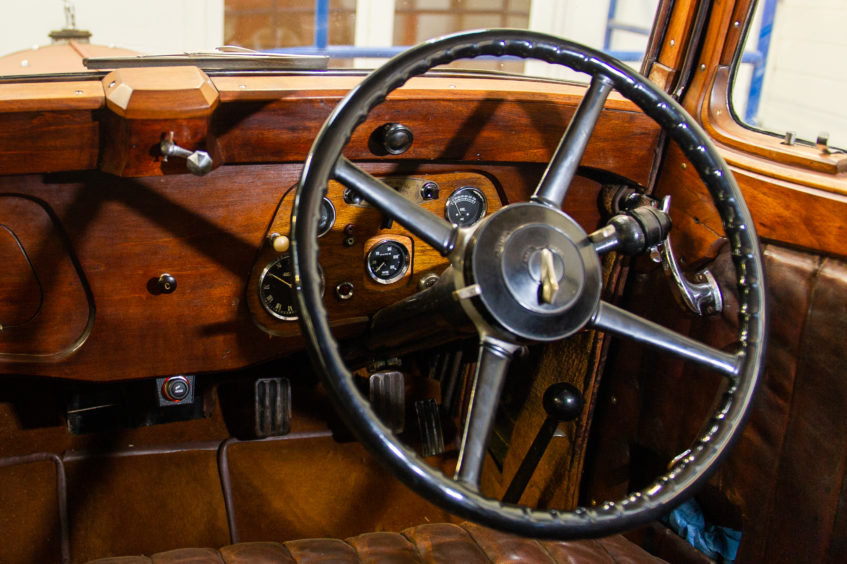 A price tag of £875 – 10 times the price of an Austin Seven – put the Sunbeam beyond the reach of the hoi polloi and the car's power and smoothness endeared it to well-heeled owners, including the Duke of Gloucester.
The one-time Angus car is thought to have the only factory-fitted 'governess' body, featuring two folding seats behind a glass division to give greater privacy to rear seat passengers, and current owner Bill Clark from Airdrie believes that may have made it ideal for aristocratic Angus fares.
"The car was first registered in Renfrew and later sold to Campbell Bros and Irvine of Glengate, Kirriemuir, subsequently Campbell's Garage, as a private hire, possibly to take advantage of performing duties at nearby Glamis Castle or Cortachy Castle," said 72-year-old Bill.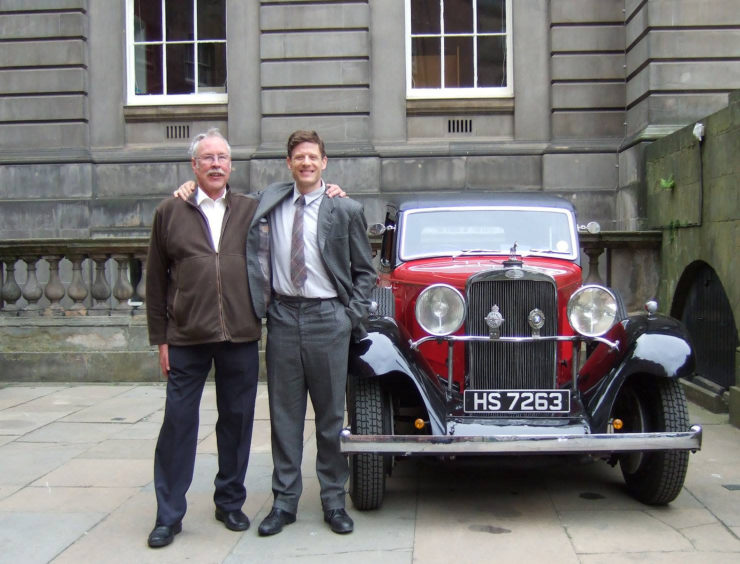 Its history file reveals the car remained with its Kirrie owners until the late 1960s before staying with a Forfar enthusiast for almost 40 more years.
It was then snapped up at an English auction by Top Gear presenter Richard Hammond, who during his ownership of the Sunbeam spoke of it being "very, very old and making it go incredibly complicated".
Sunbeam enthusiast Bill has owned it since 2013, but with another vintage car in his garage he hopes the next keeper is on the horizon and willing to meet the £20-22,000 auction estimate for the February 23  sale in Perthshire.
Bill, a long-time member of the Strathmore Vintage Vehicle Club, organisers of the annual Glamis Extravaganza, said: "There is a family connection in that my uncle had a farm up in Kilry, but given the car's history there is nothing I'd like more than to see it back in Angus and that was my intention in bringing it close to there to be sold.
"I don't know for certain if the Queen Mother or Queen Elizabeth were ever passengers in it, but it is entirely possible it was used as a taxi for places like Glamis and Cortachy."
The Sunbeam added a silver screen footnote to Bill's time with it when it was used as a prop during filming in Edinburgh of the newly-released drama Mr Jones, starring British actor James Norton in the title role.