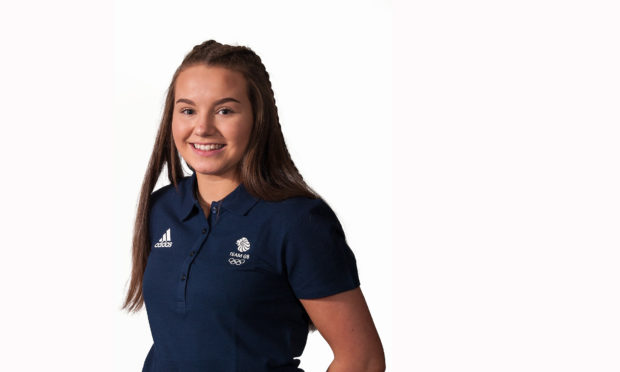 A Brechin teenager has described the "amazing feeling" of winning curling gold in Sarajevo at the European Youth Olympic Winter Festival.
Inca Maguire, 15, was part of Team GB's mixed curling quartet which defeated Switzerland 6-2 in the gold medal match to win the tournament, ensuring their 100% record over the course of their eight matches.
That's the end of #Sarajevo2019 with Team GB picking up two medals over the course of the week.

Mixed Curling Team ?
Gabe Adams ?

Read all about #EYOF2019 ⤵ https://t.co/KrG7KnhgIP pic.twitter.com/wrFPDMIoVE

— Team GB (@TeamGB) February 16, 2019
The team, skipped by Hamish Gallacher and featuring Angus Bryce and Robyn Munro, came out on top, navigating their way through a nervy first few ends to secure victory after the eighth.
The British four had earlier stormed to victory in the semi-finals, beating Poland 8-2 after only six ends.
Inca said: "I can't get the smile off my face, I'm so happy right now.
"I hope was hoping to medal at the start of the week, but I never really thought it would come true.
"The adrenaline in me is so high right now – it's mad. When I had the medal placed around my neck, it was an amazing feeling.
"This is my first ever gold medal at my first European Youth Olympic Festival – hopefully this is the start of things to come.
"My whole family curled so I got into it from a really young age.
"I was at ice rinks all the time, playing with my brother and I also loved watching it – I've been into it ever since.
"I've played in a mixed team once or twice before, but it's new playing with Hamish and Angus this year.
"I play with Robyn anyway, but I feel that the team has a good mix which is why we're going strong.
"I know both the boys really well and we all get on so well, so it's a really strong team dynamic and it really helps us when we're on the ice.
"I really like being in the athletes' village – it's great to be part of a multi-sport event, speaking to other sports about how they warm up, their preparations and pressures.
"It's been great to learn all about them."
Check out our Instagram Story to see all things Team GB at #EYOF2019

Follow curling's Robyn Munro and Inca Maguire around the Athlete Village for a behind the scenes look at our home away from home!

? teamgb pic.twitter.com/nMvXkgY1ht

— Team GB (@TeamGB) February 13, 2019
Skip Hamish Gallacher said the team would have been happy with a medal but the fact it was gold was "outstanding".
"We were coming in with the mind-set that we would like to medal," he said.
"Once we got into the semi-final this morning after we finished the first game, we realised that we just wanted to get the job done and end the week on a high.
"We got off to a really fast start in the final, I think we were leading 3-1 at half-time.
"We got in with everybody really buzzing and the adrenaline was pumping.
"I was really proud of the team being able to manage their emotions throughout the whole game.
"Eight wins out of eight – if you'd have said that at the start of the week my jaw would have dropped.
"We've played some quality curling this week and the fact we have been able to fulfil our potential has made us so happy."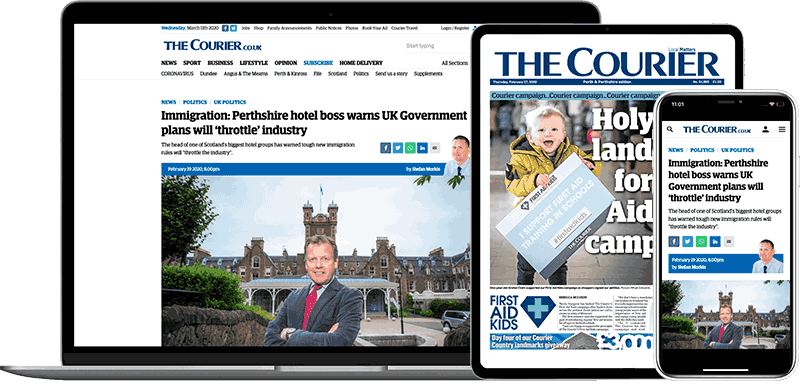 Help support quality local journalism … become a digital subscriber to The Courier
For as little as £5.99 a month you can access all of our content, including Premium articles.
Subscribe